Ronnie Scott used to say that it was easy to make a million running a jazz club - all you had to do was start with two million.
That gem comes to mind watching The King, an excellent historical drama but one which, like the Saoirse Ronan-starring Mary Queen of Scots earlier this year, looks like it has a better chance of finding an audience in homes rather than cinemas.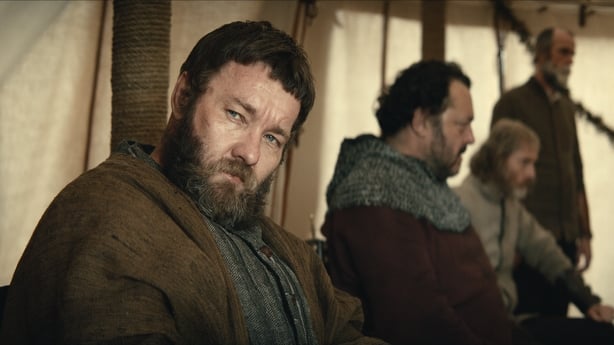 Sure enough, this Shakespearean adaptation will be on Netflix by November 1, with the big screen release feeling like the pre-requisite awards season hoop-jumping, and the most honourable way to give director David Michôd (The Rover, Animal Kingdom) his due.
Honour is at the centre of this take on Henry IV Parts I & II and Henry V with (Ronan's Little Women and Lady Bird co-star) Timothée Chalamet playing the wastrel Prince Henry, who grudgingly ascends to the throne and then has to figure out whether his most dangerous enemies are across the Channel or much closer to home. In King Henry's court Michôd regular Joel Edgerton gives one of the great portrayals of Henry's sidekick-turned-counsel Falstaff, while Sean Harris is chilling as the Lord Chief Justice.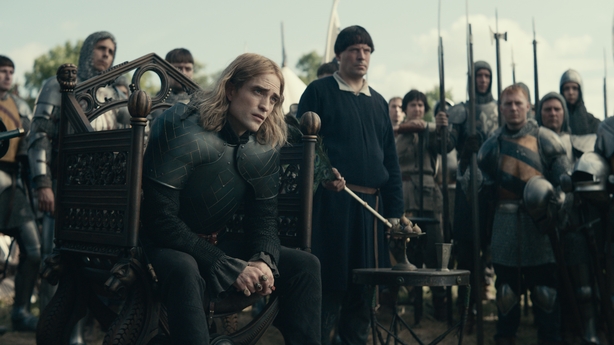 Indeed, aside from the extra fromage of Robert Pattinson's French accent as The Dauphin of France there are no coffee cups metaphorical or otherwise on this banquet table. Still smarting over that Game of Thrones finale? Double down on duplicity and death here.
The King is slow in places and there's only a bit of action towards the end, meaning Michôd's film is best suited to the genre known as Sunday Afternoon at Home. That said, its old school appeal deserves to stretch far beyond we happy few on the couch.
We need your consent to load this YouTube contentWe use YouTube to manage extra content that can set cookies on your device and collect data about your activity. Please review their details and accept them to load the content.Manage Preferences