This week's Brexit film sees Saoirse Ronan and Margot Robbie face off in a scene that has been described by first-time feature director Josie Rourke as "a kind of Renaissance version of Heat".
Now, it's in no way as iconic as De Niro and Pacino's encounter, but it's certainly more memorable than much of the guff we've heard in recent months/years and shows two of the best of their generation matching each other word for word as their characters try to hang on to power.
Essentially two stories playing out in parallel with the central duo only meeting for the finale, Mary Queen of Scots sees the widowed young monarch (Ronan) arriving on the shores of her kingdom and drawing the line about what she will and won't do in her dealings with first cousin once removed Queen Elizabeth I (Robbie).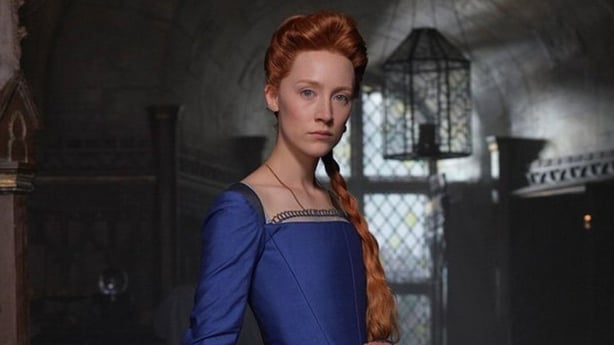 Down south, Elizabeth also has a court full of men trying to influence her course of action - while also pretending that they have her best interests at heart. 
Even if you don't know your neighbours' history, it's clear from the get-go that things won't end well. Full credit, then, to Rourke for keeping the tension up when the die is already cast.
Rourke arrived at Mary Queen of Scots from a brilliant career in the theatre, and there is more than something of the stage in the best scenes of her big screen debut. While the armoury has been emptied to equip her characters, the battles here are nearly all verbal and the script from former House of Cards writer and showrunner Beau Willimon has blistering exchanges between Mary and her retinue, and Elizabeth and the men in her life. It's difficult to tell if this or The Favourite has more wrong 'uns in the same room together.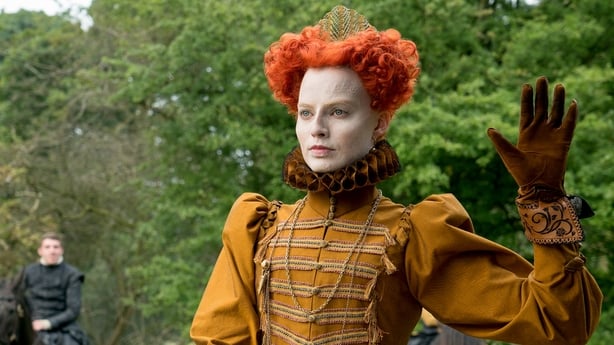 Mary and Elizabeth, however, prove themselves to be the heroes by sticking to their guns, with the sleeves- rolled-up nature of the Scottish court contrasting wonderfully with the starchiness 400 hundred miles away. "I will be the woman she is not", is the most telling of lines, and credit to the tough-as-nails Ronan and a transformed Robbie for making the film their own in different ways - and having us in countdown mode from the minute we see each of them.
The wait is well worth it, even though the film is overlong and sags a little around the middle. The meeting between Mary and Elizabeth never happened in real life, but what's lost in accuracy is made up for in fireworks. 
If the Game of Thrones pangs are worsening the closer you get to April, there's an evening's respite here.
Harry Guerin
We need your consent to load this YouTube contentWe use YouTube to manage extra content that can set cookies on your device and collect data about your activity. Please review their details and accept them to load the content.Manage Preferences