Lady Bird director Greta Gerwig has reunited with Saoirse Ronan and Timothée Chalamet for a new adaptation of classic American novel Little Women and the first trailer for the movie has been released.
Oscar-nominated Ronan plays Jo March, an aspiring writer and one of four sisters coming of age during the American Civil War, in the latest film version of Louisa May Alcott's much-loved book.
The film also stars Emma Watson as Meg, Florence Pugh as Amy, and Eliza Scanlen as Beth, along with Laura Dern as their mother Marmee, Meryl Streep as no nonsense Aunt March, and Chalamet as boy next door Laurie.
Better Call Saul and Breaking Bad star Bob Odenkirk, Chris Cooper and James Norton are also among the cast in the movie, which is due to be released this Christmas.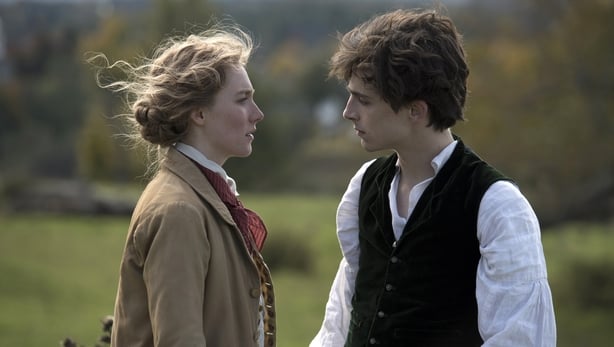 "We wanted it to feel like the movie feels, which is both classical and fresh," writer/director Gerwig told People and EW.
"But it's really about these characters and these relationships that have meant so much to me. And then it's also infused with this mutual energy and this exuberance.
"And I think that that's what the actors brought to the film and that's what cinematography captured.
"We wanted it to feel light on its feet," she added. "And even though it does take place in the 19th Century we in no way wanted it to feel like it was something that was past. We wanted it to feel like it was present right now."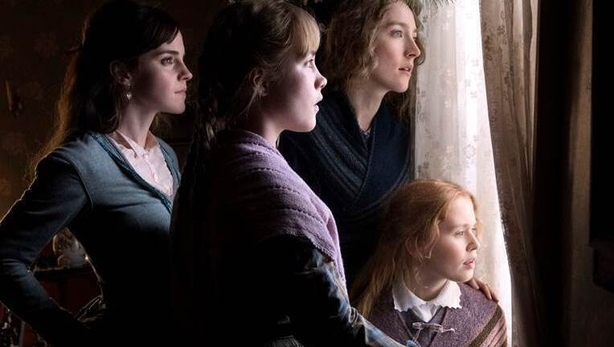 This is the eighth film adaptation of Little Women and Ronan is the latest in a long line of actors to take the lead of Jo March. Katharine Hepburn in 1933 and Winona Ryder in 1994 are among the actors who have previously played the character.
In 2017, the BBC aired a TV mini-series of Little Women starring Sir Michael Gambon and Angela Lansbury.
Gerwig's last film Lady Bird was nominated for best picture and also earned Gerwig a best director and best screenplay nomination, as well as a best actress nomination for Ronan.
More movie news, reviews and interviews here