It's hard to figure out who is the bravest here: monarch-in-waiting Simba for standing up to his murderous uncle Scar, or director Jon Favreau for trying to bring together the generations all over again by taking on a touchstone tale that has spent 25 years in people's lives. 
Right now, we're calling it a draw.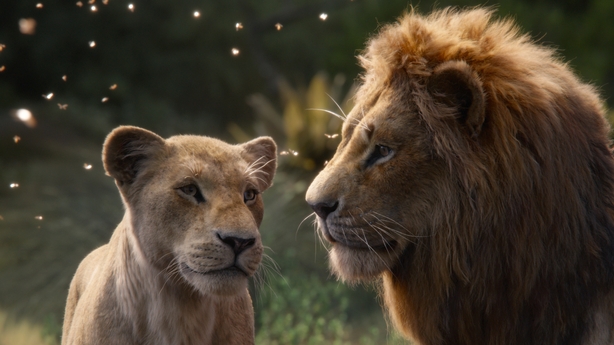 Even with a cast including Donald Glover (Simba), Beyoncé (Nala), Chiwetel Ejiofor (Scar), Seth Rogen (Pumbaa) and original Lion King star James Earl Jones (reprising his role as father-for-the-ages Musafa), Favreau was always going to have his work cut out with his bid to equal or better Disney's 1994 odyssey of innocence and experience. Remaking The Jungle Book was one thing, but this is a completely different walk on the wild side. Simply put, people don't have the same emotional attachment to Mowgli, Baloo and co as the characters mentioned above. When it comes to paws to fill, you can't get any bigger than Simba's.
Visually, Favreau and his team have surpassed their work on The Jungle Book and the photo-realism here will have viewers scrambling for superlatives like never before. But their Lion King doesn't have the emotional roar of the original, and you can't imagine hearts being broken and patched up in the same way, or numbers.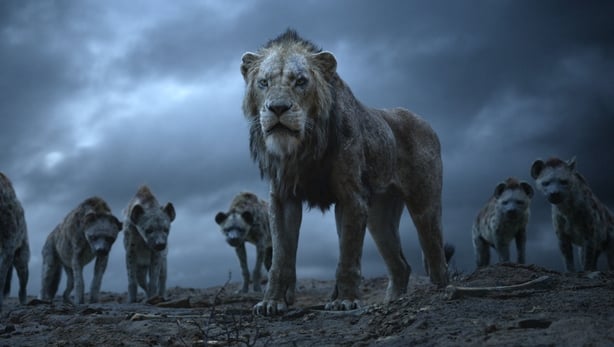 The first half, with young Simba voiced by Little's JD McCrary and Nala by Us star Shahadi Wright Joseph, is the best as sweetness and spectacle give way to shattering grief. Later, when we're introduced to the adult Simba and Nala, the film fails to find its drama-song rhythm and becomes too stop-start, with Glover and Beyoncé competent but nothing more in their respective roles. 
Far more interesting are their co-stars. Chiwetel Ejiofor truly makes his mark as Scar, while Seth Rogen and Billy Eichner do such a good job as comedy double act Pumbaa and Timon that Favreau should consider giving them their own spin-off when he's finished Jungle Book 2. Perhaps he could even work them into that sequel...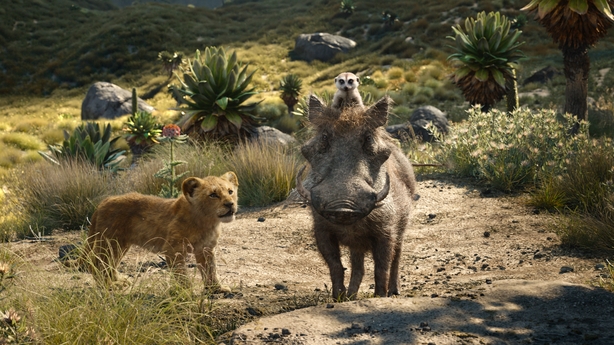 But that's all for the future. Back in the here and now, Favreau has made a film with more to admire than admonish and which doesn't deserve the mauling meted out by some critics. Ultimately, this Lion King's crowning glory isn't about the romance, comedy or triumph of good over evil: it's how Favreau has ensured that an urgent ecological message jumps off the screen with more power than even the Shakespearean elements of the story.
To borrow something from The Bard, he has done the planet some service, and we can never have enough of that. 
We need your consent to load this YouTube contentWe use YouTube to manage extra content that can set cookies on your device and collect data about your activity. Please review their details and accept them to load the content.Manage Preferences