If there was worry that Jordan Peele would buckle under the pressure with his follow-up to Get Out, well, he didn't get that memo. 
It's two from two for the comedy-star-turned-horror-maestro. And how.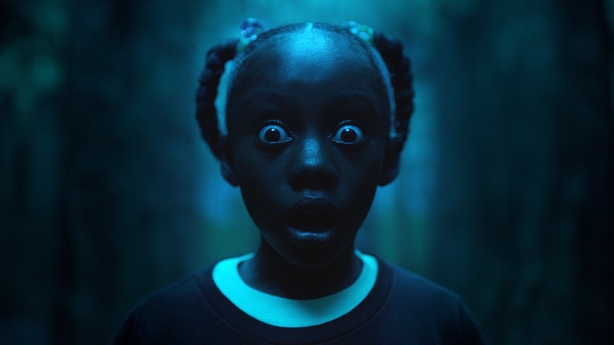 As twisted a thrill ride as you may get in 2019, Us is made to be seen in a jam-packed cinema where there's screaming room only. There'll be plenty of that.
This story of a family coming face-to-face with their worst nightmares is a popcorn-spiller from the very first scene and rarely pauses for breath as the ills of this world play out in a holiday home and its environs. Peele has just as much to say as in his Oscar-winning script for Get Out and says it just as well, but with more room for interpretation this time 'round.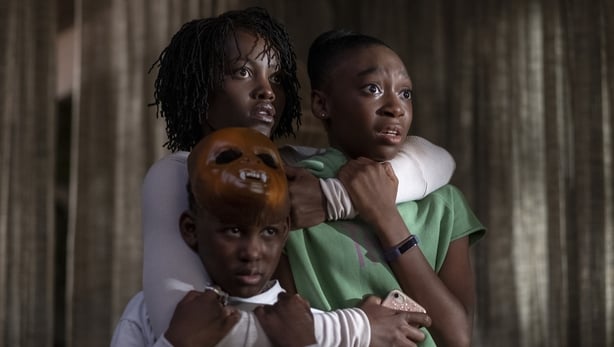 Away from all the heavy stuff there are in-jokes aplenty and mighty nostalgia highs, but as befits its message, Us is nothing if not inclusive and works as well for nerds, novices and everyone in between. Even the most eagle-eyed among the former will feel they'll have to go again because they just know they've missed something - it's that kind of movie.
And in reinventing Lupita Nyong'o as a poker-wielding action hero, Peele has inspired her to deliver that very special kind of magic. Moving from mom to marauder, Nyong'o makes Us her own in such a way that it feels like it would have been a lesser film without her. She's way too good at this kind of stuff not to do more of it.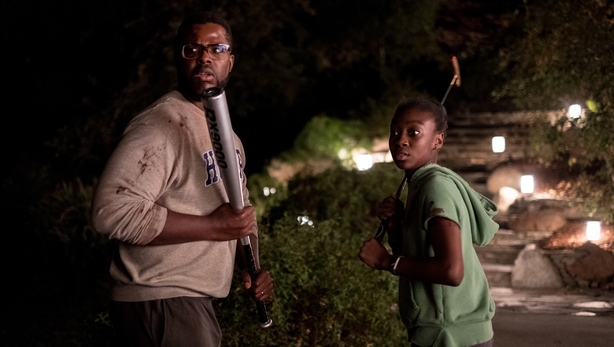 There was really no need to include momentum-sapping scenes involving the well-to-do friends of the family - even with Elisabeth Moss as the mother - but that's the only complaint in a film that otherwise is as brutally efficient as it is unnerving. Peele says he sees Us as part of a four-film cycle; the remaining instalments can't come quick enough.
You'll have a lot to think about when you get home. Hopefully there won't be a knock on the door...
We need your consent to load this YouTube contentWe use YouTube to manage extra content that can set cookies on your device and collect data about your activity. Please review their details and accept them to load the content.Manage Preferences
Watch our interview with Us star Winston Duke below
We need your consent to load this rte-player contentWe use rte-player to manage extra content that can set cookies on your device and collect data about your activity. Please review their details and accept them to load the content.Manage Preferences