The great quote about Hollywood is that nobody knows anything - but that extends far beyond studio bigwigs to the punters too. How many of us, for example, decided on very early looks that Guardians of the Galaxy would be way-off cosmic, only for Disney-Marvel to turn in the best summer movie of 2014? 
It's the same with Iron Man director Jon Favreau's version of The Jungle Book. For all the green screen wizardry and great casting, didn't Disney's remake feel like it could be one giant, if you'll pardon the pun, banana skin?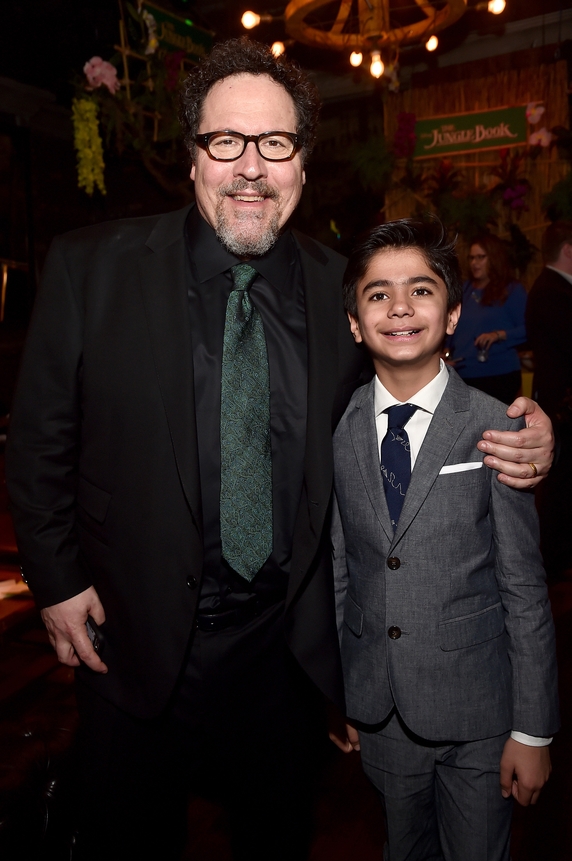 Director Jon Favreau and his star, Neel Sethi 
Well, the only slip here would be in not going to see Favreau's film because he proves that there's plenty of room in the jungle - and hearts - for the 1967 happy-clappy animated classic and his darker tale too. Don't worry, the tunes make an appearance, but the movie is so strong that it didn't actually need them.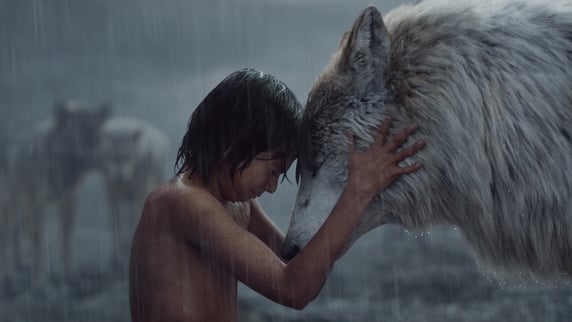 Time to say goodbye
Man-cub Mowgli's (Neel Sethi) time as a member of a family of wolves is cut short when evil Bengal Tiger Shere Khan (Idris Elba) comes sniffing and snarling about unfinished business. Panther and protector Bagheera (Ben Kingsley) is bringing Mowgli back to the human village when they become separated, and so begins the adventure of a lifetime, one that forces Mowgli to stand on his own two feet.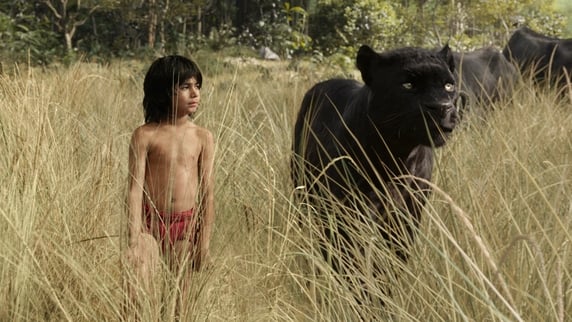 This adventure will make Mowgli stand on his own two feet
As with the world so with widescreen - the blizzards of hype, the avalanches of technology and the feeling that that the best is behind us means it's very easy to be jaded. Well, perhaps the greatest triumph of this Jungle Book is that it does put the wonder back in your eyes, so you'll be riffing on (and humming to) the childhood memories throughout, and probably all the way home.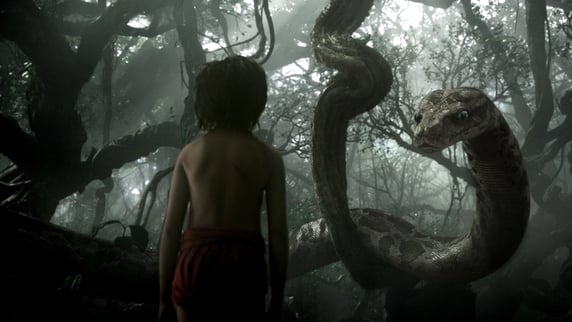 Scarlett Johansson voices Kaa 
It was shot entirely on sound stages but you'd never guess because the CGI and keyboard know-how is so seamless that you have to keep reminding yourself that Idris Elba wasn't sharing a trailer with a tiger, and nor was Bill Murray talking motivation every day with a bear over lunch. This is a movie where effect and affect are in perfect harmony.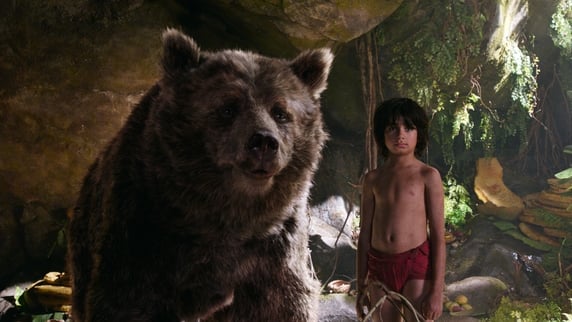 The boy and the bear
From newcomer Sethi to all the A-listers, Favreau has cast his film perfectly. It feels like every role Bill Murray has ever played was just the build-up to being Baloo but you could also say the same about Idris Elba as Shere Khan and Christopher Walken as the Colonel Kurtz-referencing King Louie - King of the Swingers indeed. If there's a fault to find it's that 90-odd minutes with this gang just isn't long enough.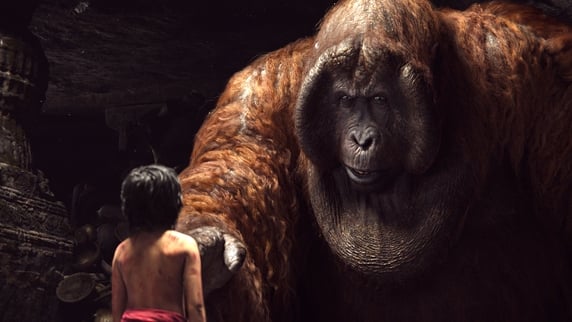 Mowgli meets the jungle's very own Colonel Kurtz...
So, awesome jobs all-round in a blockbuster that's so, so worthy of a sequel. Warner's Andy Serkis-directed take on Rudyard Kipling really does have its work cut out in 2018. 
Harry Guerin