"The Universe has a way of leading you to where you're supposed to be, the moment you're supposed to be there," we're told - twice - as the MiB's London branch opens its doors for box office business. 
Such wisdom may prove of little comfort to stars Tessa Thompson and Chris Hemsworth, who come crashing back down to Earth in this sub-par spin-off after enjoying the out-of-this-world success of Avengers: Endgame.
Director F. Gary Gray could also have some bumps and bruises of his own as the reviews and receipts appear - his last film was Fast & Furious 8.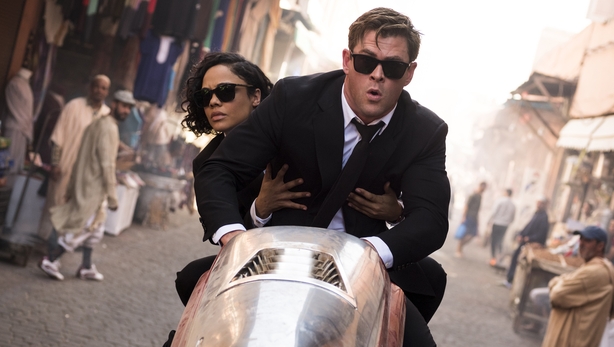 The planet-in-peril plot sees rookie agent M (a rightly-the-focus Thompson) teamed with seasoned and smug London boss H (Hemsworth) as they try to chase down a McGuffin and a mole (human).
Things take too long to get going; there's a lot of explaining and the casting of Liam Neeson results in little more than a cameo - and an underwhelming one at that.
Although Thompson and Hemsworth have the screen chemistry, they're badly served by a script that fails to make the most of it, with the action sequences more appealing to younger eyes than those who reckon they've seen it all before.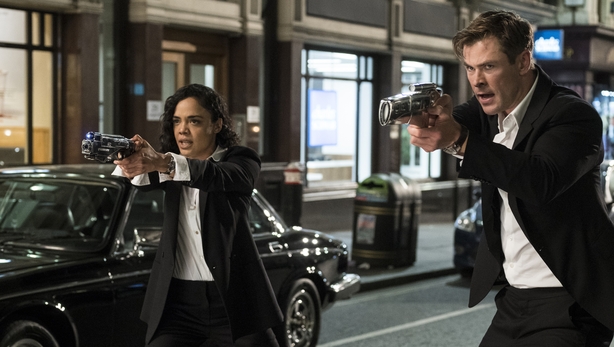 It's not all doom and gloom for the franchise, mind. Along the way Thompson and Hemsworth find a great little extraterrestrial ally, Pawny - voiced by Kumail Nanjiani and so deserving of his own movie or series. There's also the sense that a live-and-let-live message could be needed all the more in the years to come. 
Tom Cruise revealed to Empire magazine last year that at the end of the premiere of Mission: Impossible - Fallout in Paris he looked at director Christopher McQuarrie and said - wait for it - "We can do better."
The Men in Black producers need to snatch a leaf out of that self-destructing playbook.
We need your consent to load this YouTube contentWe use YouTube to manage extra content that can set cookies on your device and collect data about your activity. Please review their details and accept them to load the content.Manage Preferences