Every year, those of us of the blockbuster persuasion count the days and build our months around the one movie we're living to see above all the others - it could be Guardians of the Galaxy Vol 2, Alien: Covenant, Justice League or The Last Jedi.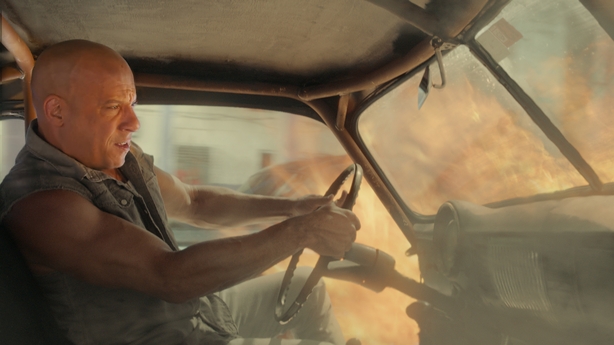 But there are many for whom 2017 begins and ends with the biannual bash of bald men, big wheels and burnt rubber as Fast & Furious 8 tries to leave its series-best predecessor in the dust and rewire the wow factor in fans' minds. In terms of challenges, that's like jumping the East-Link in a Nissan Micra, so buckle up.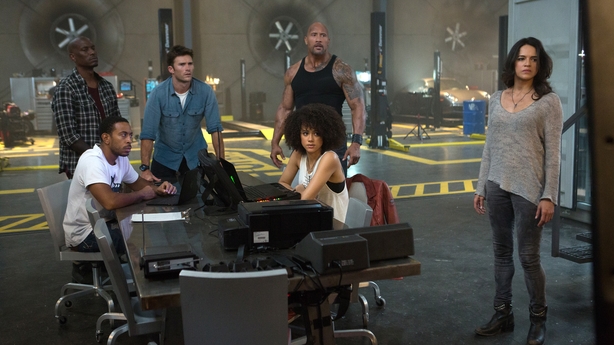 Beginning with a pulses-racing prologue on the streets of Havana (the tourist board will be offering cigars to all and sundry), F8 gives us Dominic Toretto (Vin Diesel) and Letty Ortiz (Michelle Rodriguez) living the dream before it all comes crashing down. 
We need your consent to load this rte-player contentWe use rte-player to manage extra content that can set cookies on your device and collect data about your activity. Please review their details and accept them to load the content.Manage Preferences
In one of those heavy emotion twists that fuel the franchise, Dom is given an offer he can't refuse, goes rogue and has the rest of his crew out for payback, with nemesis Deckard Shaw (Jason Statham) also wanting a piece of the action.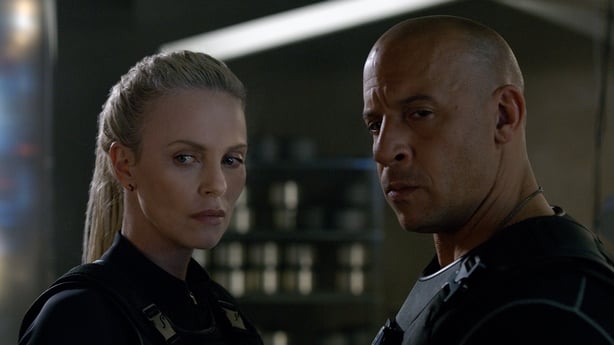 That action takes the superheroes with seatbelts to New York, Russia and 20,000 feet in a plot involving cyber-hacking, that God's Eye tracking yoke that caused so much bother last time 'round and - ah yes - nuclear launch codes. They've come a long way from truck hijacking and street racing.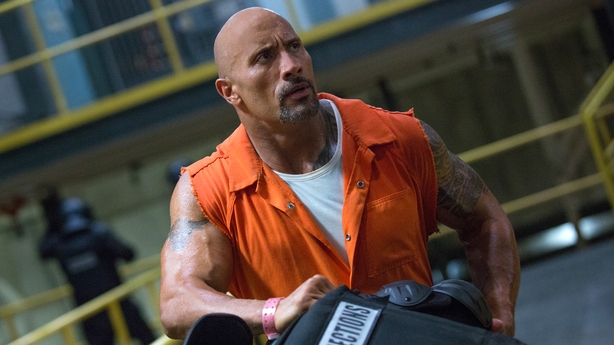 In terms of sass and set-pieces, F8 offers more than either the last Bourne or Bond but doesn't quite catch-up to the hacker-rescuing, building-jumping and LA-levelling magic of its own magnificent seven. The late Paul Walker is missed and Charlize Theron's character - for no particular reason wearing the worst dreads since that lad you/your sibling met at Féile - isn't as good a villain as Jason Statham's last time 'round.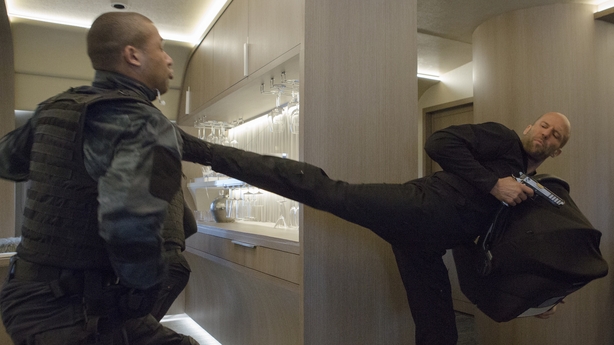 Of course, Statham completely steals the show from all the cars and co-stars as the bad guy-gone-good. Vin 'The Human Franchise' Diesel, travelling in the opposite direction, adds 15 minutes to the running time with his drawl while Helen Mirren makes a cameo which sets up a visit to the Queen Vic at some point in the future.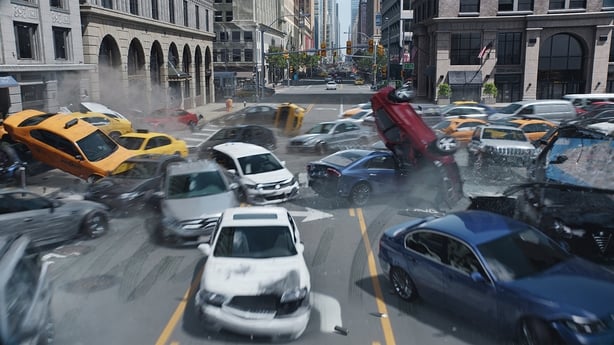 Longtime Team America lovers will be disappointed that no man eats his own head during all the 'ah here' action. That said, this particular division of the World Police do encounter 'zombie cars'. And a submarine. Surrender to your 12-year-old brain and you'll cheer, laugh and swear you'll put in for the test the minute you get home. Just don't get any ideas about the East-Link...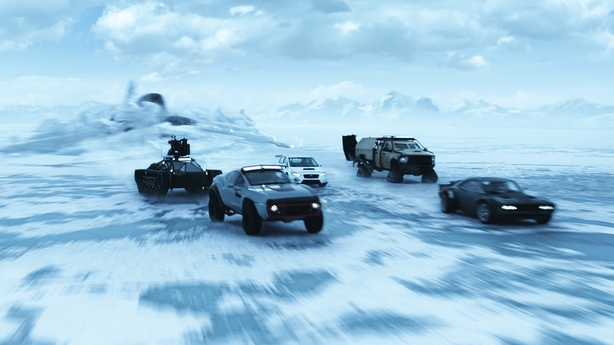 The gang will be back in two years' time, when the story is geared up to move to Athens. At this rate they'll probably have a stopover on the moon.
Harry Guerin
We need your consent to load this YouTube contentWe use YouTube to manage extra content that can set cookies on your device and collect data about your activity. Please review their details and accept them to load the content.Manage Preferences