You'd really have to wonder about Tom Cruise's sanity.
There he is, one of the most successful actors in cinema history, a very wealthy man, an extremely popular guy - and apparently a rather decent chap, too. And here he is, risking life and limb once again in this latest Mission: Impossible blockbuster.
I mean, would you be bothered if you were him?
Between jumping out of planes, hanging out of helicopters, driving a motorbike at high speed against traffic in Paris, or leaping between buildings in London, the Cruiser is up to his old tricks (and then some) with a series of death-defying stunts as IMF action man Ethan Hunt.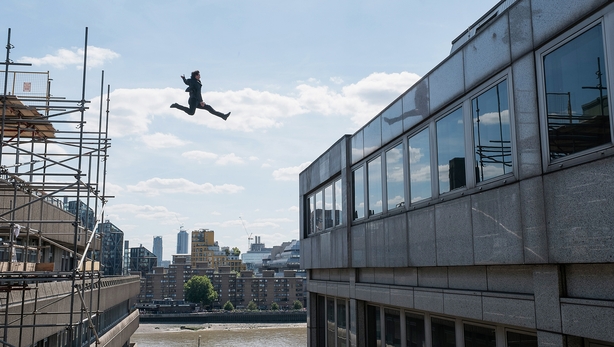 At one stage watching the film, I instinctively reached for a safety belt to clip into as I feared for my safety. Being acrophobic and watching Tom Cruise bouncing around on a ridiculously high cliff-edge is not a good mix.
But this, the sixth Mission: Impossible movie and probably the best, is far more than the impressive/obsessive Cruise stunts. For starters, Rogue Nation director/writer Christopher McQuarrie is the first helmer to be asked back, and - remarkably - he's taken the template to an even higher level than his dynamic 2015 debut.
The conflict between personal loyalties and the common good is at the centre of it all, with Henry Cavill joining regulars such as Cruise, Ving Rhames and Simon Pegg as August Winter, a CIA assassin who is embedded with the IMF as they endeavour to retrieve some stolen plutonium and, y'know, save the world.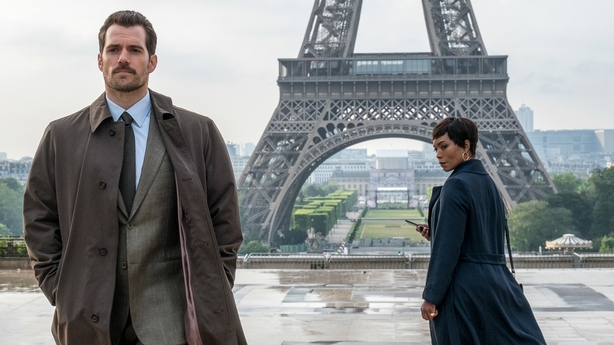 Rebecca Ferguson and Michelle Monaghan reprise their roles as former MI6 agent Ilsa Faust and Ethan Hunt's ex-wife Julia, while Angela Bassett and Vanessa Kirby swell the impressive female presence as CIA director Erika Sloane and the duplicitous Alana AKA The White Widow.
It's all outrageously enjoyable and so expertly put together, I couldn't be bothered outlining any more of the story. Just go see.
It's unmissable, really.
We need your consent to load this YouTube contentWe use YouTube to manage extra content that can set cookies on your device and collect data about your activity. Please review their details and accept them to load the content.Manage Preferences