Steven Soderbergh's new crime caper No Sudden Move may focus on a mismatched gang of alpha male criminals but it's the female who proves the deadlier of the species in the shape of Julia Fox who plays a fed-up femme fatale.
She plays Vanessa, Ray Liotta's character's wife, and in this hall of mirrors in 1950s Detroit, she's much more than just some gangster's moll.
We need your consent to load this YouTube contentWe use YouTube to manage extra content that can set cookies on your device and collect data about your activity. Please review their details and accept them to load the content.Manage Preferences
It should be a break-out role for Italian American actress Fox, who has already made a name for herself in Uncut Gems.
Speaking to RTÉ Entertainment, Fox said, "Vanessa has had enough, and she wants a piece of the pie, she wants a piece of action. I don't blame her, I don't fault her for what she did."
Asked if she enjoyed the moral ambiguity of Vanessa's character, Fox said, "100%. She's so exciting. You never know what she is going to do next. I think the whole audience will be shocked."
Ray Liotta plays Vanessa's husband Frank Capelli and the Goodfellas actor, who recently starred in Sopranos prequel The Many Saints of Newark, is a far more straight down the line character.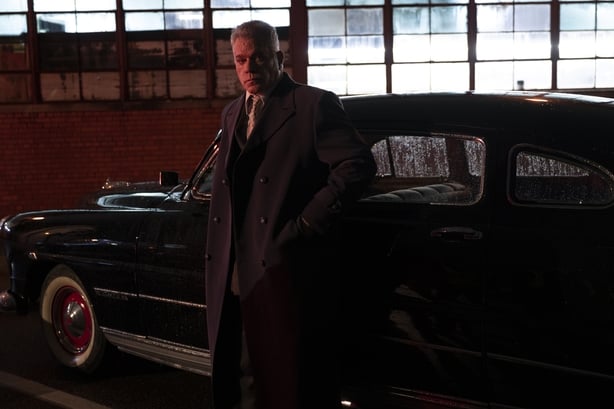 "Yeah, totally. Frank just simply wants to steal things and do bad things, which is an uneducated thing to do." Liotta says.
No Sudden Move, which also stars Benicio Del Toro and Don Cheadle, is just one cross and double cross after another, and Liotta says he was as wrongfooted by the labyrinthine plot as much as the audience might be.
"I had no idea what was going to happen. All of a sudden there are twists and turns throughout."
It's also a great looking movie with a real attention to period detail, from the cars and costumes to the architecture, and it's all given a brilliantine finish with another excellent score by regular Steven Soderbergh collaborator, Belfast man David Holmes.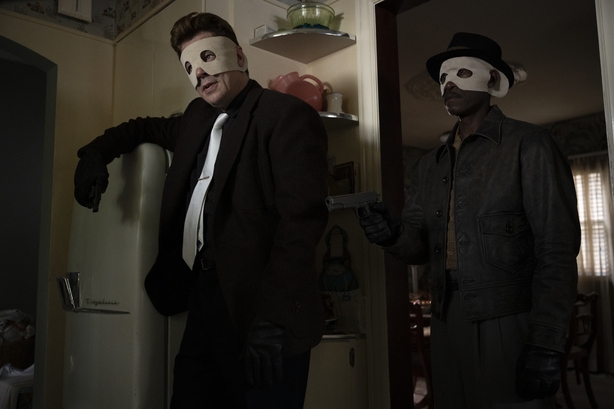 No Sudden Move really brings Motor City in 1954 to life.
"I was blown away. It exceeded my expectations," says Fox. "It's a very polished, classy film and the score, it has an incredible score. Really beautiful."
This is Soderbergh's first movie in Detroit since Out of Sight in 1998 and speaking about working with the acclaimed director, Liotta said, "He's just extremely prepared. He operates the camera, and he knows . . . I think it's already edited in his head. Everything was just seamless. It just moves along."
Alan Corr @CorrAlan2
No Sudden Move is available to view on NOWTV and Sky Cinema.