Benicio Del Toro has said that he hadn't even read the script for Steven Soberbergh's new crime movie No Sudden Move before he agreed to take part - and there was one key element that made him join the already starry cast.
We need your consent to load this YouTube contentWe use YouTube to manage extra content that can set cookies on your device and collect data about your activity. Please review their details and accept them to load the content.Manage Preferences
Speaking to RTÉ Entertainment, Del Toro, who has worked with Soderbergh before on Traffic and Che, said, "I didn't read the script, but I'll tell you why I said yes to doing the movie. Steven Soderbergh called me up and said `I've got this movie and Don Cheadle is starring in it' and I said `yes'. Then I read the script!"
Read our review of No Sudden Move
No Sudden Move, which also stars Ray Liotta, Brendan Frazer, and Julia Fox in a breakout performance as a femme fatale, is a wicked web of cross and double cross that sees a mismatched crew of gangsters scrambling for their very lives when they're the victims of a set-up in 1954 Detroit.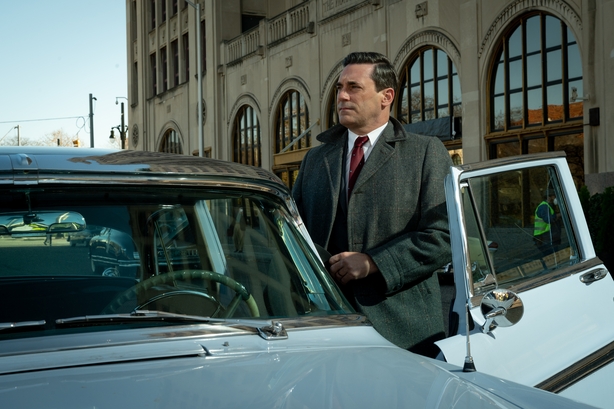 This is Cheadle's sixth movie with Soderbergh, the maverick director who first made his name with Sex, Lies and Videotape in 1989 and has gone on to direct box office hits and more arty projects.
Speaking about working with the director, Cheadle said, "He's not someone who does a bunch of takes to make sure he hits every single thing. He's actually quite the opposite and does very few takes and he is very intuitive about what happens, and it all comes off of what he sees in front of him.
"He trusts the actors that he's cast and he trusts the script to lead him and once he sees how things are happening then he figures out what to do. That's rare. Many directors come in and they've got things shot-listed and they have a storyboard. Steven goes with the flow."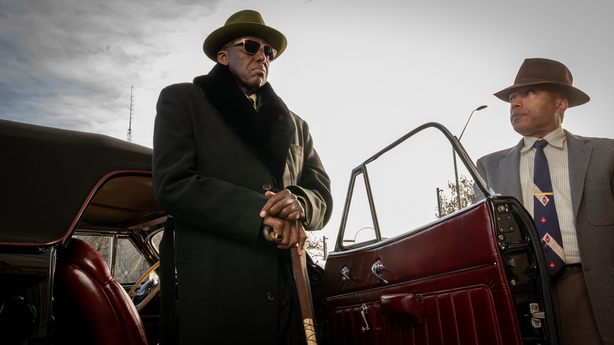 In the movie, Benicio plays Ronald Russo and his relationship with Don's character Curtis starts off as one of mutual distrust.
However, they are forced to work together after they're set up and realise that they're onto something far bigger than the straightforward job they've been hired to do.
"I find out early on that Don Cheadle's character is carrying the black book so as long as my character knows he's close to him, he's my Maltese Falcon," Del Toro says.
"So, I have to stay close to him and if I have to be nice to him, I'll be nice to him. Once I get that black book, I don't think Ronald Russo cares about anybody."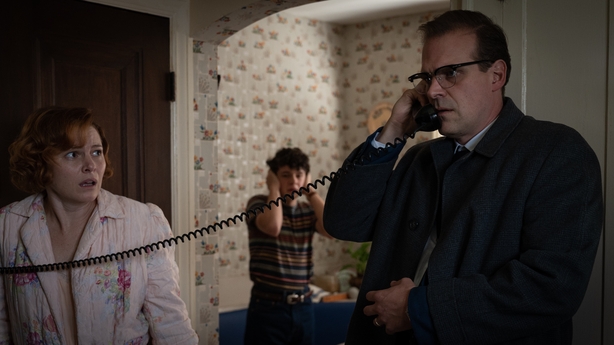 Cheadle, a well-known music fan who made his directorial debut with his Miles Davis biopic, was also full of praise for the soundtrack to the film which was composed by Belfast man and regular Soderbergh collaborator David Holmes.
"I saw an early cut of the film without the music, just temporary stuff that David and Steven had picked but nothing that David had composed yet, and then when I saw it later with David's music put in, it absolutely takes the movie to another place.
"It really sets you in a place and raises the tension level in a really good way."
Alan Corr @CorrAlan2
No Sudden Move is available on Sky Cinema and streaming service NOW from October 9.