Michael Gandolfini is quietly mesmerising as the young Tony Soprano in David Chase's Sopranos origin story
The last time we saw Tony Soprano he was looking up from a table in a New Jersey diner and then . . . and then nothing. Millions of TV abruptly cut to a black screen and yet another Sopranos legend was born.
After 86 episodes of the most celebrated TV drama of all time, it was a daring way to draw the curtain by David Chase. Anybody still looking for answers and a sense of an ending that was never to be found in The Sopranos in the first place won't find it in Chase's riveting and brutal movie about Tony's formative years.
We need your consent to load this YouTube contentWe use YouTube to manage extra content that can set cookies on your device and collect data about your activity. Please review their details and accept them to load the content.Manage Preferences
Actually, scrap that. This isn't really a movie about Tony's formative years. Not for the first time in cinema history, a movie trailer is fake news. Sure, Michael Gandolfini, the son of late Sopranos' star James Gandolfini plays the young Tony, but he's only begins to take centre stage in this film's third act.
The Many Saints of Newark (a title that has the same snark as Angels With Dirty Faces) is mainly concerned with Tony's honorary "uncle", Dickie Moltisanti, a Mafiosi hoodlum with a strong moral code who always dresses up in a suit to commit the most terrible of crimes.
Naturally, the film opens with a long panning shot of a graveyard with the voices of the Soprano family dead whispering down the years. It immediately frontloads Chase's decidedly cinematic and hugely dramatic film with a poignancy that rarely falters, even as the bodies mount and the moral ambivalence blurs with blunt rage.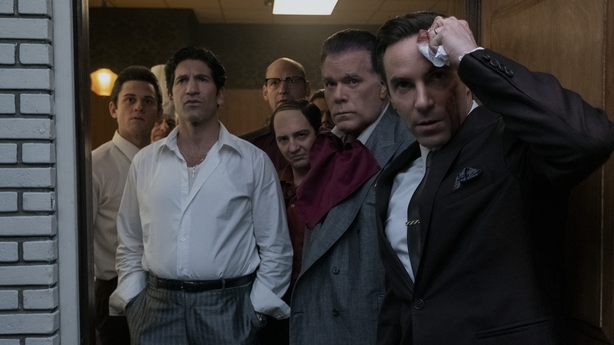 It starts in 1967 as the Summer of Love turns toxic in Newark with race riots, the mounting carnage of the Vietnam War, and the growing turf warfare between long-established Italian mafia families and African American crime bosses and ends somewhere in the mid-seventies with the young Tony facing a momentous decision.
Gandolfini Jr is quietly mesmerising in the role. He's mostly an observer somewhere on the periphery, watching as wads of money are passed at family weddings and men in suits gather in smoky backrooms at funerals (and there are a lot of funerals in this movie). At one point, an intrigued Tony asks his little sister, "Do you ever wonder what they talk about in there?"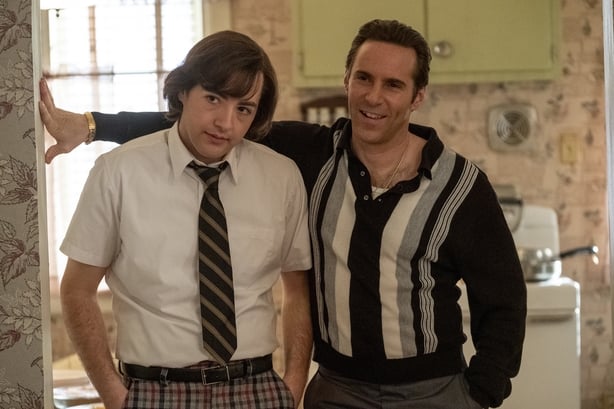 He is a good kid with a love for rock `n' roll, below par grades but a very high IQ and, as his highly strung mother Livia is informed, very strong leadership qualities.
Meanwhile, the suave Moltisanti (Italian for many saints) gets business done while juggling a mistress, his wife, and the arrival of their baby, a son called Christopher. Dickie is played by Alessandro Nivola (who has something of the good looks and urbanity of James Franciscus) and he becomes young Tony's father figure when Tony's real father Johnny Boy (Jon Bernthal), a regulation wise guy unburdened with chutzpah, is sent away for four years on an outstanding warrant.
There is a truly great performance from a barely recognisable Vera Farmiga as the sharp-faced and tongued Livia, a harridan from hell who escalates the slightest disagreement into a bitter showdown. Ray Liotta, a man who knows his way around this immoral universe, is brilliantly cast in a dual role that allows him to play two very different people - one a macho blowhard and the other an enigmatic old con with a taste for jazz.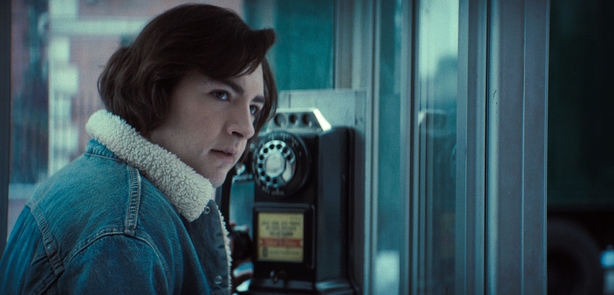 Of course, the supporting cast features younger versions of future Sopranos favourites and perhaps they're signposted as loudly as one of Paulie's shirts but blessedly Chase and director Alan Taylor have not followed Scorsese's not altogether successful decision in The Irishman to de-age the original cast. Besides, that costs a lot of money.
As with Goodfellas (and this movie creaks with Goodfellas influences), those all-important family scenes are intercut by shocking violence and the soundtrack, from Gil Scott-Heron to The Jackson 5 and The Stones, pumps, as the black humour crackles.
The many Easter eggs that litter the script will either delight or irritate the Sopranos faithful, but Chase conjures a tightly wound atmosphere of adrenalin and precipitous violence with restraint and grace, building to an elegant closing shot that may be a bit on the nose but certainly offers more of a resolution than that sudden blackout in that diner back in 2007.
The Sopranos lured us into a heightened world of moral ambiguity where the sustained shocks were delivered without warning or mercy. The Many Saints of Newark manages to bottle some of that satanic magic all over again but let's hope this is the last we see of Tony Soprano.
Alan Corr @CorrAlan2