Ahead of Wednesday's court hearing in the US, Sarah McIntyre takes a look at what has happened since Britney Spears's bombshell testimony when she told the judge: "I just want my life back."
Since Britney Spears spoke out about the constraints of her conservatorship, there are more eyes on her battle for freedom than ever before.
Her passionate speech on June 23 not only rallied the #FreeBritney movement around the world, it also triggered changes in the popstar's management and legal team. Her court-appointed lawyer has resigned, family members have spoken out, and the whole world is listening.
Wednesday's hearing, which Spears is expected to participate virtually in but is not expected to give testimony or any further statements, will most likely deal with some of these changes.
It is also worth noting that no one has officially filed for the conservatorship to end. This is expected to happen once Spears has new legal representation in place.
Here is a timeline of events since the last court hearing.
June 23
Speaking at a virtual appearance at a court in Los Angeles, Spears told judge Brenda Penny she wants the conservatorship, the court-ordered legal arrangement that controls her personal affairs and finances, to end without further medical assessment.
During her heartfelt testimony, she said: "I truly believe this conservatorship is abusive" and "doing me way more harm than good".
Spears also revealed the court-ordered arrangement requires her to use a birth control device and prevents her from marrying boyfriend Sam Asghari.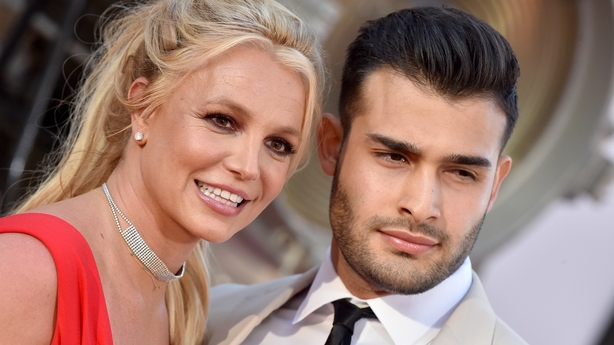 June 24
Stars including Spears's former boyfriend Justin Timberlake, singer Mariah Carey and reality TV personality Khloé Kardashian voiced their support for the popstar.
Timberlake, who had a high-profile relationship with Spears in the late 1990s and early 2000s, said what is happening to his former girlfriend is "just not right".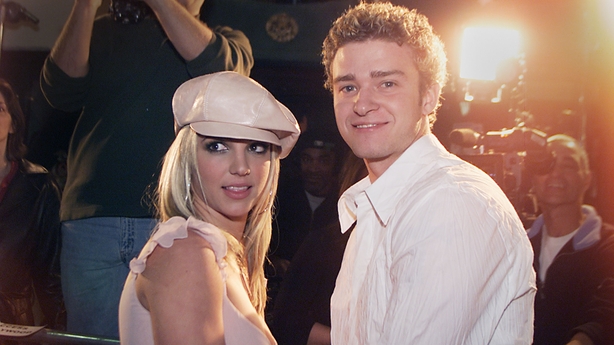 Writing on Twitter following the hearing, Timberlake said: "Regardless of our past, good and bad, and no matter how long ago it was… what's happening to her is just not right. No woman should ever be restricted from making decisions about her own body."
Mariah Carey tweeted: "We love you Britney!!! Stay strong", while Khloe Kardashian said: "No one should be treated like this. Stay strong Queen!! You deserve better #FreeBritney."
Spears also took to social media to apologise to her fans for not sharing the trauma over her conservatorship sooner. The pop superstar said she "pretended like everything was ok" because "I was embarrassed to share what happened to me".
We need your consent to load this Instagram contentWe use Instagram to manage extra content that can set cookies on your device and collect data about your activity. Please review their details and accept them to load the content.Manage Preferences
June 29
Spears's younger sister Jamie Lynn broke her silence on the conservatorship, saying she is "so proud" of Britney for using her voice to publicly condemn the legal arrangement.
"If ending the conservatorship and flying to Mars or whatever the hell else she wants to do to be happy – I support that 100% because I support my sister. I love my sister," she said in a video shared to social media.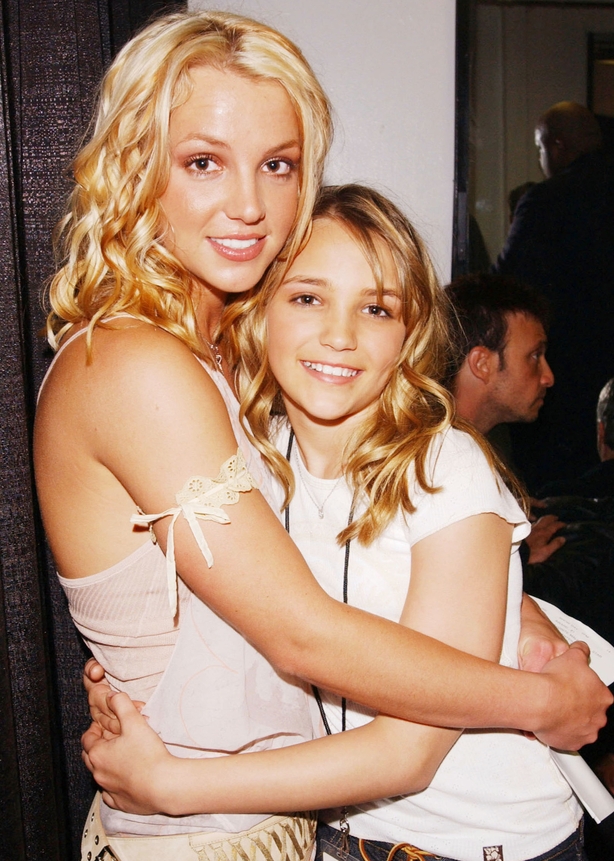 Christina Aguilera criticised the "unacceptable" and "demeaning" treatment of Spears in a passionate statement released on her Twitter and Instagram accounts.
She wrote: "It is unacceptable that any woman, or human, wanting to be in control of their own destiny might not be allowed to live life as they wish.
"To be silenced, ignored, bullied or denied support by those 'close' to you is the most depleting, devastating and demeaning thing imaginable...
"Every woman must have the right to her own body, her own reproductive system, her own privacy, her own space, her own healing and her own happiness."
These past few days I've been thinking about Britney and everything she is going through.

It is unacceptable that any woman, or human, wanting to be in control of their own destiny might not be allowed to live life as they wish. pic.twitter.com/NRhNwcJaD3

— Christina Aguilera (@xtina) June 29, 2021
June 30
In a legal filing, Spears's father Jamie denied he is responsible for his daughter being unable to get married or have children under the terms of her conservatorship.
He has overseen her estate for 13 years but has not been in charge of her personal affairs since September 2019 when he stepped down from that role due to ill health. The 68-year-old was replaced as conservator of Spears's person on a temporary basis by Jodi Montgomery, the singer's care-giver.
In court documents, Jamie Spears's lawyers denied any involvement in placing restrictions on his daughter's personal life.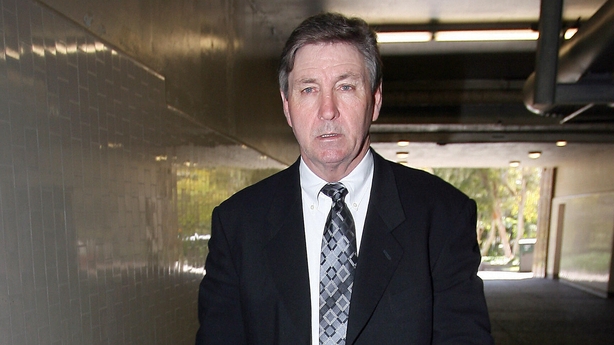 July 1
A judge denied Britney Spears's request to remove her father from his role overseeing her conservatorship.
The singer's lawyer, Samuel Ingham, asked a court in Los Angeles last November to oust Jamie Spears from his position managing the multimillion-dollar estate.
In court filings, Britney Spears said she wanted private wealth management firm the Bessemer Trust, which were appointed co-conservator alongside Jamie Spears in November 2020, to be appointed as "sole conservator".
Judge Brenda Penny refused the request while rubber-stamping Bessemer Trust's role as co-conservator of the estate. The filing was dated June 30, a week after the popstar's dramatic testimony calling for the end of the conservatorship.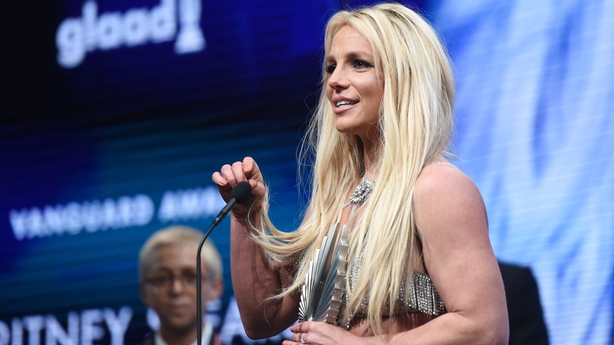 July 2
Bessemer Trust, the financial management firm appointed to help oversee Britney Spears's estate, asked to be withdrawn from the role following the singer's bombshell court testimony.
The firm filed court documents in Los Angeles and asked to be withdrawn from its role, citing "changed circumstances".
The court filing states: "As a result of the Conservatee's testimony at the June 23 hearing, however, Petitioner has become aware that the Conservatee objects to the continuance of her Conservatorship and desires to terminate the Conservatorship.
"Petitioner has heard the Conservatee and respects her wishes."
July 6
Britney Spears's longtime manager Larry Rudolph reportedly resigned amid the controversy surrounding her conservatorship.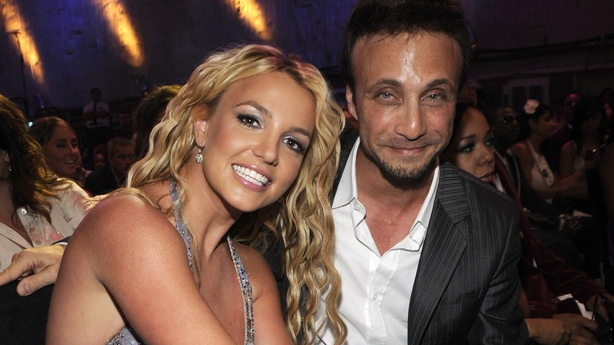 In a letter of resignation published by Deadline and addressed to Spears's father, Jamie Spears, and her care-giver, Jodi Montgomery, Rudolph reportedly said: "Earlier today, I became aware that Britney had been voicing her intention to officially retire.
"As you know, I have never been a part of the conservatorship nor its operations, so I am not privy to many of these details. I was originally hired at Britney's request to help manage and assist her with her career.
"And as her manager, I believe it is in Britney's best interest for me to resign from her team, as my professional services are no longer needed."
July 7
Lawyer Samuel Ingham, who had represented the singer since she was placed under a conservatorship in 2008, announced his desire to step down from the role.
A court filing in Los Angeles states: "Samuel D Ingham III hereby resigns as court-appointed counsel for Britney Jean Spears, conservatee, effective upon the appointment of new court-appointed counsel."
July 8
Britney Spears's mother Lynne said the pop superstar has been able to look after herself for years as she asked a court to allow her daughter to choose her own lawyer.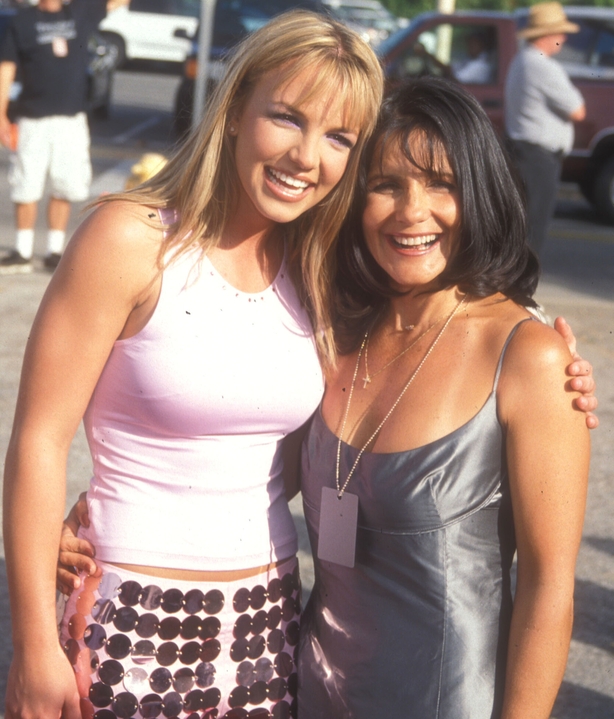 In paperwork lodged to the court, Lynne said the star's "capacity is certainly different today than it was" 13 years ago and she should "no longer be held to the 2008 standard" - a time she was deemed seriously unwell after a series of mental breakdowns.
Lynne's petition also stated that her daughter "must be allowed to consult with counsel of her choosing".
July 9
Jamie Spears said he opposes paying added security costs for the singer's carer Jodi Montgomery after she allegedly received death threats.
Lawyers for Montgomery said she had been subjected to threatening messages following the pop superstar's court testimony last month.
In response, lawyers for Jamie Spears called on a judge to deny the request for more security costs.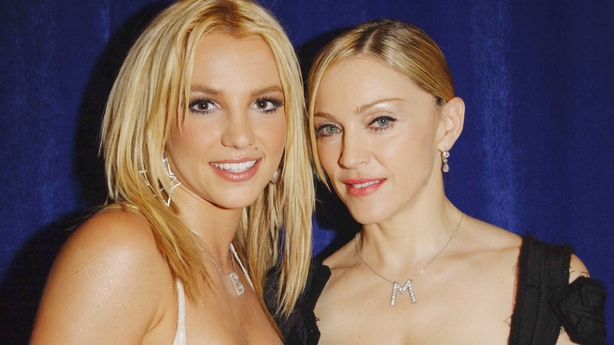 On the same day, Madonna shared her support for Britney Spears and compared her conservatorship to slavery.
The Queen of Pop described the complex legal arrangement that has overseen Spears's life and career as a "violation of human rights" and added: "Britney we are coming to get you out of jail!"
The next hearing in the case will take place today, July 14, in Los Angeles.