There has been much weeping and gnashing of tweets over new Irish rom-com Wild Mountain Thyme but there's plenty more stage Irishisms on the big and small screen that we still can't seem to forgive or forget. We round up some of the worse and best portrayals of Ireland on screen
The vexed question of how non-Irish actors handle the Irish accent has been exercising the national conversation all over again in recent months after Jamie Dornan and Emily Blunt went rogue with the brogue in THAT movie.
We need your consent to load this YouTube contentWe use YouTube to manage extra content that can set cookies on your device and collect data about your activity. Please review their details and accept them to load the content.Manage Preferences
You'd think we were too busy for most of the 20th century self-censoring our own authors, filmmakers, musicians and tv producers to actually take notice of what Johnny foreigner was saying about us. But in the same way that you and you alone are quite entitled to slag your own family, nothing gets our backs up as much as a movie that fails of portray lil ole Ireland with 100% accuracy.
Wild Mountain Thyme will turn you green with Blarney
EastEnders
When this most Landahn of soaps landed in Ireland back in 1997, we braced ourselves for the worse and these bunch of Mockneys really went to town on the Oirsh cliches. Instead of goats in the parlour, we had donkeys wandering the streets of a sleepy hamlet outside Dublin called Kilmoneen like cows in Kerala, and a portrayal of the drunken Irish that would have gladdened the hearts of the editors of The London Illustrated News and Punch in the 1870s.
We need your consent to load this YouTube contentWe use YouTube to manage extra content that can set cookies on your device and collect data about your activity. Please review their details and accept them to load the content.Manage Preferences
Originally aired in September 1997, the three episodes, which shall live forever in the already congested soap hall of infamy, saw the Fowler and Beale family travelling from London to Ireland to meet their long-lost relatives. A greatest hits of stage Irishisms followed - the locals were resentful of the English, drunk, dirty, poor, and rude (which must have been a shocker to the genteel Beale and Fowler clans). But this wasn't just a storm in a teacup full of porter. It developed into a near diplomatic incident (so much for British soft power). There was genuine outrage, with a barrage of complaints to the Irish Embassy, RTÉ (who also broadcast the soap) and the BBC, along with fears that the episodes would have a bad effect on the Irish tourist trade. Brendan O'Carroll even waded in. The Beeb apologised for causing offence and almost atoned for the culturall vandalism years later with yawnsome EastEnders soap bubble Kat & Alfie: Redwater. Almost.
Brooklyn
Here is a movie that is destined to be played on Sunday nights on RTÉ One for the rest of eternity. In fact, Brooklyn just might be the most Irish film ever made. It is certainly brim-full to frothing point with all the images and rituals of a nearly vanished Éire, a place of kindly, twinkle-eyed priests, indeterminable Sunday masses, and buttoned-down small-town parochialism. You can almost smell the cabbage and bacon wafting through the grey streets of Enniscorthy in the early fifties. It is like a John Hinde postcard written by Maeve Binchy. The Quiet Man is even mentioned at one point. No doubt if it was written, directed and starred a bunch of yanks, we'd have been up in arms about the sugar-coated depiction of Ireland in the moribund 1950s.
We need your consent to load this YouTube contentWe use YouTube to manage extra content that can set cookies on your device and collect data about your activity. Please review their details and accept them to load the content.Manage Preferences
Now you're talking! A revenge western set in Ireland during the worse year of the Famine, Australian actor James Frecheville (he doesn't say much and he only speaks Irish) plays lone wolf Feeney, an Irish Ranger who deserts and returns home to Famine-stricken Connemara following his mother's death and brother's execution. Witnessing the ruination British policy has brought to his homeland, he sets about bringing rough justice to officialdom. Not unlike the joy of seeing the Nazi high command being riddled to bits at the end of Inglorious Bastards, who didn't have cheer in their hearts at seeing crown forces, landlords and land agents being despatched by Feeney as he raises merry hell across the lunar landscape of the west of Ireland? It is gritty, it is savage, it is bloody, and it is the fairest and most accurate dramatisation of the Famine we can think of.
The Wind That Shakes the Barley
Condemned by certain politicians as "a recruitment film for the IRA" and the subject of furious editorials in the British right-wing press, Ken Loach's superb 2006 drama set in Cork during the Irish War of Independence and The Civil War untangled a still controversial subject with unflinching authenticity. The accents were never going to be an issue as Loach, as his custom, used locals and non-actors for many of the parts and the lead role went to proud Cork men Cillian Murphy. Loach's portrayed the atrocities on both sides and parsed the complicated politics of the era as near reportage. The Wind That Shakes the Barley also became the most popular independent Irish film ever released in Ireland, earning €377,000 in its opening weekend and €2.7 million by August 2006.
Parnell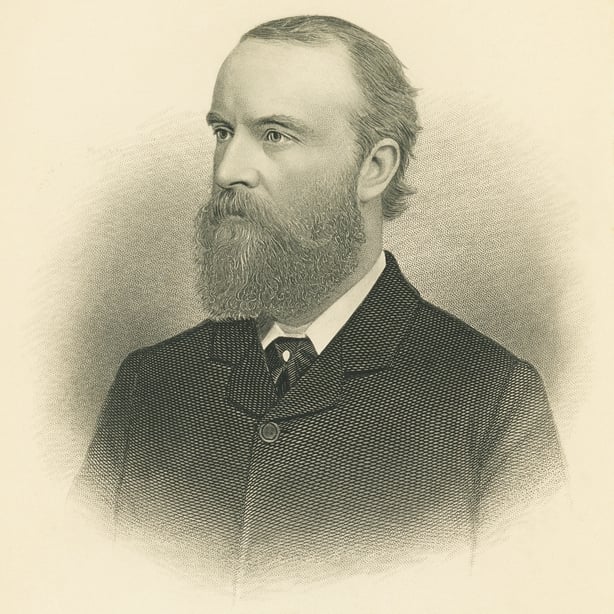 Charles Stewart Parnell fought for Irish land rights and Home Rule in an extraordinary political career that marked him out as one of the most brilliant figures of the late 19th century and earned him the nickname the "Uncrowned King of Ireland". Tragically, his career and life ended in 1891 after his affair with the married Katharine "Kitty" O'Shea was exposed and he was swept away in a tsunami of political opportunism and moral condemnation (as the placards read at his funeral, "killed by priests"). However, in this mind-boggling and little seen 1937 biopic, Clark Gable played the Irish parliamentarian in a parallel Parnellite universe that was, as IMDB charitably puts it, "Moderately accurate historically". Myrna Loy, perhaps wishing to escape being type cast as a vamp, played Kitty but not even those two fine performers could save Parnell from a critical mauling. Already hamstrung by the Hays Code, Gable was clearly uncomfortable with the role, refusing to grow a beard or affect a passable Irish accent. It was his least successful film and is generally considered his worst. Parnell and The Englishwoman with Trevor Eve as the charismatic Irish parliamentarian and Francesca Annis as Kitty is a far better bet and is available to watch on YouTube.
Murder, She Wrote
In which indefatigable literary sleuth Jessica Fletcher fetches up in the Emerald Isle for the reading of a will. Naturally, in the same way that it's near impossible to get life insurance in the picturesque English village of Midsomer, where Jessica goes, murder is sure to follow and someone starts bumping off the heirs. We'd watch Angela Lansbury in anything (but mostly the Manchurian Candidate) and she has the craic as she fusses around Ireland in comfortable shoes, outcharming the local rogues and admiring the scenery. This 2003 made for tv film was the last ever outing for Murder, She Hoped, and we can only imagine that Jess bought a cottage in Kerry and kept churning out those modern-day Agatha Christie knockoffs.
Family Guy
Always the dark flipside of The Simpsons, Family Guy goes in feet and fists first when it comes to cracking wise about Ireland. Sure, isn't idiot patriarch Peter Griffin of Irish descent himself? Memorable moments include a visit to the Museum of Irish Heritage in Rhode Island where Peter discovers that Ireland was a much more advanced civilisation prior to the invention of whiskey and a visit to the old sod where Peter searches for his biological father.
@CorrAlan2