The saying goes that revenge is a dish best served cold. Or in this case damp. It's in your bones right from the start of director Lance Daly's Black 47 - an Irish Western in all but name.
Australian actor James Frecheville plays Feeney, an Irish Ranger who deserts and returns home to Famine-stricken Connemara following his mother's death and brother's execution. 
Transforming into an almost supernatural force, Feeney draws up a hit-list of officialdom - and anyone else who gets in the way of his quest for justice.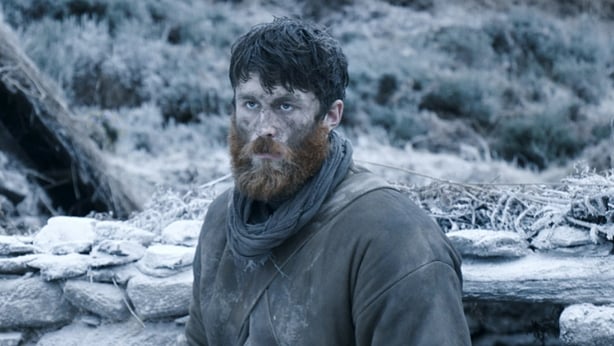 Dispatched on Feeney's trail is former comrade Hannah (Hugo Weaving, channelling Bill Sykes), a man whose only conviction appears to be that his day of reckoning awaits somewhere between The Pale and the Atlantic Coast. 
Black 47 feels like a chilblain-crammed shoot, but the suffering has delivered a film with grit by the quarryful. Like Feeney, this story takes no prisoners, with the narrative pitching two desperate men against each other for nothing more than another day's survival amidst all the devastation.
Frecheville speaks Irish throughout but never chews the scenes like a young fella with notions competing at a Feis. Instead, he observes one of the never-fail rules of acting: stay as quiet as you can, and let the camera read your mind. Weaving makes for an equally ferocious - and worn-out - adversary.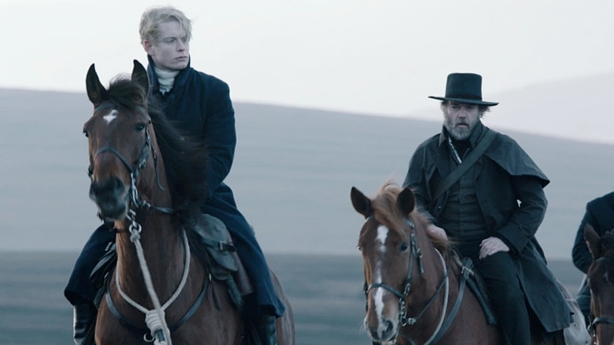 You can see the influence of the likes of The Wild Bunch and The Proposition on Daly's filmmaking. A dry mouth is a common occurrence for the viewer.
There should have been more action; Jim Broadbent as the landlord is somewhat underused and an anachronism near the end is annoying in the extreme, but Black 47 still deserves its spot among the memorable films of 2018. Hopefully Daly will inspire others to saddle up, and more importantly load up, in the future. 
It's not like there isn't plenty of ammunition.
We need your consent to load this YouTube contentWe use YouTube to manage extra content that can set cookies on your device and collect data about your activity. Please review their details and accept them to load the content.Manage Preferences