Bruce Springsteen is about to release a film of his latest album Western Stars. Half concert film, half confessional, it catches The Boss performing in a century-old barn on his New Jersey ranch. Alan Corr meets the film's director Thom Zimny in London
Thom Zimny and Bruce Springsteen go back, way back. The pair have been working together for the past 19 years and Zimny, who has also edited three seasons of The Wire and made documentaries on Elvis and Johnny Cash, recently won an Emmy for Springsteen on Broadway, a record of The Boss's epic run on the Great White Way.
He's also produced two feature-length documentaries chronicling key chapters in Springsteen's recording career, The Promise: The Making of Darkness on the Edge of Town and Wings for Wheels: The Making of Born to Run, for which he won a Grammy.
Alan Corr: Thom, You made the Emmy award-winning Springsteen on Broadway but what were the technical challenges of filming Bruce with a thirty-piece orchestra in his barn for Western Stars?
Thom Zimny: "The technical difficulties I had to deal with when making Western Stars was how was I going to film this orchestra in way that conveyed the visual language of the expansive sound coming from those strings and how do I get across the idea of Bruce reacting with this band that are not the E Street Band? How can I capture the beauty of the barn? The barn was where we shot this concert and the barn comes across as a character in the movie.
"One of the technical difficulties to figure out was how do I get cranes in there. It was a very limited space and also the big thing was how do I capture the songs on Western Stars, which sonically was a widescreen vista and colour palette in my mind. I know right away this was going to be very different from Springsteen on Broadway. We are not talking about a man on stage with a guitar. We're talking about a tiny, crowded stage with orchestra members and band members.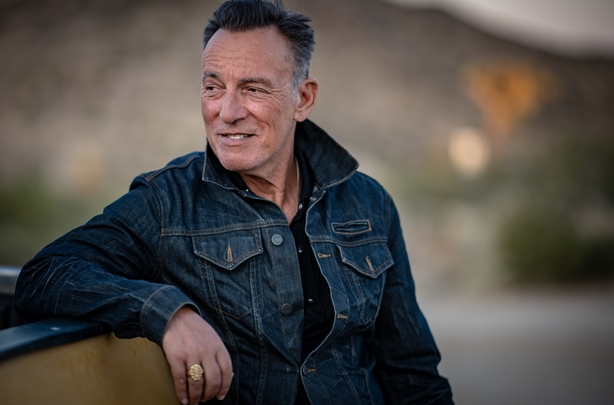 "I wanted it to feel intimate but not like a traditional rock concert so I shot like a film and looked at the lyrics to Bruce's songs as mini-scripts."
"When Bruce did the voiceovers for Western Stars I knew the fan side of me was getting something that I had not heard before."
This is being billed as Bruce's directorial debut. What was his actual input into the look and feel of the film?
"I knew this project was different as soon as we started. From the moment we walked into the barn and he started talking to me, just his tone of voice conveyed that this was collaboration but we never discussed it. There was never a sit-down meeting where we discussed whether he would be a director with me and the approach. It just happened organically and I knew right away on day one that this was a journey we were doing together because he was taking in a lot of the detail we experienced before from our other films and applying it to this new project.
"So he was approaching it like a director from the very beginning and we talked about cameras, composition, and he was in the room when we were editing. This was not a celebrity thing of putting his name in front of the director's credit and sharing it. He was in the trenches with me day by day going through footage and film colour correct and the grading and the mixing. He was next to me the whole time. He put in the hours to make a movie and I was thrilled that he had his name next to mine because this is our film."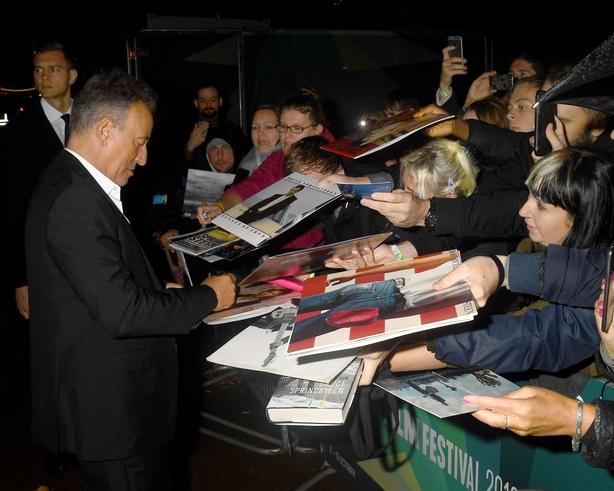 Western Stars is a great cinematic exercise in myth-making. Would you agree with that?
"I think the writing in the film reminds me of other projects we've worked on together. One was his book, Born to Run, and also Springsteen on Broadway. What comes across is the great Bruce thing can do is make you the viewer feel that you are relating to very personal thoughts from his world. So he gives you this opportunity to step in and enjoy not only the music but also have this moment of reflecting on your own life. I don't know what his mission is exactly but the filmmaker has to remain a bit of a fan and that helps maintain the balance for the film and when Bruce did the voiceovers for Western Stars I knew the fan side of me was getting something that I had not heard before. It was different from Broadway and it was different from the book and it was beyond just the 'making of'".
Read our review of Western Stars
Being a rock star also means you have to be an actor to be a certain extent but do you see Bruce as a good stage or screen actor?
"When we were filming the movie and Bruce was in different scenes he has the same intensity he brings to his music, which is a focus, a focus on details. Would Bruce ever be an actor? I don't know but what comes across on screen is honesty in his portrayal and it reminds me of the songwriting he does. He steps into the shoes of characters and with Western Stars, he was definitely stepping into the shoes of characters and taking on their psychic space. This is not only Bruce but this is about that aging B movie actor so he has this great balance of coming across on camera like an actor without it feeling like it's been acted out and that works great with the voiceovers and the themes behind Western Stars."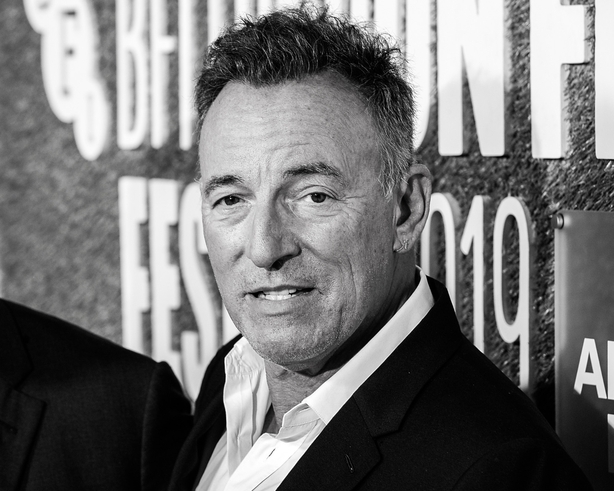 I know you and Bruce are both fans of The Last Waltz (who isn't?) but were there any other concert movies that you might have drawn influence from?
"The conversations in the editing room about films and concert films has been happening with Bruce for the last 20 years and we do talk about The Last Waltz but there are more obscure things like Bob Dylan's TV special Hard Rain and the beauty of that and it's raw camera work so Bruce can reference a TV show from the sixties for just a single shot. He knows the power of the camera and how to capture music but also how it can make music seem cold at times so he wants to capture the soul of the music. We go through a lot of history of both film and music on film and have conversations all the time."
You shot some of the most spectacular scenes in the movie in Joshua Tree National Park in California. It's an area already immortalised by U2. What was it like shooting there?
"During the editing of the film, we realised that Joshua Tree was giving us a lot of the emotion we were looking for. So going to the desert with Bruce and placing the camera down in that magical light, for me as a filmmaker it all came together. Looking through the lens and seeing his silhouette in the fading sun, I could hear the strains of Western Stars sonically, that landscape and the idea that the talks about in his lyrics and voiceover. It's a beautiful place, a magical place and I felt that Bruce really captured the qualities of it in his music but also we want to for a palette that was full of colour, those reds and oranges. These are all things we chased together."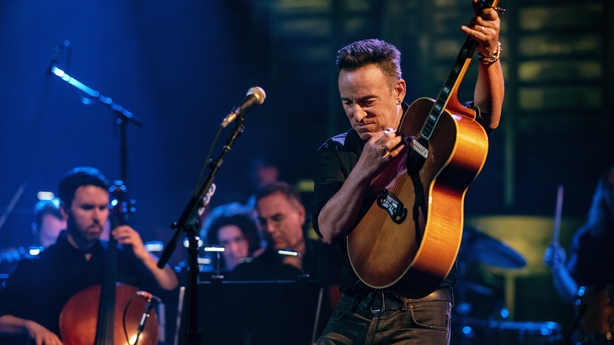 Is Bruce Springsteen the only rock star singer and performer who could get away with something like this?
"If I think about anyone else trying to do this, no one else comes to mind. I feel like Bruce and I in this film created a genre that's just not very clear. It's not a concert film, it's not a documentary. It's been described as a tone poem, so having all those different genres together and the intimacy behind the songs, it creates something that's really different. We really didn't set out to do that but it evolved into that space. All the genres are so mixed together I don't know the exact stylistic name for it at this point. I hope people like it."
Alan Corr @CorrAlan2
Western Stars is released in Irish cinemas for one night only, on Monday, October 28. Western Stars - Songs from the Film is released on October 25
More music news, reviews and interviews here