The man from Freehold New Jersey plays at being a philosophical cowboy in a concert movie with a difference
Given that being a proper rock star is all about acting, Bruce Springsteen hams it up something rotten in this beautifully-constructed monument to myth-making by director and long-time Boss collaborator Thom Zimny.
It's a concert movie with a difference. Having decided not to tour his recent and rather good album Western Stars, Bruce and Zimny assembled a thirty-piece orchestra and set up in a century-old barn on Springsteen's New Jersey farm and filmed the Boss as he played all 13 songs from the album, along with one well chosen cover version.
We need your consent to load this YouTube contentWe use YouTube to manage extra content that can set cookies on your device and collect data about your activity. Please review their details and accept them to load the content.Manage Preferences
Here is Bruce, in basic tailoring of black shirt, black jeans and black cowboy boots, singing in front of an invited audience of friends and what look like record company suits, as they sip brandy in the intimate surrounds of that beautiful barn. Soft lights glow (cinematographer Joe DeSalvo deserves a doff of a Stetson), and you can almost hear the horses below as they move about in their stables. A spiritual quality pervades everything.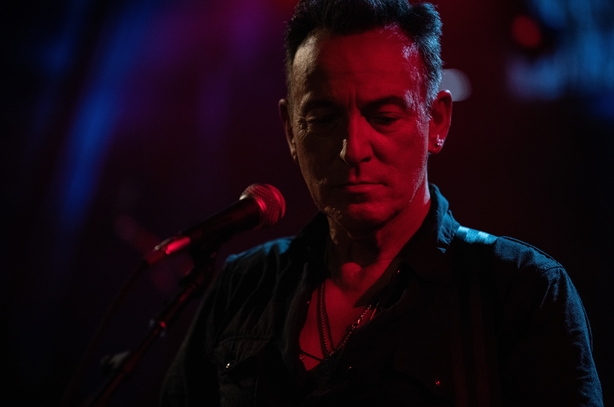 He may be accompanied by a thirty-piece orchestra, brass and backing singers included, but Bruce's oak-aged voice and stocky figure is always the centre of attention as the cameras circle and swoop to the orchestration and yearning southern Californian moods and sounds of those stately Western Stars songs.
Zimny, who won an Emmy earlier this year for his Springsteen on Broadway film, keeps it simple. Shot in a burnished, almost holy light, Bruce - with wife Patti Scialfa by his side - delivers heartfelt and moving renditions of the songs in a basic setting that oozes history.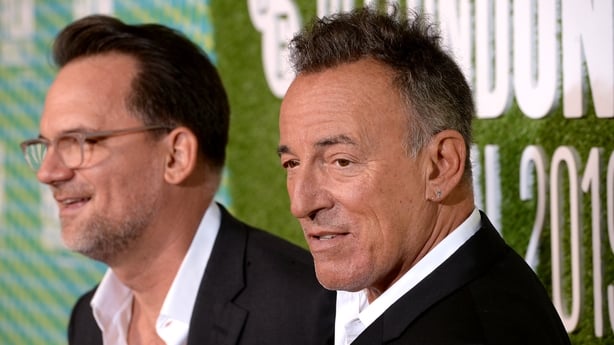 Western Stars is somewhat of a concept album that reflects Bruce's ripe old age of 70 as he sings about Hollywood bit players and stuntmen still surviving in a vastly changed world. Bruce is a storyteller but most of his songs are also biographical and on Western Stars he examines his thirty-year marriage to Scialfa and his own emotional shortcomings.
In between songs, Zimny has shot short sequences on Bruce's land or in Joshua Tree in California in which the Boss - in a gravely and wise voice - ruminates on life, love, men, women, horses and cars. "My 19th album and I'm still writing about cars - or the people in them."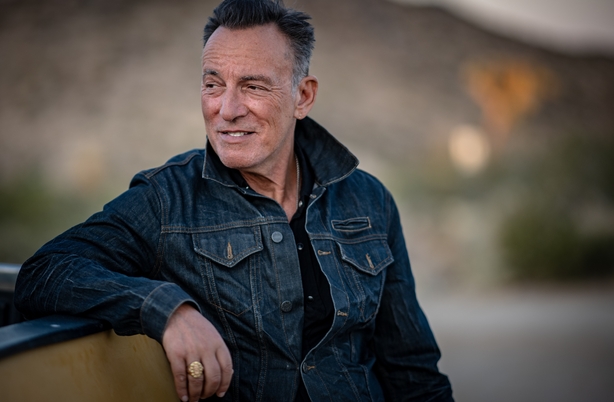 He goes all Steinbeck as he dwells on the hurts he's visited on the ones he loves most ("I've spent 35 years trying to let go of the destructive parts of my character. And I still have days when I struggle with it.") and these interval montages serve as a filmic extension to Springsteen's acclaimed autobiography Born to Run. We see footage from Springsteen's own archive, including film from his childhood, his teenage years, and home movies - including his honeymoon with Patti, which seems to have taken place in a log cabin in Yosemite.
Whether you buy into the Springsteen myth or not, this is a beautifully made film about an artist going through a late period purple patch. Wonder at the sheer maleness of it all and listen to those humble confessionals. Only Bruce Springsteen could get away with it.  
Alan Corr @CorrAlan2
Western Stars is released in Irish cinemas for one night only, on Monday October 28. Western Stars - Songs from the Film is released on October 25