A passionate fan of the Boss, RTÉ's David McCullagh assesses the autobiography of Bruce Springsteen, 'the skinny beach bum from the least fashionable part of the least fashionable State in the Union'.
June 1st, 1985: bathed in sunshine, a massive crowd fills the natural amphitheatre in front of Slane Castle, raucously welcoming the biggest rock band in the world; it will go down as one of the gigs of the decade; everybody is having a great time. Except the man at centre stage.
For as Bruce Springsteen relates in his autobiography, Born to Run - published today across the globe - he was completely freaked by the size of the crowd, by its boisterousness, by its drunkenness. "I thought somebody was going to get killed and it'd be my fault," he recalls. Moreover, he was so furious that during the intermission he wanted to call off the rest of the tour. Luckily his manager, Jon Landau, persuaded him to wait before making such a huge – and expensive – decision. The tour continued, no-one got killed, Springsteen ascended to the top of the mid-eighties rock firmament.
It wasn't just safety fears that were nagging at Bruce, he was also unnerved by the success he had achieved. He had wanted it all, now he had it, and wasn't sure he liked it. This doubt and second guessing are at the core of Springsteen's character, to the frequent despair of his management. However, it is an essential part of what he is, and part of how a skinny beach bum from the least fashionable part of the least fashionable State in the Union ended up on that stage in the first place.
Partly through talent, of course, partly through luck; partly through the efforts of his managers. But mainly through drive, determination, and an obsessive need to work harder, play longer, be better than anyone else.
Born to Run is particularly good on the dysfunctional childhood which formed his character. He and his parents lived with his paternal grandparents, still grieving the death decades before of their daughter. For his grandmother in particular, the baby Bruce was a replacement, "lord, king and the messiah all rolled into one." He could do no wrong in their eyes and was set no limits. This was not a healthy position for any child, and not a good preparation for his strict Catholic school where the young Springsteen constantly found himself on the wrong side of authority.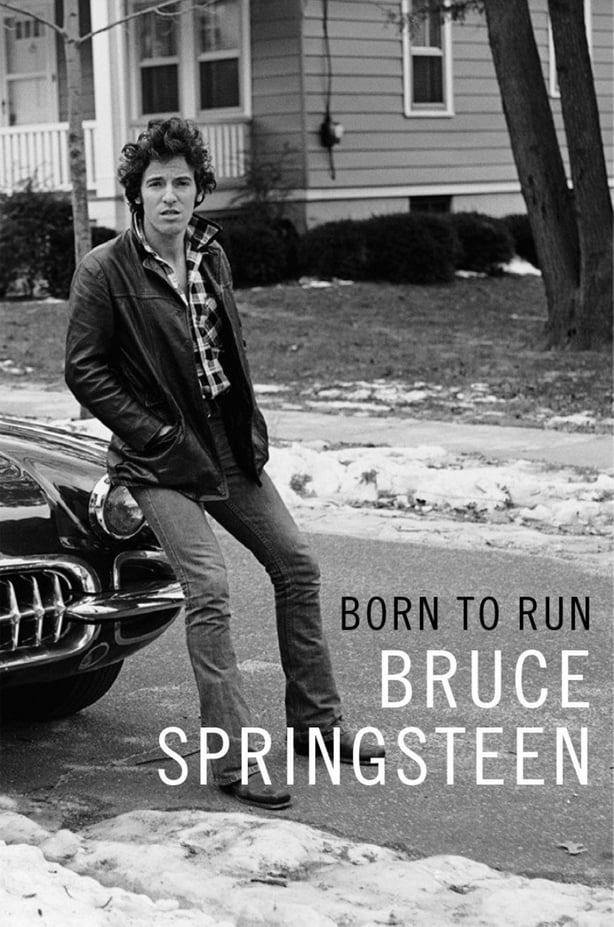 Problems at home multiplied too, thanks to his tempestuous relationship with his father, Douglas, whose paranoid schizophrenia was at this stage undiagnosed. From his mother's Italian side of the family came great joy. From the Irish side, his father's side, came the reverse. "I don't know where it started, but a serious strain of mental illness drifts through us…" Springsteen himself is not immune, and he writes movingly – and terrifyingly – of his own battles with depression, of the crushing low in 1982 which sent him to therapy for the first time, of the unexplained depths he plumbed in the last few years until medication rescued him.
Those three decades or so of therapy are clearly evident in parts of the book, particularly where Springsteen accepts blame for some of the personal destruction his illness has helped to cause, particularly the failure of his first marriage to actress Julianne Phillips. He gives full credit to Patti Scialfa, his second wife, for the support which has helped him deal with his illness. By his own reckoning, Scialfa has also helped him avoid many of the mistakes of his own upbringing in the rearing of their three children.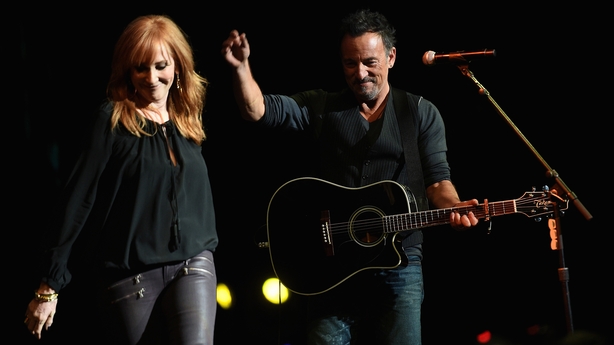 Bruce performing with wife Patti Scialfa
While there is serious purpose here in confronting these issues, there is also, just as at a Springsteen concert, plenty of light relief too - his famously erratic original drummer, Vinnie "Mad Dog" Lopez starting a fight as they played in a bar during the Moon Landings; a Mafia threat to break their fingers if they didn't play a nightclub gig; Bruce and sidekick Steven Van Zandt getting kicked out of Disneyland for wearing bandanas; the "sartorial horror" of the E Street Band during the Born in the USA tour.
Given how many favourite authors I would not want to hear sing, it is a pleasure to find that Springsteen writes so well. His depictions of his childhood are vivid. He tells stories against himself with engaging self-deprecation, and some scenes are described with a real emotional punch, such as the passage concerning discovery that Patti was pregnant with their first child. Likewise, the fumbling, monosyllabic reconciliation with his father and also his account of the death of his close friend and sax-player Clarence Clemons.
With Born to Run he has made peace with much of his past, and he recognises that while he did his best to escape the bonds of family and hometown, he could never get away from the people and places who made him what he is. That is, as he immodestly, but correctly states, "one of the best in the world at what I did". As one of those in the crowd in Slane in 1985, I can only be grateful for that.
Born to Run is published by Simon & Schuster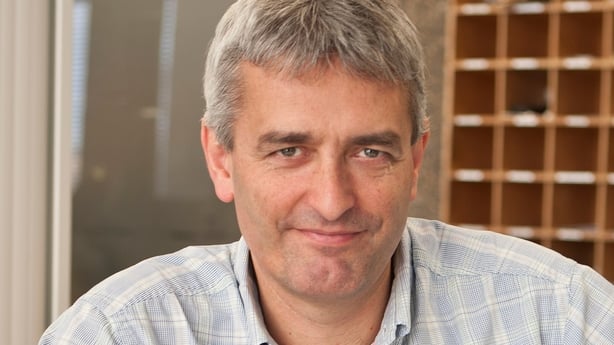 David McCullagh