EastEnders actress Lacey Turner has welcomed her first child, a baby girl, with her husband Matt Kay.
The soap star gave birth to their daughter late last week, her agent confirmed.
No further details have been announced and Turner has not yet addressed the news on social media.
The 31-year-old star, who plays Stacey Slater in the BBC soap, revealed her joy at becoming pregnant after suffering two miscarriages in an interview with OK! magazine in February.
In March, Turner appeared on This Morning where she opened up about the past heartache she and Kay experienced and how she blamed herself for the loss.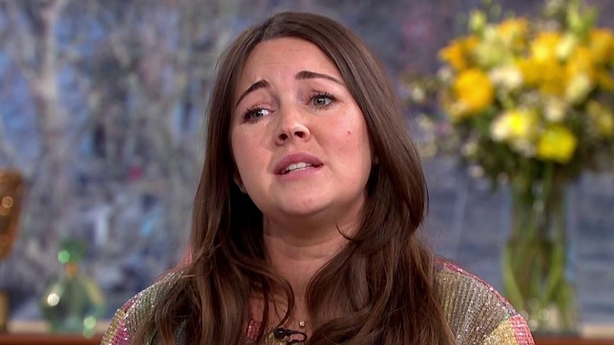 She said: "We've been together half our lives. You think, 'I'll get married at 20-something, then I'll have a baby, two years later I'll have another baby'. Then you get there and think it doesn't work like that for everybody.
"We couldn't believe it - we got a positive pregnancy test. You think of names, then we got to seven weeks and we sadly lost it. It was heartbreaking, my whole world crumbled. I couldn't understand it. I didn't know anybody who had been through anything like this.
"It's a really confusing time, I thought, 'What did I do?' You sort of think, 'Was my steak not cooked properly? Did I lift the box?' You drive yourself insane about all these things you might have done."
She revealed that they lost a baby on their second attempt too and said they were "frustrated" when doctors told them that it was "normal".
Turner and her husband met as teenagers and married in Ibiza in September 2017.
If you have been affected by issues raised in this article, please see: www.rte.ie/helplines.