EastEnders star Lacey Turner - known to millions as Stacey Slater on the BBC soap - has confirmed the happy news that she is expecting and is due to give birth in July.
In an interview in the new issue of OK! magazine, Turner says that she and husband Matt Kay have "dreamed of having a family for so long".
"I can't wait to nurture our baby," said the 30-year-old star.
Turner suffered two miscarriages in the past and discussed the heartbreak in the interview.
"When you've lost babies all you care about is the heartbeat - we've had about 12 scans," she said.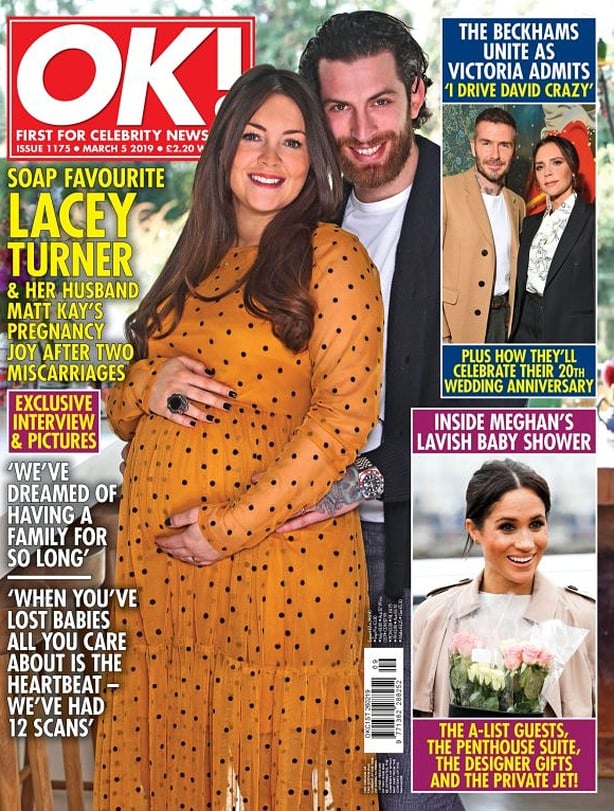 "It felt like my whole world had fallen to pieces and there's nothing you can do apart from try and put it back together.
"I blamed myself thinking that I'd done something wrong. I'd think, 'Why me? What did I do?' But, of course, I hadn't done anything wrong - it's all down to chromosomes and luck, really."
"Speaking to other people about it helped me," Turner added. "Women shouldn't feel ashamed to talk about it as it happens to so many women."
If you have been affected by issues raised in this article, please see: www.rte.ie/helplines.