Actress Lacey Turner has spoken about suffering two miscarriages in the past, saying she hopes her story can help other people who are going through the same trauma.
The EastEnders star, who recently shared the happy news that she is expecting in July, appeared on This Morning on Wednesday (March 13) where she opened up about the past heartache she and her husband Matt Kay experienced and how she blamed herself for the loss.
She said: "We've been together half our lives. You think, 'I'll get married at 20-something, then I'll have a baby, two years later I'll have another baby'. Then you get there and think it doesn't work like that for everybody.
"We couldn't believe it - we got a positive pregnancy test. You think of names, then we got to seven weeks and we sadly lost it. It was heartbreaking, my whole world crumbled. I couldn't understand it. I didn't know anybody who had been through anything like this.
"It's a really confusing time, I thought, 'What did I do?' You sort of think, 'Was my steak not cooked properly? Did I lift the box?' You drive yourself insane about all these things you might have done."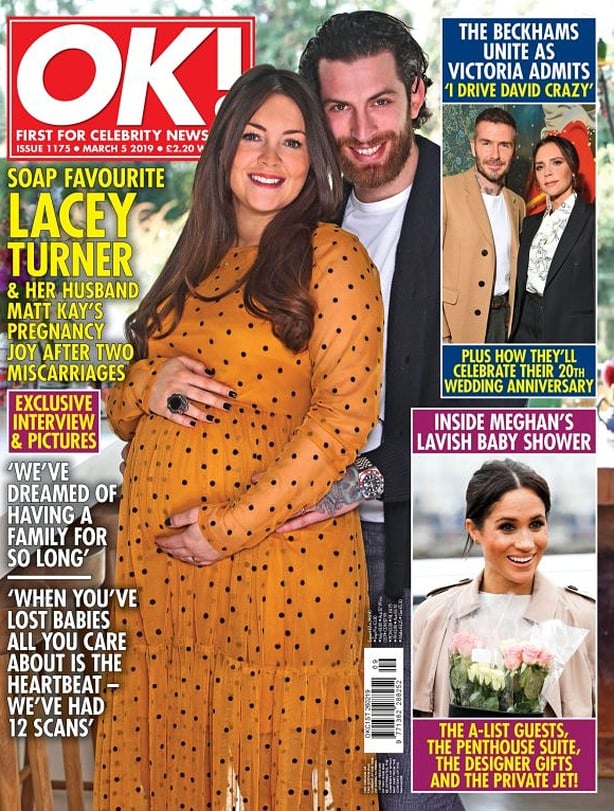 The 30-year-old soap star revealed that they lost a baby on their second attempt too and said they were "frustrated" when doctors told them that it was "normal".
Turner said she was more cautious when she became pregnant for a third time.
"I said, 'Oh don't get excited' and then I ignored it until I was about ten weeks. Then I thought, 'Maybe this will work'," she explained.
"My family would say it's ok, but I would say to my mum don't talk about it. It wasn't until I got to 20 weeks I thought, 'Oh!'"
Revealing why she chose to speak publicly about her miscarriages, Turner said: "I thought if Matt and I shared our story we would be able to help another couple.
"We have been overwhelmed by the messages and people coming out and saying, 'I have been through the same thing'."
If you have been affected by issues raised in this story, please visit: www.rte.ie/helplines.