Irish writer and director Alexandra McGuinness has said she was "thrilled" to work with Josh Hartnett on her new film She's Missing.
The atmospheric drama also stars Australian actress Lucy Fry (Bright, Wolf Creek) as Heidi, a young woman who goes in search of her best friend Jane, played by Mexican actress Eiza González (Baby Driver, Alita: Battle Angel).
During the Virgin Media Dublin International Film Festival, where She's Missing had its world premiere, McGuinness told RTÉ Entertainment that she had a "dream cast" for the film and explained how Hartnett came on board the project in a key role.
She said: "Josh came to the project through one of our producers Anne O'Malley who had worked with him on Penny Dreadful. It was really up in the air until about a week before we shot with him whether he was actually going to show up!
"He brings the weight of I suppose a certain amount of fame and charisma and what he's done which imbues the role with this kind of weight. He's a brilliant actor and we were thrilled to have him as part of the project."
Watch our interview with Alexandra McGuinness and Lucy Fry below.
We need your consent to load this rte-player contentWe use rte-player to manage extra content that can set cookies on your device and collect data about your activity. Please review their details and accept them to load the content.Manage Preferences
Actress Lucy Fry said of working alongside the acclaimed actor: "He was fantastic and I think it's true that he has this charisma and energy and presence that the role that he plays as the cult leader, that it's quite magnetic and he plays it in a way that's quite hypnotizing.
"It really allowed the whole environment to feel true to how all these people in this cult could be led by someone and be following him and believing everything that he says."
McGuinness added: "It's really interesting the way his career has gone from being this heartthrob and now he's mainly doing smaller independent films. I'm interested to see what he does next."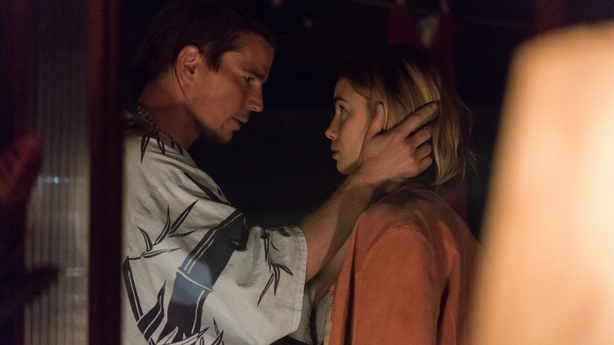 26-year-old actress Fry also praised her co-star González, saying: "She's incredible. She has so much energy and every scene she was 100% there.
"Her character's very fiery and it was great because Heidi is more the water that would mould around her, so it was important that she would have that intensity and passion and flair that Heidi could follow and be entranced by. It was easy to play that with Eiza."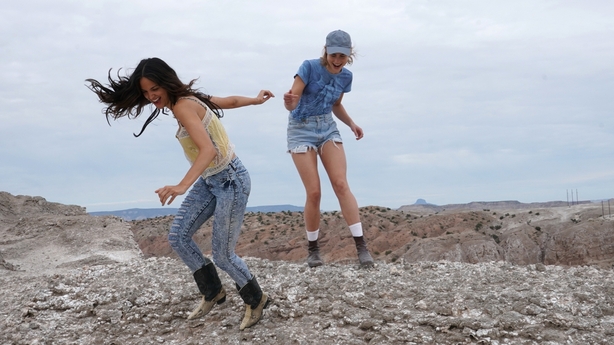 McGuinness, who grew up in Wicklow, brought an outsider's perspective to the drama, which is set in a small town in the desert in America and filmed in New Mexico.
The idea for the film came about when she did a road trip from Texas to California in the summer of 2013.
She said: "When I moved to America I visited this town that had all these missing posters in it and there was one girl in particular whose story I did some research on. Her mother was still looking for her and she was missing for 12 years. It was a tragic story that was the start of it.
"I really wanted to tell at the heart of that a story about a friendship between these two girls because I think it's a friendship that people can recognise. Certainly I recognise aspects of it in my teens or early twenties where it's the biggest thing in your live and you're kind of obsessed with each other and you have to either when you're growing up, change that friendship into something else or sometimes it doesn't work out."
Fry said McGuinness's perspective as someone that's not American was key.
"Looking at it from that lens was interesting, that's kind of an outsiders look in, which you can look at things that people that live there would be afraid to look at", she said.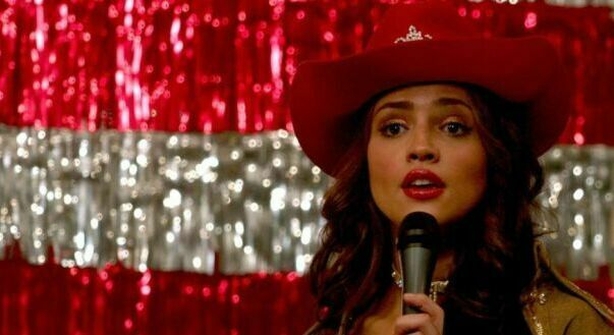 The Australian star enthused about working with McGuinness behind the lens, saying "it was amazing".

"It was the first time that I had the chance to work with a female director", she said. "That was wonderful in itself. I loved the way that Alex is so open and very receptive. Working with Alex we really got to really build the scenes and understand things in a way that was very gentle and allowed it to unfold with subtlety and understanding that wasn't pushing anything to occur but allowing this eerie place, and the moments to be as strange as they really felt.
"In a way it let me become Heidi. I felt with this character I really stayed in her through the shoot because it was every day for long hours and everything."
McGuinness interjected: "It kind of feels like I'm only meeting Lucy for the first time now after the movie! You weren't like a method nightmare, you were just in your little bubble but I didn't even realise it now until after the movie.
"We had dinner after we finishing shooting and I was like 'Lucy's different to Heidi!'"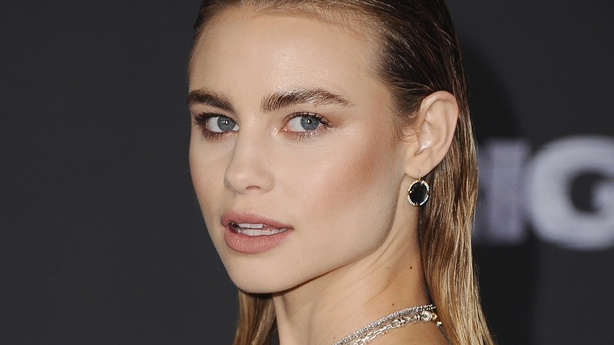 McGuinness said she was "really excited" to premiere the film in Dublin as "this is my hometown and to have this be the first audience that sees the movie is wonderful".
The filmmaker is six months pregnant with her first child and quipped "that's my next project". She said she is next working on a film about James Joyce's daughter Lucia Joyce in 2020.
Fry has just finished shooting a a TV show in New York called the Godfather of Harlem in which she plays an Italian gangster in the 60s. "It's a little different [to She's Missing]", she said with a laugh.