Robert Rodriguez's latest venture into comic book territory has plenty of heavy metal crunch but lacks humanity
Rosa Salazar plays Alita, a half-destroyed cyborg unearthed from a rubbish dump and turned into the "most dangerous weapon ever" in Robert Rodriguez's uneven and overlong comic book adaptation.
We need your consent to load this YouTube contentWe use YouTube to manage extra content that can set cookies on your device and collect data about your activity. Please review their details and accept them to load the content.Manage Preferences
Like a Manga version of Fritz Lang's Maschinenmensch crossbred with a Disney princess, Alita chops and hews her way through Iron City in the year 2563, while also finding time for a dopey teen romance with a local boy and a Pinocchio/Geppetto relationship with her father figure and saviour - cybersurgeon Dr. Dyson Ido, a reliable but bored looking Christoph Waltz.
Mega producer James Cameron has had his sights on adapting this Manga comic book by Yukito Kishiro for decades but a little thing called Avatar and its planned sequels got in the way. However, Cameron's megalomania is all over Alita, from the total reliance on CGI, to the clunky dialogue, to the clichéd characters.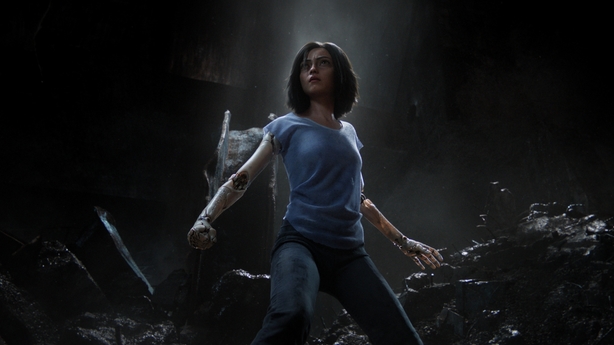 Salazar, rendered completely in CG animation with photo-realistic eyes the size of dinner plates, is the best thing here as the elfin orphan droid who gradually remembers who she is as she battles the hulking cyborgs and human hybrids of Iron City - a kind of steam punk shanty town left over from a great interplanetary war - and scales the leagues in the full body contact sport of Motorball, a non too subtle rehash of Rollerball.
Rodriguez's latest venture into comic book territory has plenty of heavy metal crunch. The Desperado, Once Upon a Time in Mexico, and Sin City director handles the whole thing with sledgehammer subtlety and it's clear that he is most at home in the tightly choreographed fight scenes and not the quieter moments when Alita's character is "fleshed out".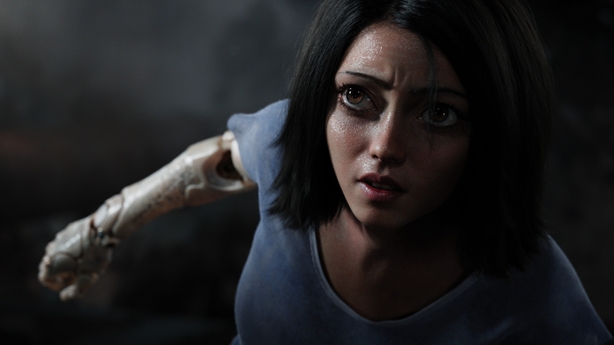 Down among the sleazy emo, rocker and punk aesthetic, questions are posed about man versus machine and what it means to be human, but Rodriguez's usually darkly humorous pulp style is undone by the PG-13 rating. The hardware is impressive but Alita lacks humanity.
Alan Corr @CorrAlan2