Keira Knightley has spoken about starring alongside rising Kerry actor and singer Jessie Buckley in an upcoming film, saying she "loved working with her".
They have worked together on the upcoming comedy-drama Misbehaviour, due for release in 2020, and Knightley spoke highly of the experience.
"She's great, I love Jessie," Knightley told RTÉ Entertainment while promoting her new film The Aftermath. 
"It was really fun. Misbehaviour is about the 1970s Miss World competition where the Women's Liberation protested the competition and actually managed to stop the show, so we play two of the women's libbers.
"She was fabulous, I loved working with her."
Buckley, who earned acclaim for her role in Beast in 2018 and was one of the BAFTA Rising Star nominees this year, looks certain to cement her leading star status with the release of Wild Rose on April 12, in which she plays a Glaswegian country musician who has her heart set on making it big in Nashville.
Knightley said that while she hasn't seen the uniquely uplifting film, she has heard good things.
"I haven't seen it yet, no. I can't wait, I heard she's amazing," she said. 
"We share an agent so I know a lot of people who absolutely adore Jessie. I have to say I'm one of them and I can't wait to see Wild Rose."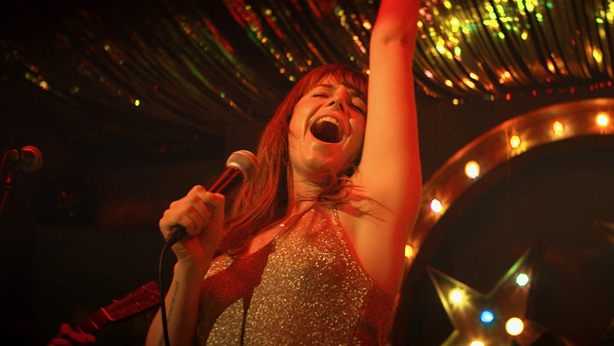 Misbehaviour was directed by the BAFTA-winning Philippa Lowthorpe, and Knightley said she would jump at the chance to work with her again.
"Philippa directed Three Girls; it's one of the best pieces of television I've seen in a really long time. They won lots of BAFTAs for it.
"I felt really lucky to be working with a director that I just think is so unbelievably talented and such an unbelievably nice woman as well. So I definitely would love to work with Philippa again. I've told her already I'm like, 'Whenever you need me just call because I'm there'."
When asked if she would like to work more in television, Knightley replied: "I think everybody is. I think that's where drama is going, and I think it's very exciting because it's that longform storytelling and now you know that people will sit there and are very happy to consume six hours, twelve hours of story. I think that's very exciting for everybody that works in the industry.
"You can really explore a subject matter, you can really explore a character. So I'm sure I will do one at some point."
The Aftermath is out in cinemas now.
We need your consent to load this YouTube contentWe use YouTube to manage extra content that can set cookies on your device and collect data about your activity. Please review their details and accept them to load the content.Manage Preferences