The Writers Guild of America has shocked film aficionados with Best Original Screen Play award going to Eighth Grade a film about a teenager about to start secondary school. TV show winners included an episode of Homeland and The Marvellous Mrs Maisel for best comedy series.
Eighth Grade was in the same category as Roma, Vice, Green Book and A Quiet Place. The plot follows the life and struggles of an eighth-grader, played by Elsie Fisher, during her last week of classes before graduating to high school. She struggles with social anxiety but produces vlogs giving life advice.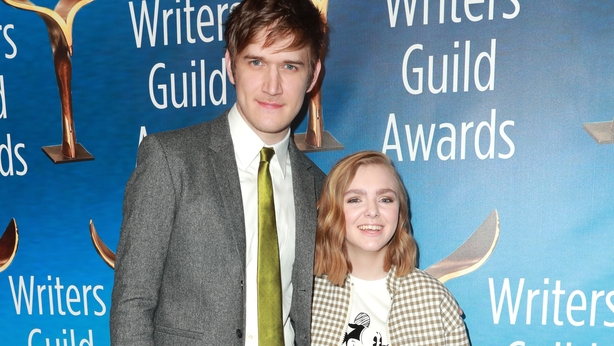 Writer Bo Burnham said: "This all belongs to Elsie Fisher who performed the script. No one would care about the script if she hadn't done it. I joined the guild when I was 18 and my mother did the paperwork, so thank you for that - and my father who did nothing."
This film is not out in Ireland until the end of April.
There was no controversy over who the host would be for these awards. 
Chelsea Peretti kept everyone in the audience on their toes and praying that they would not get a mention with her irreverent close-to-the-bone jokes.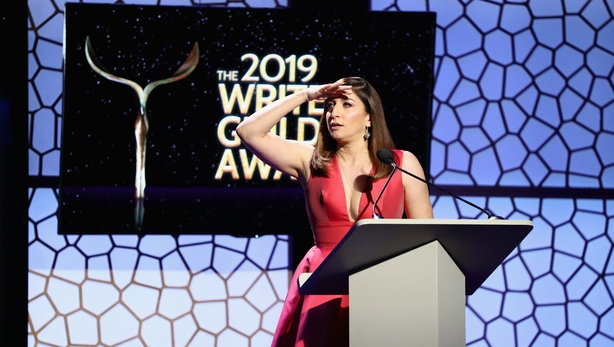 She warned the audience winners making long-winded speeches would be dragged off stage by FBI agents spying on a "room full of liberals."
Peretti also took aim at Bradley Cooper, poking fun at the director for his comments about dreaming of A Star Is Born before filming it.
She said that Writers Guild of Awards have: "all the glitz and glamour of the Oscars without the pressure of public interest."
"I've been going to so many Hollywood parties, it's refreshing to just look out and remember what regular people look like," Peretti quipped. 
Other awards included the Paul Selvin Award, which a writer "whose script best embodies the spirit of the constitutional and civil rights and liberties which are indispensable to the survival of free writers everywhere".
This award went to Adam McKay took to the stage and called for people to remember the victims of the Iraq War. He said while making Vice, he felt a "responsibility every day" to tell the story of former US vice president Dick Cheney.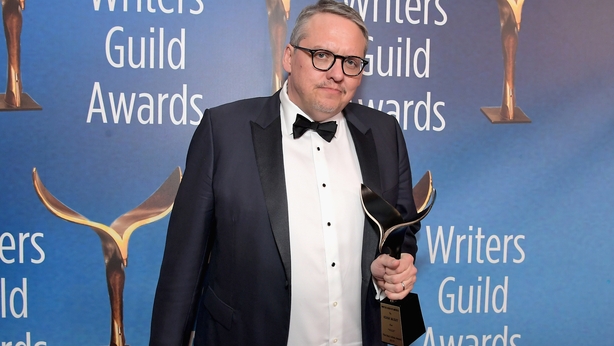 Cheney was a key figure in the US's foreign policy in the wake of 9/11. McKay said the victims of the Iraq war need to be remembered and warned against forgetting about the George Bush presidency to focus on "what an orange goon Trump is".
In the television categories, The Marvellous Mrs Maisel won outstanding comedy series and best episodic drama went to Homeland for the episode Paean To The People.
Best animation went to The Simpsons.
There is an award for outstanding achievement in TV writing called The Paddy Chayefsky Laurel Award this went to Jenji Kohan, for her work on shows including Weeds, Orange Is The New Black and Glow.