The Crown star Olivia Colman has told RTÉ Entertainment that her new film The Favourite will wrong-foot audiences in how they feel about her character, the deeply troubled Queen Anne.
The Oscar-tipped film reunites Colman with her Lobster director Yorgos Lanthimos and co-star Rachel Weisz for a tale of duplicity and desire in the 18th-century court of the British Queen.
Weisz's Lady Sarah is running the show for Queen Anne - until her riches-to-rags cousin Abigail (Emma Stone) appears with some ideas of her own and Lady Sarah must fight to ensure she remains the Queen's favourite. 
Colman told RTÉ Entertainment she had the time of her life with the role.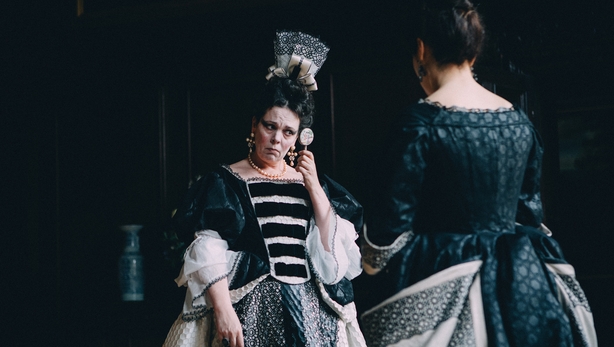 "For me playing different things is the joy, and so in this character I got to play sort of almost every human emotion," she said. "So much fun to play - and with very little work on my part because it was all written so beautifully."
Describing Queen Anne, she added: "I think she's just sort of a tragic person. I sort of imagined that she was under-confident; she felt ill-equipped in almost every situation and plagued with ill health her whole life and was unsure whether anyone genuinely loved her..."
Colman teased that the film would be a "discussion piece" for audiences after they learned the whole of Queen Anne's story.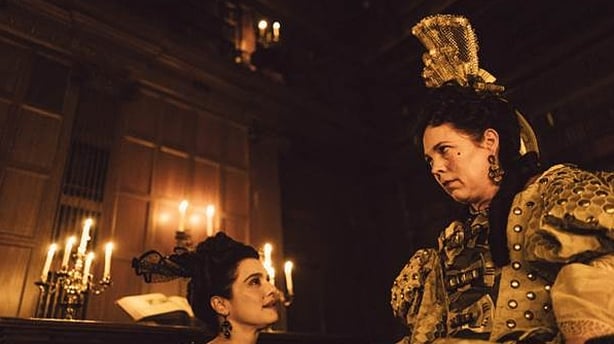 "Each one [character] has such a journey that sort of goes to an opposite place. And you think one thing and then Yorgos makes you change your mind. That's part of the fun, isn't it?
"When you come out, if you've seen it with a friend, you go, 'Oh, really? I didn't think that!' And amongst the three of us as well - everyone felt very much that they were the good one!"
The Favourite, which is in cinemas now, has received five nominations for this weekend's Golden Globe Awards in the US, with Colman, Weisz and Stone all on the acting shortlists.
Dublin company Element Pictures is among the producers of the film, which is also nominated for Best Picture - Musical or Comedy.