Christmas wouldn't be the same without a good movie binge in the company of a selection box. Here's our our pick of the best movies to watch over the festive break.
Monday December 24 (Christmas Eve)
Sing Street, 10.20pm RTÉ 2
After the joys of Once and Begin Again, writer-director John Carney completes a heartstring hat-trick with Sing Street, a truly touching tribute to teenhood and that time when you didn't know what you didn't know. 
Behind the laughs and brilliant soundtrack Sing Street has stuff to say about family dysfunction, dreams gathering dust and how some things have changed for the better here.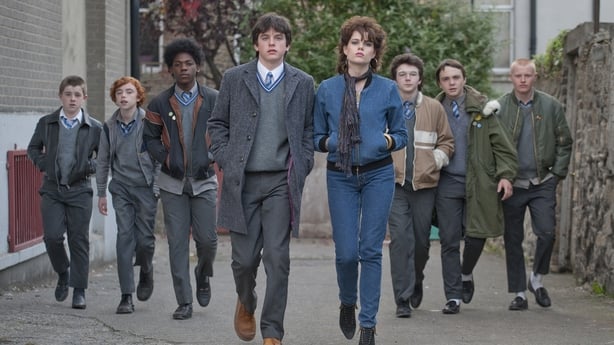 Peter Rabbit, 6.15pm Sky Cinema Premiere
The real magic here is the remarkable job done in terms of the CGI. It's ridiculously good. At this point, you don't even notice the blend of animation and real-lifers. It's seamless.
The film whizzes by and if you know anyone under the age of seven, they're going to lap this up. It's pretty good fare for the over-sevens too, but only if you come to the cinema with an open heart, and let Domhnall Gleeson and Rose Byrne's double act ultimately charm you into submission.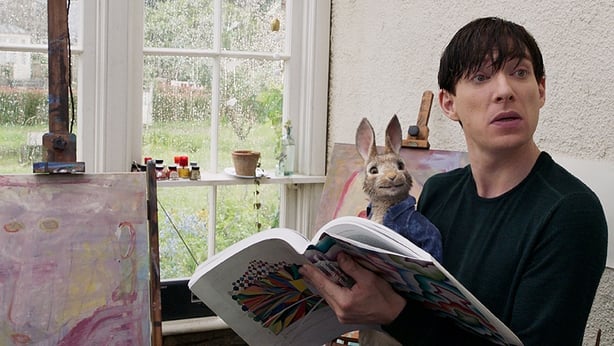 Tuesday December 25 (Christmas Day)
The Jungle Book, 3.10pm BBC One/4.30pm RTÉ One
You may have thought that a new version of the Disney classic The Jungle Book sounded like, if you'll pardon the pun, a giant banana skin.
Well, the only slip here would be in not seeing director Jon Favreau's film because he proves that there's plenty of room in the jungle - and hearts - for the 1967 happy-clappy animated classic and his darker tale too.
Don't worry, the tunes make an appearance, but the movie is so strong that it didn't need them.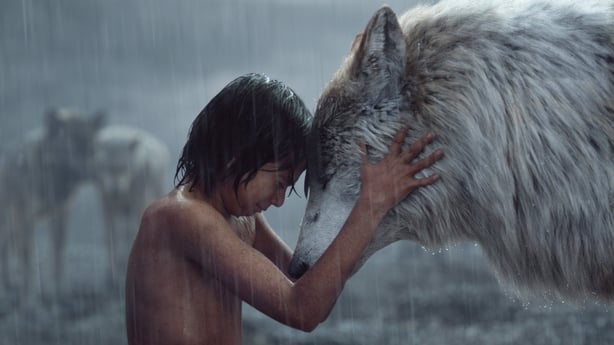 The Greatest Showman, 6.45pm Sky One
The Greatest Showman is pure entertainment and just the film we need right now in this crazy world. Hugh Jackman stars as PT Barnum, an ambitious chap not afraid to embellish, who goes from the proverbial rags to riches, basically inventing showbusiness along the way. 
Rattling along, there's hardly a pause for breath as the songbook floats and stings over the film's 105 minutes.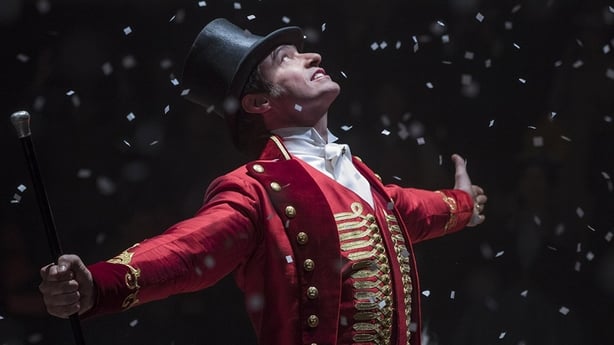 Star Wars: The Force Awakens, 6.50pm RTÉ One
JJ Abrams artfully brings together the old and the new is his brilliant Star Wars reboot and while it often seems like one long homage, The Force Awakens remains true to the spirit of the original. It's all here - the look, the action, and the humour.
The story centres on Daisy Ridley as a hard ass scavenger called Rey and John Boyega as a disillusioned stormtrooper who is given the name Finn.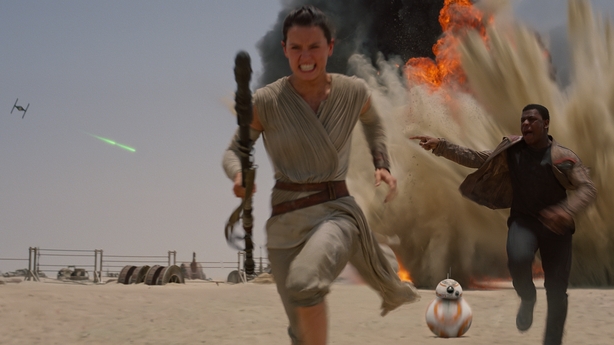 Skyfall 7.45pm RTÉ 2
This is possibly Daniel Craig's best Bond outing and has plenty of moments of breath-holding brilliance that will keep you on the edge of your seats throughout. Definitely one to set a reminder for.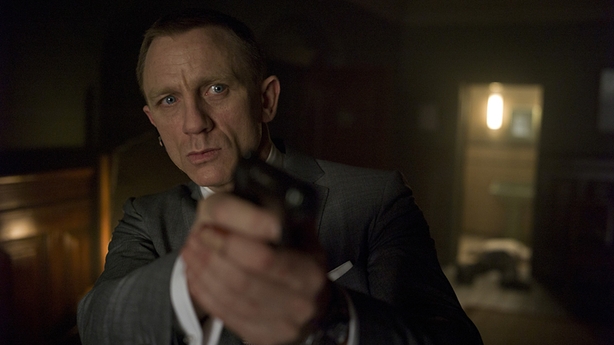 Avengers: Infinity War, 8.00pm Sky Cinema Premiere
This is a jaw-dropping game-changer in the world of Marvel. There's even plenty for those feeling a little bit (or even a lot) jaded with the seemingly endless supply of superhero movies.
Without giving too much away, Avengers: Infinity War basically takes The Empire Strikes Back model and chucks it out the window. This is pretty much as dark as Marvel gets.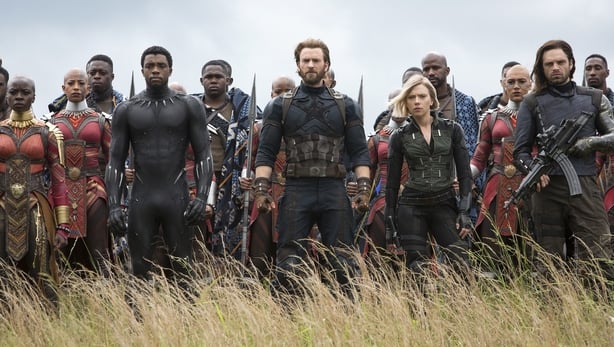 Deadpool, 11.00pm RTÉ 2
Deadpool's solo big-screen outing was a long time coming but it was well and truly worth the wait.
Ryan Reynolds is on fire as the mutant mercenary and the script's no-holds-barred approach to violence and delicious pop culture references, including an epic gag about Liam Neeson in Taken, gives the comic book franchise a new lease of life. 
Deadpool is the kind of movie that will just get more marvellous each time it is viewed.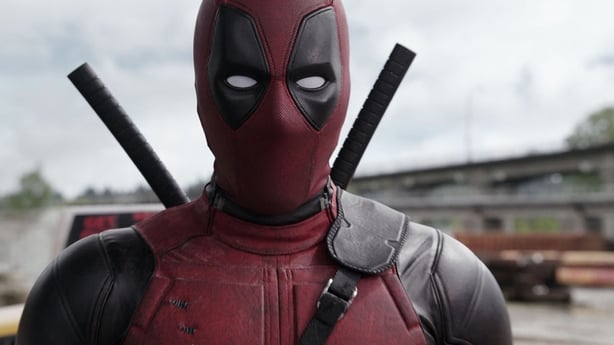 Wednesday December 26 (St Stephen's Day)
Saving Mr Banks, 2.30pm BBC Two
Outwardly, Saving Mr Banks tells the magical tale of a singing nanny with a flying umbrella who likes to eat spoonfuls of sugar. But when you read between the lines, this movie bookmarks pages of darkness and heartache in a story that has been longing to be told.
The movie details how Walt Disney (Tom Hanks) attempts to charm author PL Travers (Emma Thompson) into signing over the rights to her precious Mary Poppins character.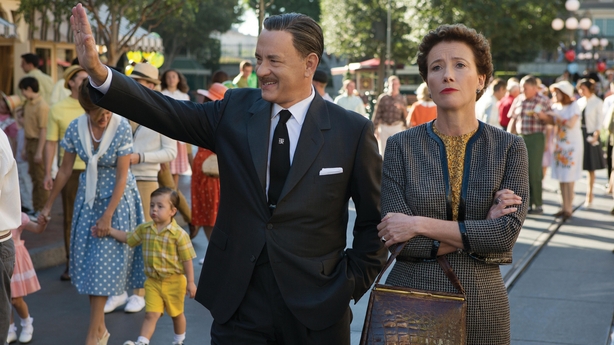 Cinderella, 3.55pm RTÉ One
Packed with even more charm, heart and fairy dust than Disney's 1951 animated outing, this live-action flick gives viewers an insight into the mind of Cinderella (Lily James) and those around her.
Reworking an animated film into a lavish live-action version was never going to be an easy task - but director Kenenth Branagh proves that the risk was worth taking. From the sumptuous visuals to the stunning production design and costumes, the movie is a feast.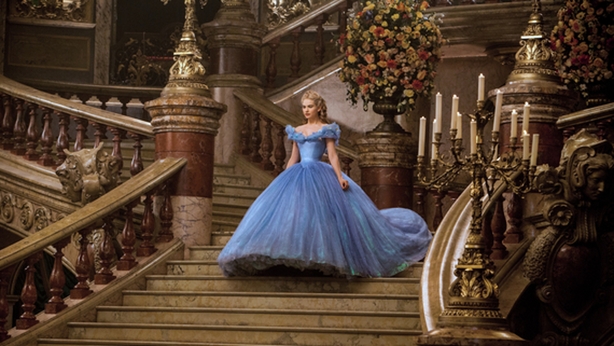 Ant-Man, 9.35pm RTÉ2
More caper than cape and super-heist than superhero, Ant-Man is fast and funny, with the quirkiness of Edgar Wright and co-writer Joe Cornish's script setting this apart from other Marvel movies.
Paul Rudd's Ant-Man talks about calling The Avengers, but there's no need for them.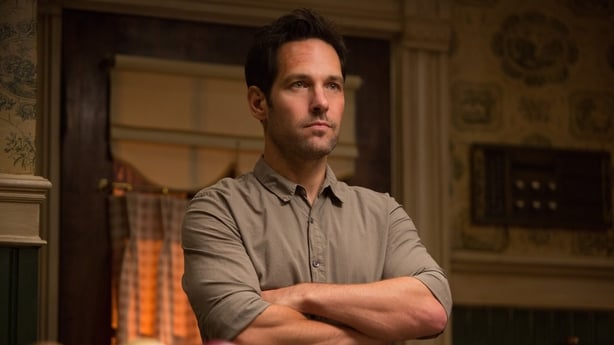 Ready Player One, 9.50pm Sky Cinema Premiere
Ready Player One sees director Steven Spielberg having the most fun in decades. For anyone for whom the cinema, arcade and record shop were the centre of the known universe, this will be a hold-your-breath race from one pop culture treasure to the next. 
Spielberg has assembled a great cast and as tribute to the vitality of youth, the power of the individual and the importance of shared experience, this film takes some beating.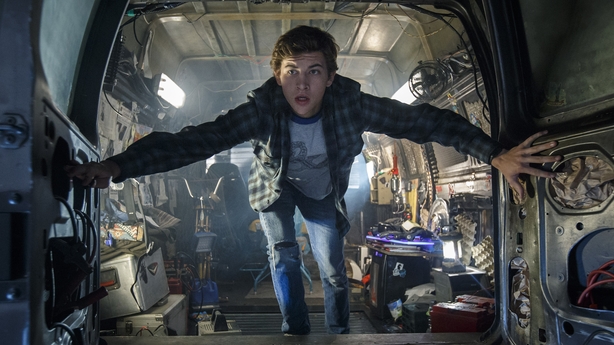 Thursday December 27
Anthropoid, 9.30pm RTÉ One
Cillian Murphy and Jamie Dornan star in this historical thriller which recreates the 1941 conspiracy to assassinate Nazi officer Reinhard Heydrich.
Anthropoid is a compelling story, well told, with solid performances.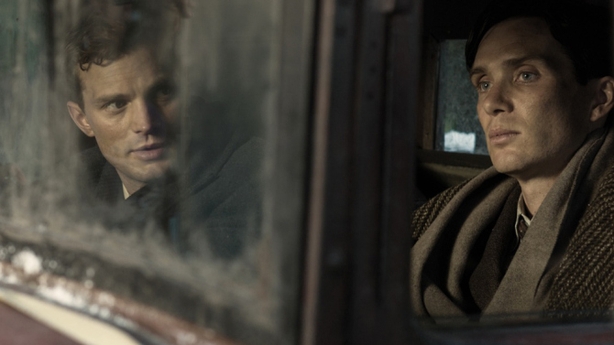 Argo, 10.30pm RTÉ 2
Ben Affleck's ambitious historical drama Argo tells the remarkable and long-classified true story of events during the Iran hostage crisis of 1979. 
It is, essentially, three films in one - a political nail-biter, a Hollywood satire and a race against time - and Affleck shows the extent of his behind-the-lens mastery by locking the three together into a gritty-yet-graceful whole with a powerful modern-day resonance.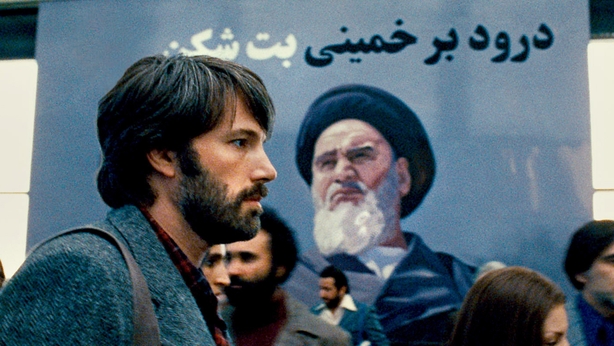 Les Misérables, midnight, Channel 4
Even if you are stringent musical-hater and wouldn't watch a song-filled film for all the tea in China, you need to put aside everything you know or believe about musicals, because Les Misérables is different. 
It is much more than a musical. It is an epic blockbuster that grabs your heart, pulls it out of your chest and dangles it on its strings right from its breathtaking opening scene, and holds onto it, beating and pulsating, until the very last note is sung.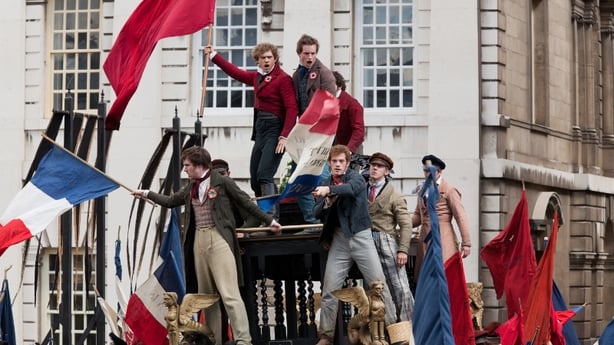 Saturday December 29
The BFG, 6.30pm RTÉ One
Reuniting Steven Spielberg with his Bridge of Spies Oscar winner Mark Rylance, this decades-in-the-works adaptation of Roald Dahl's heroic hand-me-down is very sweet, a bit scary and a feast for the eyes.
For all the ante-upping use of live-action and CGI here, The BFG is a decidedly old school treat.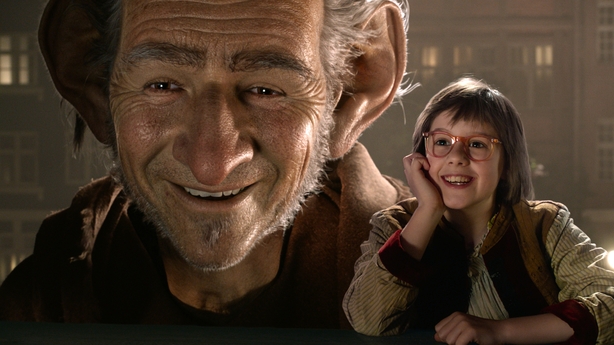 Philomena, 9.00pm BBC Two
When Steve Coogan first read about Irish mother Philomena Lee's search for the son she was pressurised into giving up for adoption, he was brought to tears.
He was so moved that he secured the rights to the book, The Lost Child of Philomena Lee, co-wrote the screenplay with his producer partner Jeff Pope, and cast himself as the former BBC journalist who penned the book, Martin Sixsmith.
While this true story is heartbreaking, it is also heart-warming.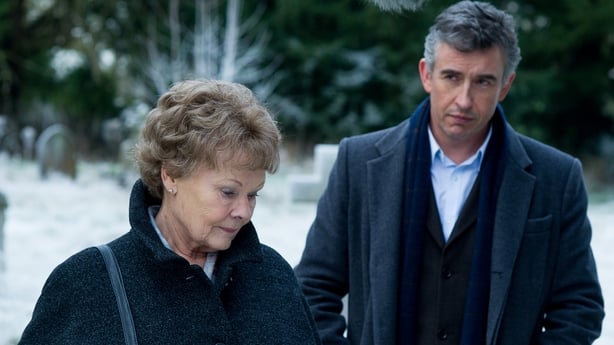 Sunday, December 30
Paddington, 5.40pm Channel 4
It seemed like a nigh-on-impossible task to do justice to one of the world's most iconic bears, the institution that is Paddington, by adapting Michael Bond's splendid creation for the big screen - but they have.
It seems that this same magic, which has been sprinkled throughout millions of unforgettable bedtime readings between mums, dads and children everywhere, has jumped from page to big screen.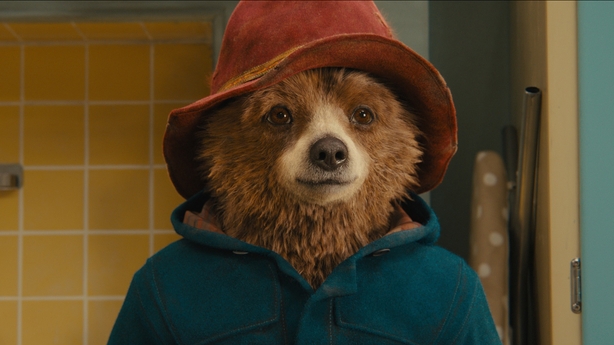 In the Heart of the Sea 9.30pm RTÉ 2
In the Heart of the Sea is based on Nathaniel Philbrick's 2000 non-fiction book of the same name, about the sinking of the American whaling ship Essex in 1820, a tale that inspired Herman Melville to write Moby-Dick.
The special effects are truly spectacular, while the latter crew's ordeal in the sea is torturously realistic, making this a hugely enjoyable, epic adventure.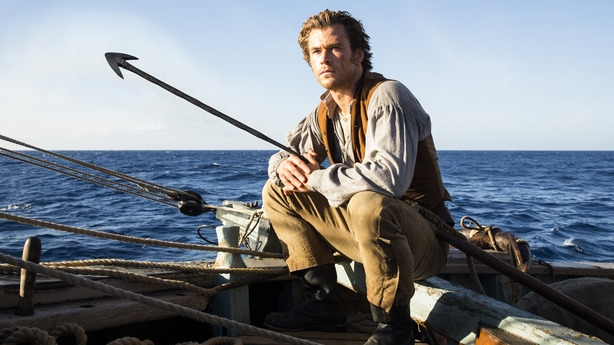 Monday, December 31 (New Year's Eve)
Goodfellas, 12.30am RTÉ One
Martin Scorsese's classic gangster epic is often cited as one of the best movies ever made, and for good reason. It tells the story of notorious mobster Henry Hill (Ray Liotta), charting his rise and fall over the course of decades.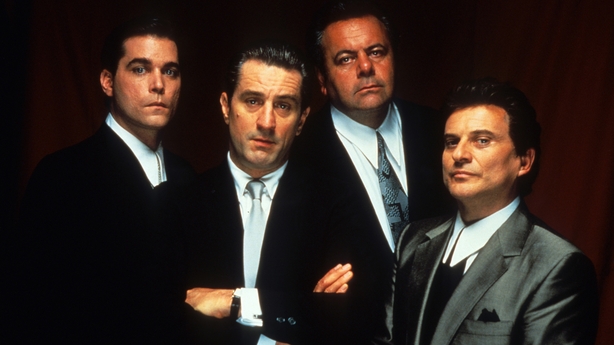 Tuesday, January 1 (New Year's Day)
Inside Out, 5.00pm BBC One
This glorious, life-affirming Disney-Pixar creation is a spectacular watch.
There have always been relationship lessons and real world wisdom nuggets galore for grown-ups in Pixar movies, but Up! director Pete Docter and his team have outdone themselves with Inside Out.
There's so much going on here that one watch now won't be enough.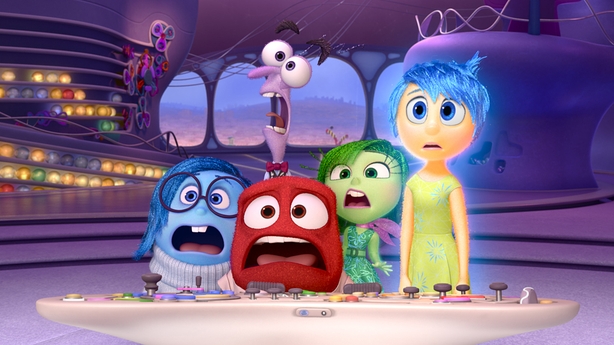 Edge of Tomorrow, 10.00pm Virgin Media One
Edge of Tomorrow reads like Groundhog Day with robots and aliens, but thankfully it is so much more than that.
Stellar performances from Tom Cruise and Emily Blunt, some great action sequences and an edge of humour, make it everything you could want from a big-screen blockbuster.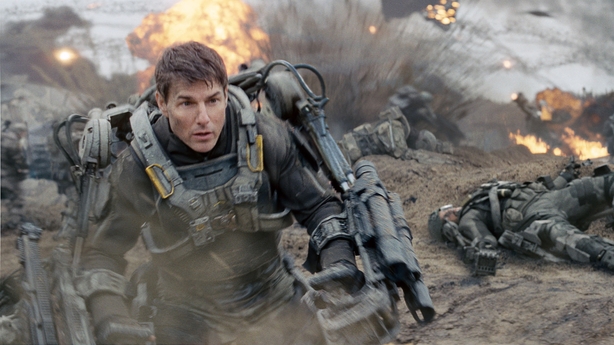 Wednesday, January 2
The Princess Bride, 1.35pm RTÉ 2
This cult classic never fails to entertain. Filled with hilariously quotable lines, The Princess Bride is smart, funny and brilliantly tongue-in-cheek.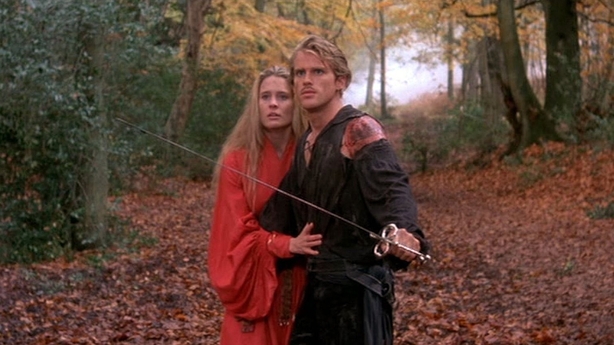 Friday January 4
Creed, 9.35pm RTÉ One
Creed is a special film that pound for pound competes with the best heartstring-pulling of Rocky Balboa's 40-year screen odyssey but, crucially, looks to what's ahead in a very exciting way.
As the name implies, the gloves are passed on to a new generation here, with Stallone taking on a very different role. You need to take a ringside seat.