The unpredictable katana-swinging mercenary and his twisted sense of humour are back. Prepare for the doors to get blown off your local theatre.
Deadpool's solo big-screen outing has been a long time coming and after a decade of waiting to see what 'The Merc With a Mouth' has to offer, fans can rest assured that it was worth the wait.
Wade Wilson disappointed comic book fans around the globe when he briefly appeared in X-Men Origins: Wolverine (2009) and failed to live up to source material - his motor-mouth was surgically sealed and he managed to acquire new and bizarre abilities along the way.
His cameo in Wolverine was a tip of the hat to the fans and a way to test the waters to see if Reynolds' take on Marvel Comics' most unconventional anti-hero could have an audience of its own - but the combination of his extreme bad luck with comic book adaptations (Blade: Trinity, R.I.P.D. and Green Lantern) and Zombieland writers Rhett Reese and Paul Wernick's attempt to push the boundaries with their R-rated script [16s in Ireland] set off alarm bells for 20th Century Fox. There was also the teeny tiny issue of the movie having no director attached to the project.
It may or may not have been a clever marketing plan but either way, the leaked test footage in 2014 sent the internet into a frenzy and forced Fox to re-evaluate the film's potential, with Reynolds telling TEN it was "an act of God".
So was the eleven-year wait worth it? Let's just say Deadpool is tastier than a Chimichanga!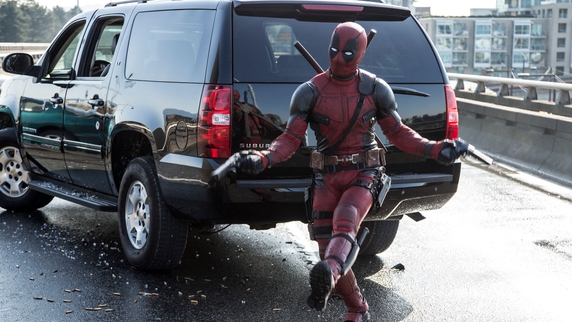 This time around, the hyper-violent katana-swinging mercenary and his trademark one-liners come back to smash the fourth wall with an unholy bang.
Reynolds is on fire (literally) and kills it as the mutant mercenary with a face that only a mother could love, and has no plans to let the nefarious Ajax (played brilliantly by Ed Skrein) forget about his Weapon X makeover (the same military program responsible for Wolverine's metal claws and skeleton).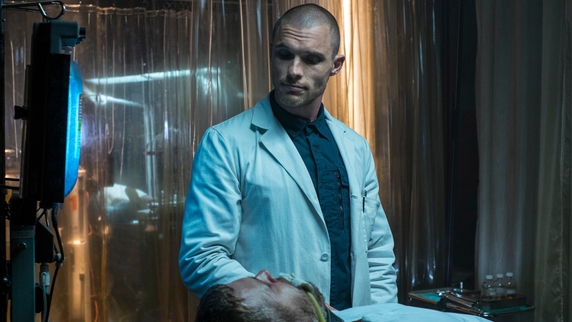 Ed Skrein is on track to become the next Jason Statham
Silicon Valley star T.J. Miller's stand-up comedy background comes to good use as Weasel, Deadpool's friend and information broker. When he first sees his buddy's disfigured face he freely describes it as "an avocado that had sex with an older avocado".
MMA star Gina Corano adds a nice dollop of attitude to her role as Angel Dust while stuntman Andre Tricoteux (the guy with metal skin in the X-Men movies) steals (no pun intended) the show - most notably in a scene where he is munching on cereal in the back of a taxi.
First-time director Tim Miller (a VFX artist who has worked on films like X-Men and X2) delivers when it comes to sleek action-packed and CGI-drenched sequences. He also utilised the small budget, of reportedly around $50 million compared with Ant-Man's $130 million, very well. The skill and flair he brought to the beautifully shot The Girl With The Dragon Tattoo trickles throughout the movie.
The script's no-holds-barred approach to violence and delicious pop culture references, including an epic gag about Liam Neeson in Taken, gives the comic book franchise a new lease of life.
Deadpool is the kind of movie that will just get more marvellous each time it is viewed.
*Make sure you stay for the credits*
Laura Delaney