Westlife fans have been whipped into a frenzy by a report claiming a reunion is "definitely happening".
The Irish Sun has quoted a source as saying the band will be getting back together, but without original member Brian McFadden.
The source told the newspaper: "It's signed, sealed and delivered and it's definitely happening - and it absolutely does not include Brian McFadden.
"The other guys have been lined up to return to the studio and record some new songs and tour dates have even been organised, so it's definitely going ahead this time. There's been a lot of speculation, but this time it's a done deal and contracts have been signed."
The reunion would mean the four-piece playing their first dates since their farewell shows in Croke Park in 2012 and their first new album since 2010's Gravity.
The newspaper also reports that the group have snubbed former mentor Simon Cowell by signing with Universal for the reunion.
A source said of that decision: "Simon wanted a Westlife reunion but only with something extra to bring fans back.
"That meant Brian and his unpredictability. It would give the Westlife reunion the tension it needs."
However, the band allegedly decided to reactive the group without McFadden.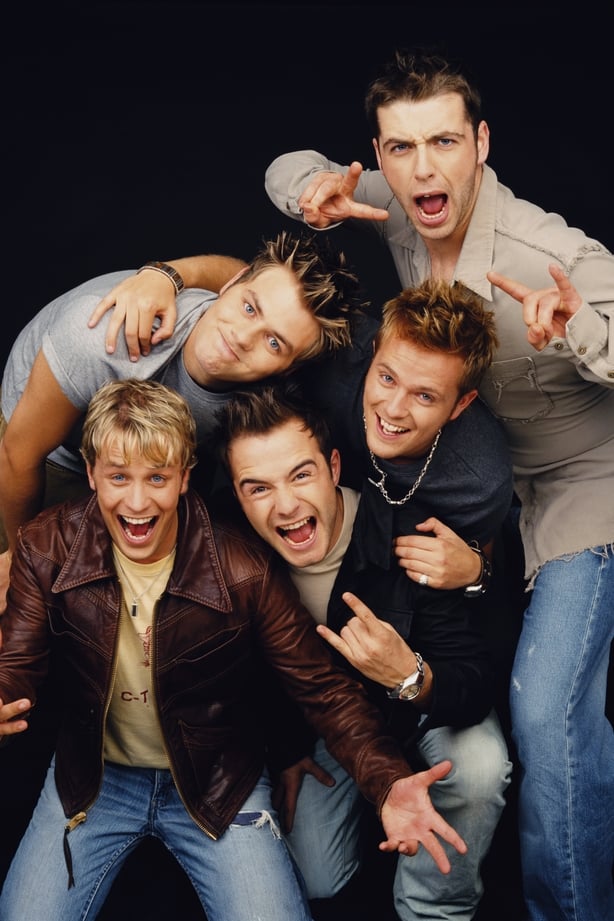 Although confirmation of the news has not yet been forthcoming and the four lads have been keeping schtum, the report has fired up their fanbase.
getting off work and trying to catch up on all the Westlife tweets 😂 Just tell us yes or no guys, WE'RE FREAKING OUT OVER HERE! 😉😂 #Westlife #WestlifeReunion 😉 @ShaneFilan @NickyByrne @KianEganWL @MarkusFeehily @westlifemusic pic.twitter.com/Uy9ygwW8Sj

— Maria (@Maria__S__) September 23, 2018
@MarkusFeehily @ShaneFilan @NickyByrne @KianEganWL PLEASE SAY THE RUMOURS ARE TRUE THIS TIME #westlife #praying

— carole scott (@cazkarllukeleon) September 23, 2018
I really should be sleeping right now but I cant afford to miss the confirmation or any official announcements regarding this rumors 😑 #Westlife #WestlifeReunion

— westlifefan.ph (@WestlifefanP) September 23, 2018
Really hope and pray the rumours are true and #Westlife do get back together 🙏🏼🙏🏼🙏🏼

— Sarah (@sarahjayne_xxo) September 23, 2018
If #westlife are getting back together, I think I might cry out of pure happiness @the_morrighan_ hope you have your voice ready.......I've been waiting for this do 6 years

— lorna brown (@Ms_lorna_brown) September 23, 2018
Just waiting for @NickyByrne @ShaneFilan @MarkusFeehily @KianEganWL to confirm these rumours are true or not but this will be me if they're true 😱😱😱😱😭😭😭😭😆😆😆😆 #Westlife #WestlifeReunion pic.twitter.com/XGvDXn3FEB

— ✨ Jess ✨ (@Its__JessXx) September 23, 2018
I might actually have a meltdown if this is true though. Like imagine. Imagine Westlife being back. The four of them on one stage. Oh my God. #Westlife #WestlifeReunion pic.twitter.com/eA9FF1fiyM

— Hema Malik (@Hema_ByrnesArmy) September 23, 2018
I swear I believe these rumours more and more now. I used to shrug them off before but now I'm like BUT WHAT IF IT'S TRUE THO, CAN SOMEONE LET ME KNOW, THNX #Westlife #WestlifeReunion pic.twitter.com/pwJ8clylSV

— Hema Malik (@Hema_ByrnesArmy) September 23, 2018
I've just read that Westlife are getting back together and my whole week/year/life has been made 💃🏼

— Leanne (@Leanneeeee_x) September 23, 2018
The fangirl is me is buzzing about these reunion rumours, the adult in me is screaming "But I have no time or money!!" 🙈🙈😱😂 Oh the struggle! #westlife #WestlifeReunion

— E. (@Eves_x) September 23, 2018
Westlife announced they were splitting "amicably" in 2011 after 14 years and 26 top ten hits.
Since they parted ways, Shane Filan has released three solo albums, Nicky Byrne has presented a show on 2fm and co-hosted Dancing With the Stars, Kian Egan has appeared as a judge on The Voice of Ireland and Mark Feehily has released two solo albums.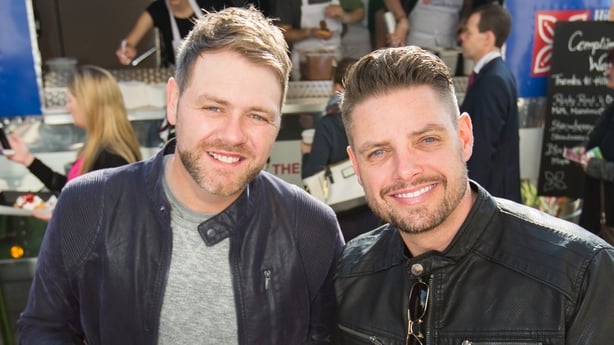 Meanwhile, former member Brian McFadden has been touring with Boyzone star Keith Duffy as Boyzlife, a mash-up between the two boybands.
Take a trip down memory lane with some photos of Westlife over the years here.