As we're heading into the final week of Dancing with the Stars (sob!) we've rounded up the best, and some of the most shocking, moments from this season's show, from contestants that were gone too soon, to unforgettable twirls around the dancefloor.
Maia Dunphy and Robert Rowinski - gone too soon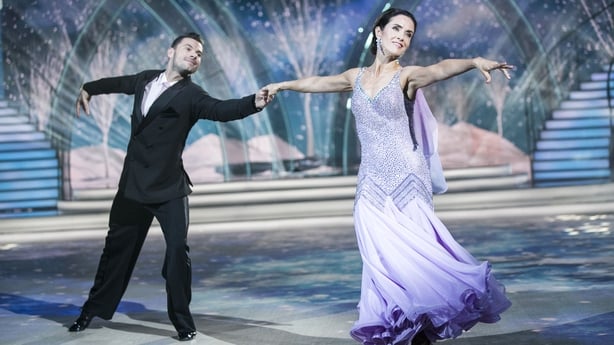 From her old school, elegant waltz in week three to her steamy tango in week five, Maia seemed to be able to handle anything and was visibly improving with each episode. Despite her dramatic leaps forward in style and technique, the TV star was sent home in week five. She wasn't afraid to voice her disappointment at being eliminated, saying she "wasn't ready to go". We would have liked to have seen her continue in the competition.
19 points for Maia's & Robert's steamy tango! #DWTSIrl pic.twitter.com/hjDoYm74hj

— RTE One (@RTEOne) February 4, 2018
Alannah Beirne - a born natural on the dancefloor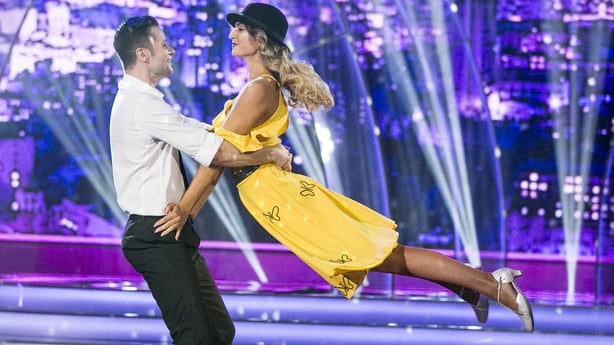 Another competitor who we'd have liked to see make it further in the competition was model Alannah Beirne. She twirled off the dancefloor in week nine but she was probably one of the most natural dancers out of the bunch this season. The Britain's Next Top Model finalist was a joy to behold all season, we particularly loved her and Vitali's American Smooth to City of Stars from La La Land. Pure romance!
"You are wonderful on the floor", @AlannahBeirne & Vitali! #DWTSIrl pic.twitter.com/nnyaUC09Lk

— RTE One (@RTEOne) January 28, 2018
Anna Geary
Camogie player Anna Geary has been one of the most consistently excellent performers all season. Her and Kai Widdrington's epic Charleston in week seven earned them a perfect score for good reason, it absolutely blew everyone's socks off! We can't wait to see what they have in store for the grand final. It's sure to be exciting.
'Show of the night!' the judges go wild for @AnnaGCork & @Kaiwidd's charleston! #DWTSIrl pic.twitter.com/IaEz0BpOrQ

— RTE One (@RTEOne) February 18, 2018

Bernard O'Shea brought the entertainment factor
Bernard O'Shea brought us so much joy during his stint on DWTS. The Breakfast Republic star said he had a "genuine fear" of dancing before the competition started and it certainly pushed him out of his comfort zone.
The self-deprecating TV and radio star kept audiences laughing throughout his time on the competition with his witty one-liners, comical facial expressions and amusing costumes. Let's not forget his guyliner look during week four's Movie Night special, something we never thought we'd see him rocking.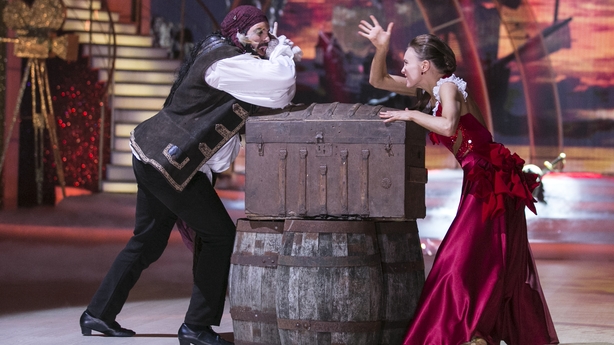 Bernard made history for all the wrong reasons early in the competition when he scored the lowest score in the show's history, a measly two from Brian Redmond for a tango, but he took it in his stride.
Oh Oh! We are loving @boshea5's Tango! pic.twitter.com/gPh8omVFZY

— RTE One (@RTEOne) January 7, 2018
The following week, the 2fm presenter performed a salsa with Valeria and proved he had it in him to impress the judges, and of course viewers around the country. He improved his score massively on the previous week (up to 17 from 10), but apart from that, his moves suggested he had more talent on the dancefloor that he gave himself credit for. Fair play Bernard! Did he deserve an award for most improved? Or at least dad dancing champ of Ireland?
She's up! Well done @boshea5 & Valeria! #DWTSIrl pic.twitter.com/Z8wBT3fmQO

— RTE One (@RTEOne) January 21, 2018
Let the Marty Party never end
Ah Marty Morrissey. The Marty Party kicked off in week one and we never wanted it to end. The sports broadcaster had the audience on his side from the get-go. While he might not have had the most flair for dancing, he certainly gave it socks and made great improvements week on week.
We're hoping he got to keep his Godfather of Dance cape. Legend!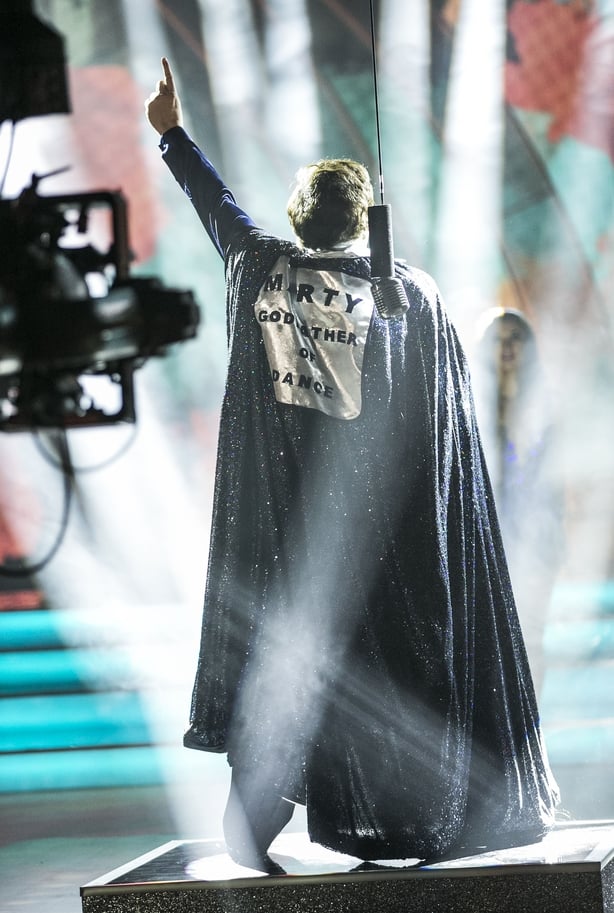 Deirdre O'Kane
Actress and comedian Deirdre O'Kane has worked tirelessly all season to earn a place in Sunday's grand final and she more than deserves it. Her acting skills have proved to be indispensable on the dancefloor and have given her an edge on other contestants.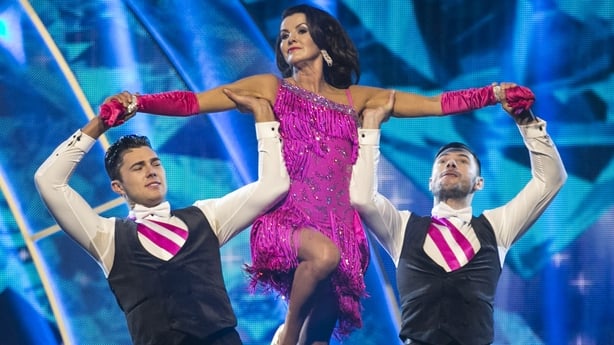 We were particularly enamored with her and John Nolan's high-octane Charleston to Sparkling Diamonds from Moulin Rouge. She looked in her element!
Jake "The Snake Hips" Carter - Ireland's new favourite Carter bro?!
If you didn't know country crooner Nathan Carter had a talented little brother, well you do now. 19-year-old Jake has become something of a breakout star on the dancing competition, and his seemingly boundless energy and technical ability could even see him take home the glitterball trophy on Sunday.
There have been so many amazing dances it's hard to choose just one, but he and Karen's Charleston to Friend Like Me from Aladdin during Broadway week has got to swipe the top spot. It quite rightly earned them a flawless score of 30 and is sure to leave a big grin on your face.
Skip to 1.13 for the full performance.
And a special shout-out has to go to him for cracking out 'The Worm' during the Swing-a-thon.
Jake & Karen are the Swing-a-thon winners! #DTWSIrl pic.twitter.com/0v8Dm3jcDv

— RTE One (@RTEOne) March 11, 2018
Erin McGregor brought out of her shell
It was truly wonderful to watch Erin's journey through the competition. She narrowly missed out on the grand final after losing the dance off against Jake Carter in the semi-finals, but the fitness model and mum-of-two proved she could have a future in dancing. She told us she was "heartbroken" to be sent home, but hoped that dance would be a part of her life going forward. One of the best moments all season was her very moving waltz with Ryan McShane which earned them an almost perfect score of 29. Julian Benson became emotional while giving his feedback, saying it was particularly touching for him as it "brought memories back about my mum". It was a truly beautiful moment.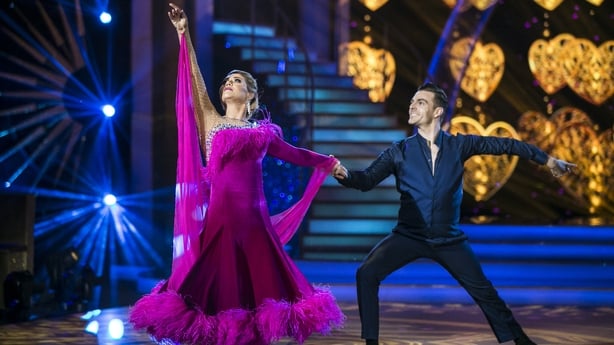 Erin's passionate tango from week ten is also worth a mention. She was fierce and fearless and will be missed in the final!
Wow, wow, wow a red hot performance from @GregorErin & @RYANMCS! #DWTSIrl pic.twitter.com/nmHw9UzT4N

— RTE One (@RTEOne) March 11, 2018
Floor Fillers Group Dance
We couldn't complete a best-of without giving an honourable mention to the Floor Fillers group dance which saw them triumph over the Party Rockers. It was an inspired performance from start to finish. We're tired just looking at it!
The Dancing with the Stars finale is on RTÉ One on Sunday, March 25 at 6.30pm.