Erin McGregor did not have the luck of the Irish with her this week as she and her partner Ryan McShane were eliminated from Dancing with the Stars in a dance-off.
The three remaining celebrities, Deirdre O'Kane, Anna Geary and Jake Carter - who faced Erin in the dance-off - will now go forward to next Sunday's final to battle for the coveted Glitter Ball trophy.
Speaking about the elimination her elimination Erin said: "I really didn't believe in myself in the start. I got a lot of slack . . . this competition has given me the realisation that I have more strength in me and any one at home that has a dream - never never give up on it."
Erin McGregor and her partner Ryan McShane were first up, and danced the samba to Rain by The Script, scoring a total of 27 points from the judges.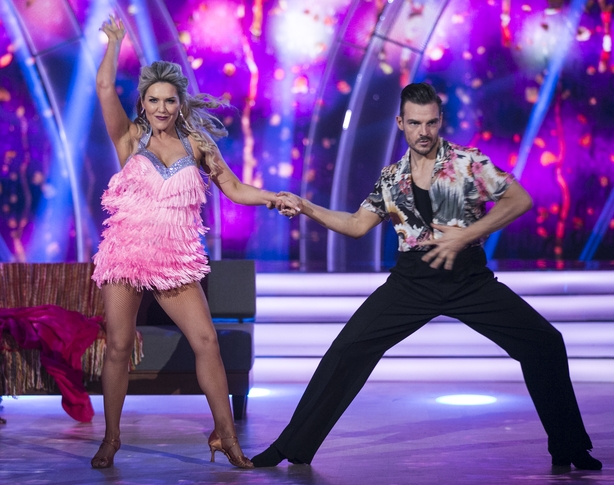 Speaking about her performance Erin said: "It brings a lot of stuff up . . . you just have to go out and do it . . .  it's a dance competition and doing it I found the strength I never thought I had."
Next up were Deirdre O'Kane and John Nolan, who performed an emotional contemporary dance to Zombie by The Cranberries. The judges awarded them a total of 27 points.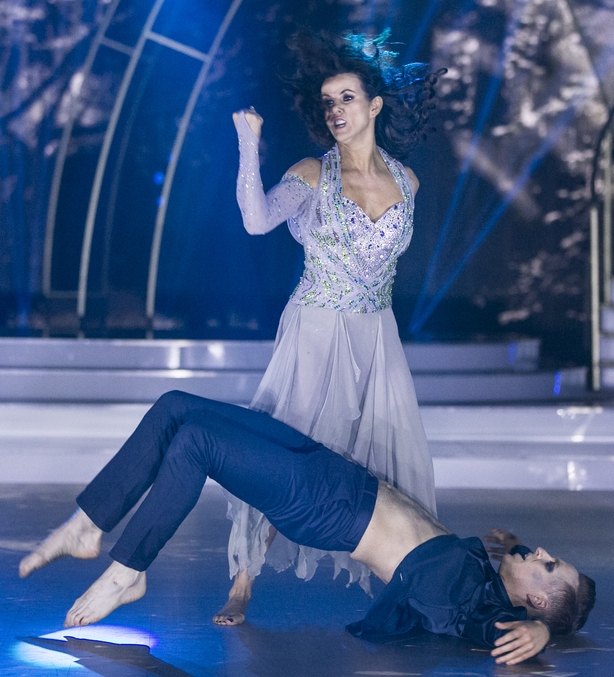 Speaking about her performance this week Deirdre said: "I have to thank this show for giving me this moment. You don't always get to pay tribute to someone even if you want to. I will cherish it always - there is so much love in the room for Dolores."
Then Anna Geary and Kai Widdrington performed the foxtrot to Dancing in the Moonlight by Thin Lizzy, which earned them a total of 24 points from the judges.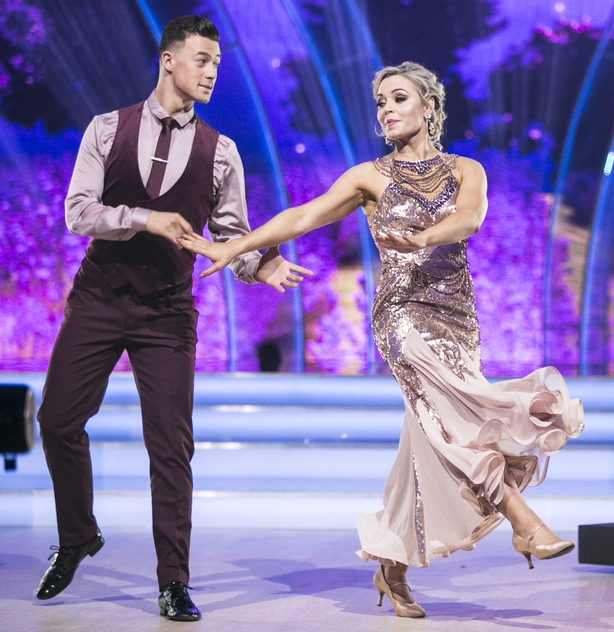 "That's an iconic song, we both loved the song," said Anna. "We promised ourselves we'd go and give it everything."
Last to perform their Irish dance was Jake Carter and Karen Byrne who did a sultry rumba to Slow Hands by Niall Horan, which earned them a total of 26 points from the judges.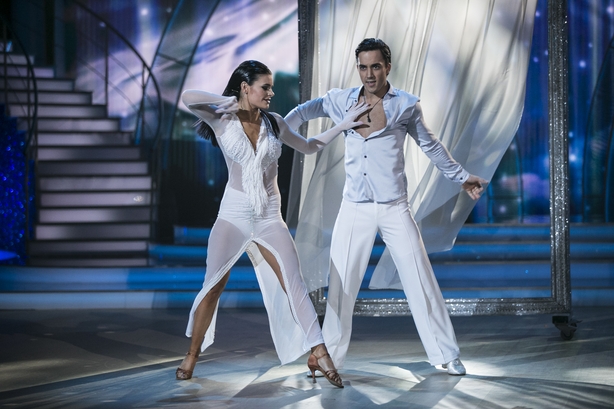 Speaking about his performance Jake said: "Niall Horan is one of my idols. It gave me a push and motivation."
Later, Erin and Ryan returned to do a contemporary dance to Alive by Sia and they picked up another 25 points from the judges to bring their total to 52.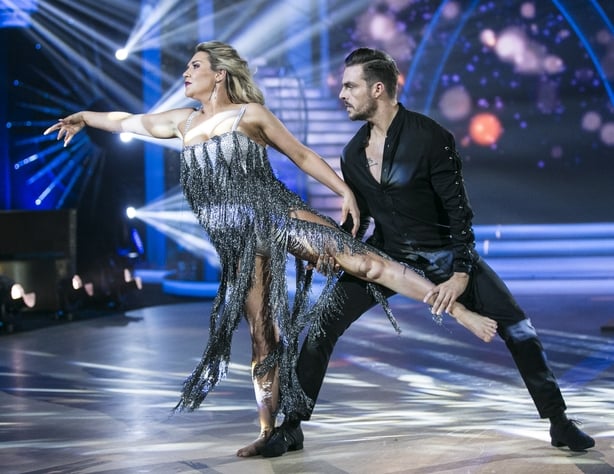 Then Deirdre and John performed a lively cha cha cha to Can You Feel It by The Jacksons, which earned them a further 22 points to bring their judges' total on the night to 49 points.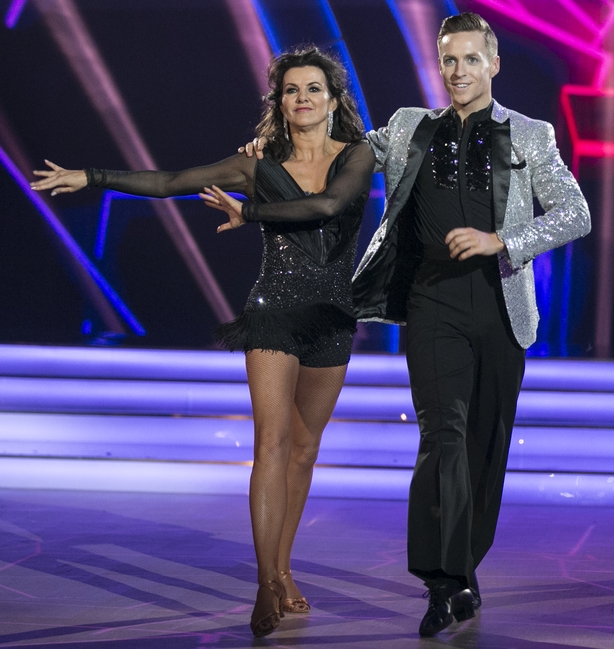 Anna and Kai returned for a second time to perform a sexy salsa to Don't Stop the Music by Rhianna, which resulted in a maximum 30 points to bring their judges' tally to 54 points.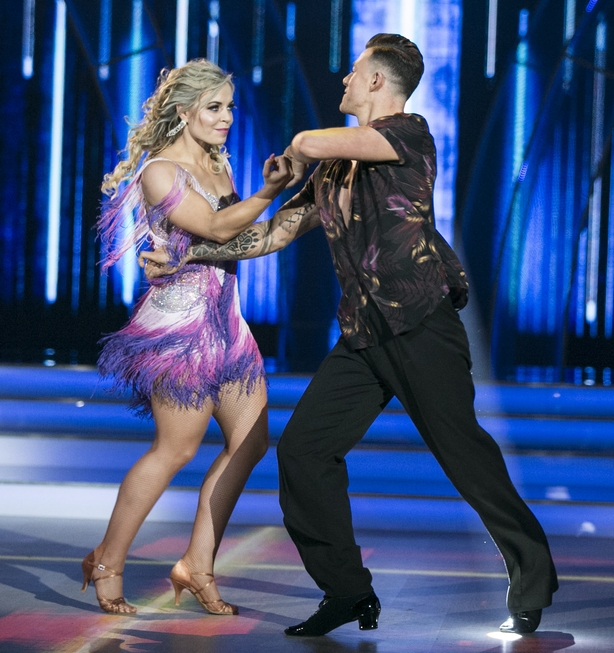 Last but not least, Jake and Karen performed an immaculate American smooth to Let's Face The Music and Dance by Seth MacFarlane. 25 more points brought their total judges' tally to 51.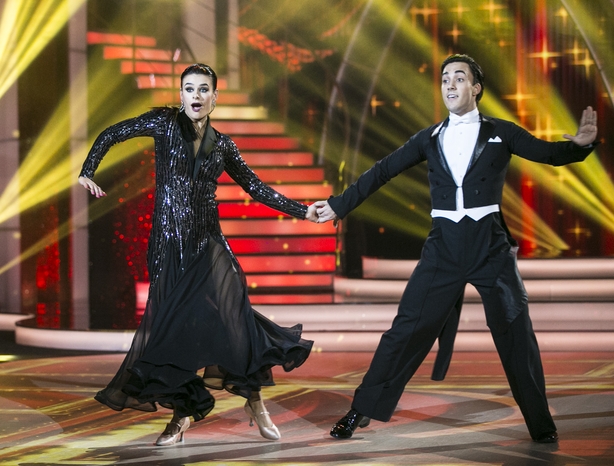 Then, when the public votes were taken into account, Anna and Deirdre were sent straight through to the final, forcing Erin and Jake into the dreaded dance-off, with Jake earning the last place in next week's final.