Maïa Dunphy has told RTÉ Entertainment that Sunday night was the first weekend that she thought she was safely through on Dancing with the Stars, only to be voted off when the results were announced.
We need your consent to load this Facebook contentWe use Facebook to manage extra content that can set cookies on your device and collect data about your activity. Please review their details and accept them to load the content.Manage Preferences
The presenter and author had been growing in confidence with her professional partner Robert Rowiński by the week and they received 19 points on Sunday for their Tango.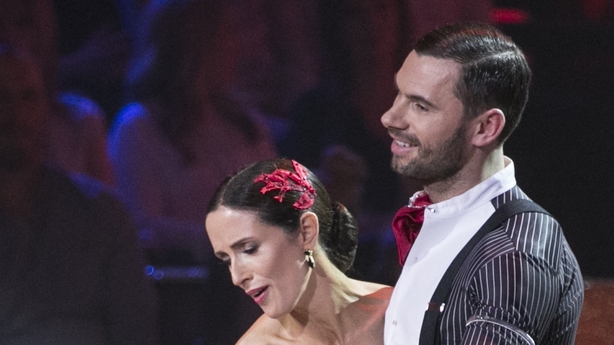 But when viewers' votes were added to the judges' scores it was not enough to keep them in the competition.
"I'm not fed up, I'm angry! I demand a recount!" Dunphy joked the morning after the night before.
"This is not over! I've spoken to a lawyer! You can expect me back next week! I'll bring my own dance partner if I have to!" 
"There's no point in pretending that I'm ready to go, because I wasn't ready to go," she continued.
"I was very disappointed. Ironically, yesterday was the first day - the first day - out of all the shows where I felt I was safe for one week. And I wasn't. But that's the 'nature of the beast'."
"She was getting better and better," Rowiński added.
"The confidence she built every week was absolutely amazing. The scores were really low for what she actually did. I had this feeling she really could show them how she can really move."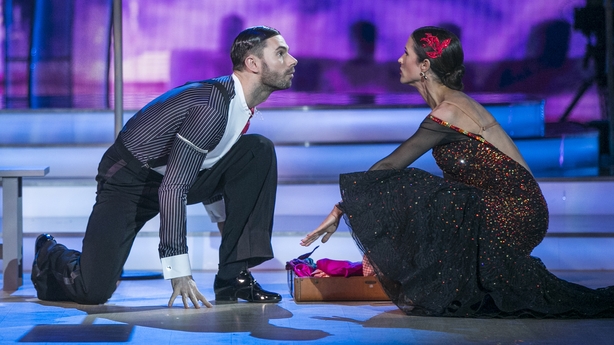 Asked if she agreed with some viewers' opinions that she had been under-scored from the start, Dunphy replied: "You don't want to be a sore loser, but in a word, 'yes'!
"Bernard's [O'Shea] a friend of mine; I love him. I think I'm a better dancer than Bernard, maybe I'm wrong! But there was a week where we got the same score, and that's perplexing."
However, Dunphy was unsure about whether the introduction of a dance-off from the first elimination would be the answer.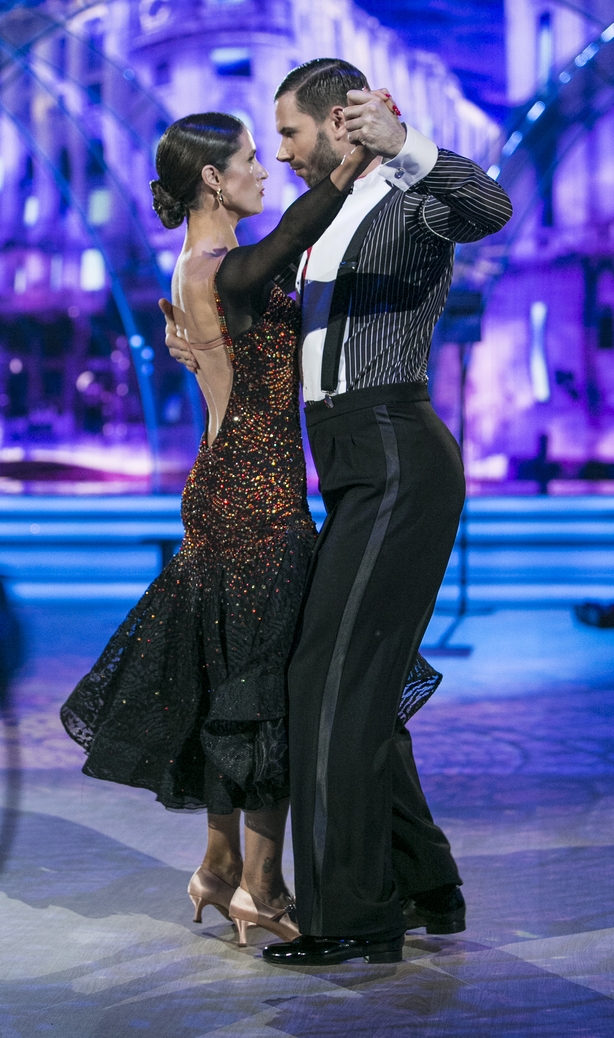 "It's also an entertainment show," she said.
"The viewers are getting to know people. Obviously, everybody knew, say, Marty [Morrissey] and Bernard, and from day one it was clear that they were very entertaining. And we all backed each other as well - we started the 'Marty Party' jokes; we started the 'Go on Marty! Go on Bernard!'.
"So if there's a dance-off week one and it was me and Marty and they said, 'Maïa's the better dancer' - does that make it an entertainment show? Maybe not.
"At the end of the day people are sitting down on a Sunday night - the last bit of the weekend - they want to be entertained. They want to have a laugh as well."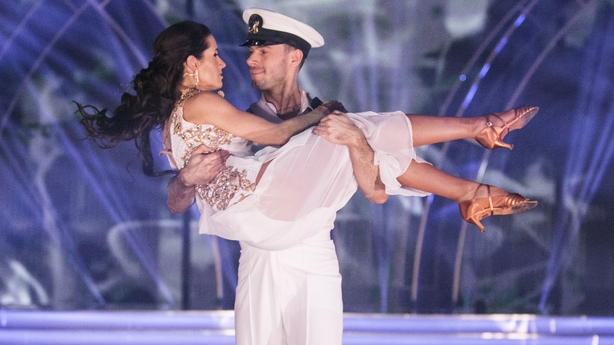 Reflecting on lessons learned from her time on the dancefloor, Dunphy said: "My physical confidence has grown a lot. I would never have gone on national television in such a tiny rig-out as I did in week one and the Rhumba - it was ridiculous!
"I'm very disappointed today, but I can hold my head up high. Not today because I'm so tired and slightly hungover, but other days I can hold my head up high!"
Dancing with the Stars continues on Sunday on RTÉ One at 6:30pm. Catch up on all the action on the RTÉ Player