Breakfast Republic and Bridget & Eamon star Bernard O'Shea has said appearing on Dancing with the Stars is "the best thing I've ever done".
The 2fm presenter appeared on Friday night's Late Late Show alongside fellow DWTS contestant Anna Geary, where he spoke about his decision to take part in the dancing competition.
He explained that his Breakfast Republic co-presenter Jennifer Maguire urged him to get out of his comfort zone and say 'yes' to becoming a contestant the show.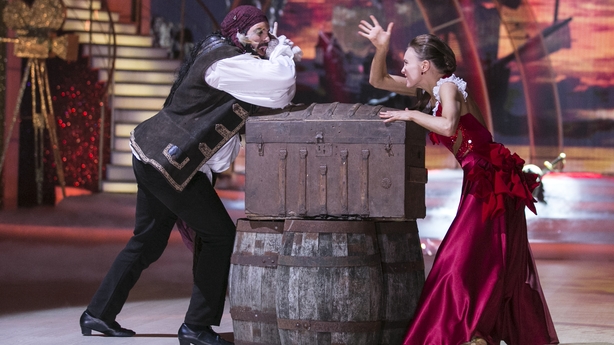 "I'm so happy I've done it. I've met Anna", he said before joking. "That sounds like we're having an affair."
"I've worked on telly but this is nothing like I've ever done before. I've never used hairspray in my life until I did this show!", O'Shea added.
The perennially self-deprecating TV and radio star joked that he and Marty Morrissey are in the same boat with regards their dancing skills.
"God love me and Marty Morrissey, we dream of being in the middle", O'Shea said.
"I always say to [dance partner] Valeria: 'You're trying to shoe a bullock to win the Grand National'", he added with a laugh.
"I'm not one of the better dancers but I get the same two minutes as everybody else, I have a big belly, I have a big arse, they gotta get ready for this jelly, so you have to use what you have to your advantage."
"God love me and Marty, we dream of being in the middle!" - @boshea5 on himself and @MartyM_RTE getting those harsh 2s from the #DWTSIrl judges #latelate pic.twitter.com/NpAprs82wO

— RTE One (@RTEOne) February 2, 2018
Meanwhile, camogie player Anna Geary spoke about how the contestants support one another as they are all stepping out of their comfort zones.
"A lot of people talk about the competition between us all, but we're all in the same boat. We're all supporting and roaring each other on", she said.
"But it's lovely to have that because we're all trying something new and stepping out of our comfort zone and we're terrified about how the public are going to perceive us."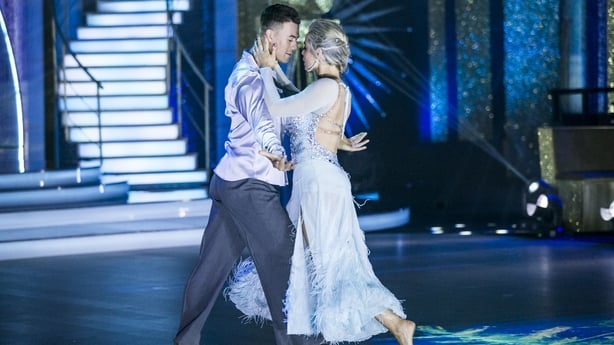 Geary impressed on last Sunday's Movie Night edition of the show as she dressed up as Elsa from Frozen for a contemporary number to Let It Go. She and her professional partner Kai Widdrington topped the leaderboard after their dance.
"You got to be a Disney princess for a night. The costume department actually chased me down because I didn't want to take the outfit off", she said with a laugh.
O'Shea had his own problems with his Jack Sparrow from Pirates of the Caribbean costume.
"It took me four days to get the eyeliner out of my eyes", he said.
Dancing with the Stars continues on Sunday, February 4 on RTÉ One at 6.30pm.