Singer Jake Carter's enjoying his stint on Dancing with the Stars and talks to RTÉ Entertainment about his thoughts so far and how he views the competition - and his professional partner, Karen Byrne.
How's it going Jake?
It's going great so far. Last week we did well in the Cha-cha and we got great comments. You couldn't ask for any more.
Never danced before - is it tougher than you'd envisaged?
Yeah, I think it is, actually. It's a lot harder than I thought it was going to be at the start. I think everyone expects me to be able to dance, because I'm a musician, but I'd never danced before. I was starting at the same point as the rest of the others who hadn't danced either.
I was starting from scratch but I'm getting there slowly but surely.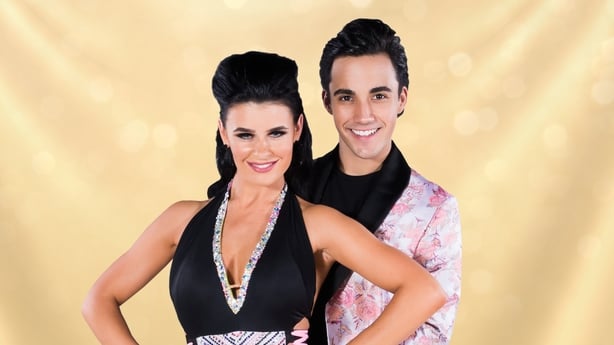 What's Karen Byrne like as a teacher - is she strict?
She's great. She's tough enough but she's not as bad as people make her out to be. She can have a bit of fun as well but she knows when to say enough is enough, and stop the messing and get down to it. She can have the craic but when it's time to stop messing she knows when to crack the whip.
Who do you see as your biggest rival on DWTS?
To be honest, I just look at my own dances. I haven't really looked at anyone else. I can only do as good as I can do - you know what I mean? I block out everyone else and hopefully I get as high a mark as I can get.
Some of the other dancers are unreal, but everyone can dance this season. It's not like there's just one or two. A lot of them are great. So I think there's a lot of competition between them all.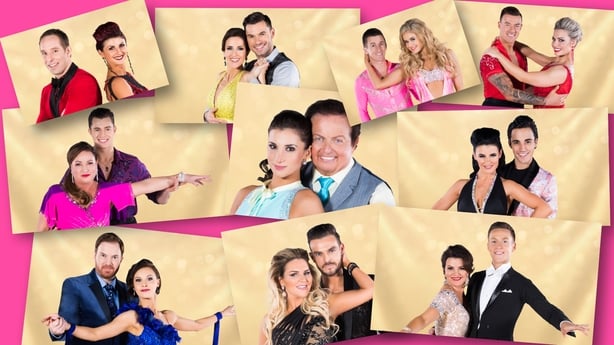 What has the fan reaction been like?
It's been great. I've got some of the greatest fans in the world; they follow me around everywhere, from gigging, and following my social media, so it's been great.
And everyone is being really supportive. It's great to see, especially when a lot of new fans are joining my social media, and getting into my music and stuff.
Some of the Irish fans are the best in the world because they definitely follow you though every aspect of your life. Not just music, but also - I suppose - dancing now, and even just day-to-day life. It's great.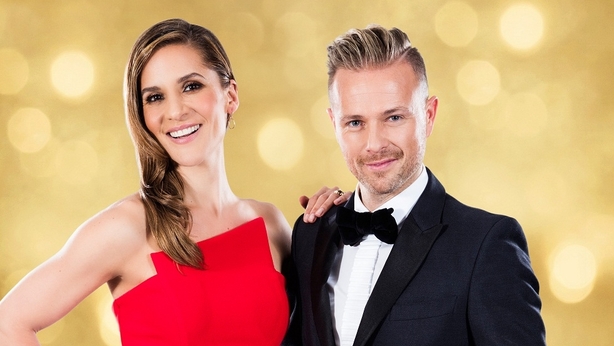 Is there any song you would like to dance to and why?
Any of the modern Irish acts that are coming up, I love a lot of that sort of music. I'd love to dance to, like, Niall Horan or Gavin James or anyone like that. I think a lot of Irish people would get behind that too, because there's so much great pop music coming from Ireland at the minute. It's great.
Dancing with the Stars continues on Sunday on RTÉ One at 6.30pm