Barry Keoghan, Colin Farrell, and Sarah Bolger were among the guests on the green carpet at the US-Ireland Alliance's Oscar Wilde Awards in California on Thursday night.
The ceremony, which took place at JJ Abrams' Bad Robot production company in Santa Monica, is held each year to mark the contribution of Irish and Irish-Americans to the entertainment industry.
The party marks the last awards gala ahead of the highly-anticipated 90th Academy Awards on Sunday night.
During the ceremony, Colin Farrell praised his The Killing of the Sacred Deer co-star Barry Keoghan before he presented him with an award.
Farrell said: "As someone who once tread a not-dissimilar path as Barry through the sometimes murky waters of the entertainment industry, it's a joy to present him with this award."
"He's a phenomenal actor who has already amassed a most impressive body of work," he added.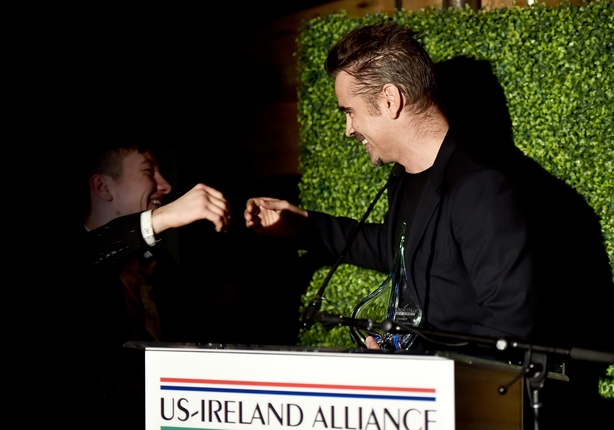 Rising star Keoghan, who played George Mills in Oscar-nominated film, Dunkirk, was handed an Oscar Wilde Award alongside Mark Hamill, who followed in the footsteps of his late friend Carrie Fisher to collect the honour.
The Dubliner, who is nominated for a Film Independent Spirit Award for his work alongside Farrell in The Killing Of A Sacred Deer, discussed growing up in foster care and his mother's death from heroin.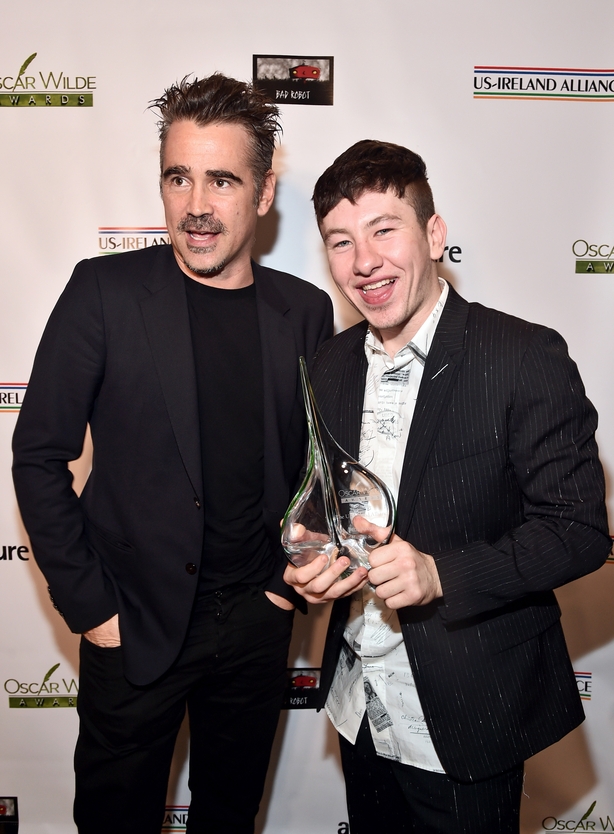 Mark Hamill  was also presented with an Oscar Wilde award and said his paternal family is Irish and he has filmed at various locations on the island, including at Skellig Michael for The Last Jedi.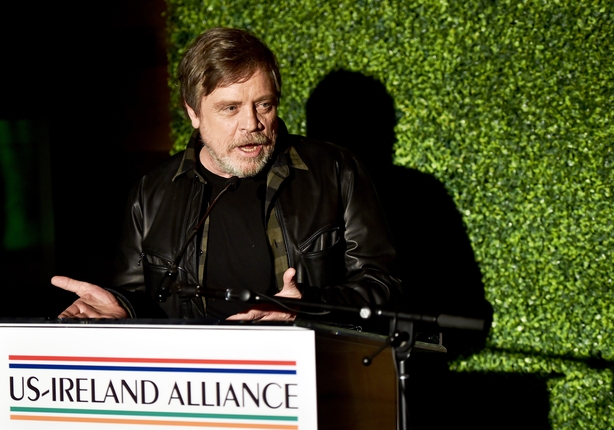 Also attending the event was Irish band The Academic who included a version of The Cranberries' Linger in their set, as a tribute to the late Dolores O'Riordan.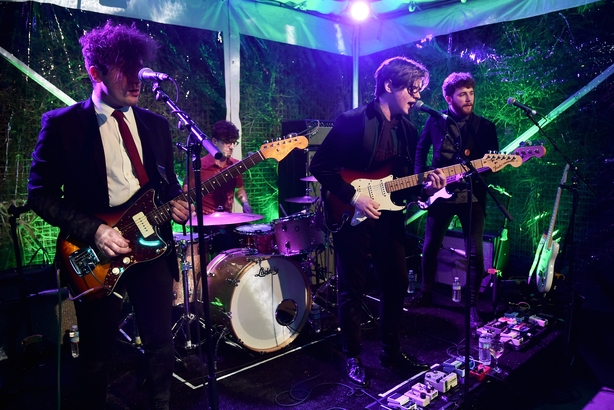 Comedienne Kathy Griffin, Martin Short, Aisling Bea, and Catherine O'Hara were also in attendance.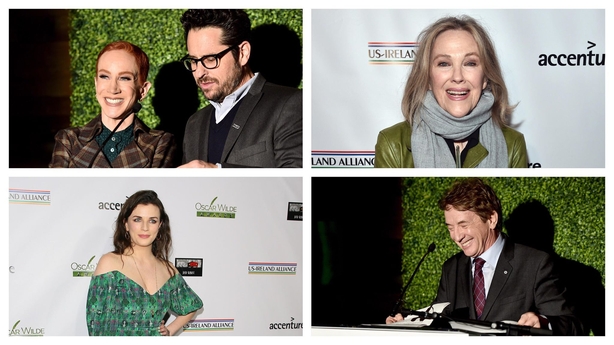 See all of our Oscars predictions here.
Watch The 90th Academy Awards on RTÉ2 on Monday at 9:30pm.