Saoirse Ronan and Caitriona Balfe were among the stars wearing black to the BAFTAs in support of the Time's Up campaign against sexual harassment, following on from the statement made at the Golden Globes in January.
It was announced last week that a red carpet blackout would be taking place at the annual ceremony, after a letter was circulated on behalf of "a collective of UK based female film and television industry leaders" to nominees and guests.
The letter invited guests to wear black to the event "in order to continue the incredible movement this side of the Atlantic."
Speaking to RTÉ on the red carpet, Ronan, who is nominated for Best Actress in a Lead Role for her performance in Lady Bird, said she thinks it is "only the beginning".
We need your consent to load this rte-player contentWe use rte-player to manage extra content that can set cookies on your device and collect data about your activity. Please review their details and accept them to load the content.Manage Preferences
"I think it's only the beginning of it, but I think it's a positive thing that we're celebrating supporting one another and listening to one another and encouraging people to speak openly and share their stories is great, so it's a good thing," Ronan said.
Three Billboards Outside Ebbing, Missouri writer-director Martin McDonagh spoke about his decision to wear a Time's Up badge to the awards, saying: "The only thing I can do apart from making sure our films are completely safe, which is what we all do anyway, is try to write strong female parts. That is the only job I've got proper control over and that is what we have done.
"I'm really happy a film like this with a performance as strong as Frances' (McDormand) is getting out there this year, it's a great statement for the Time's Up era and we made it a year and a half ago."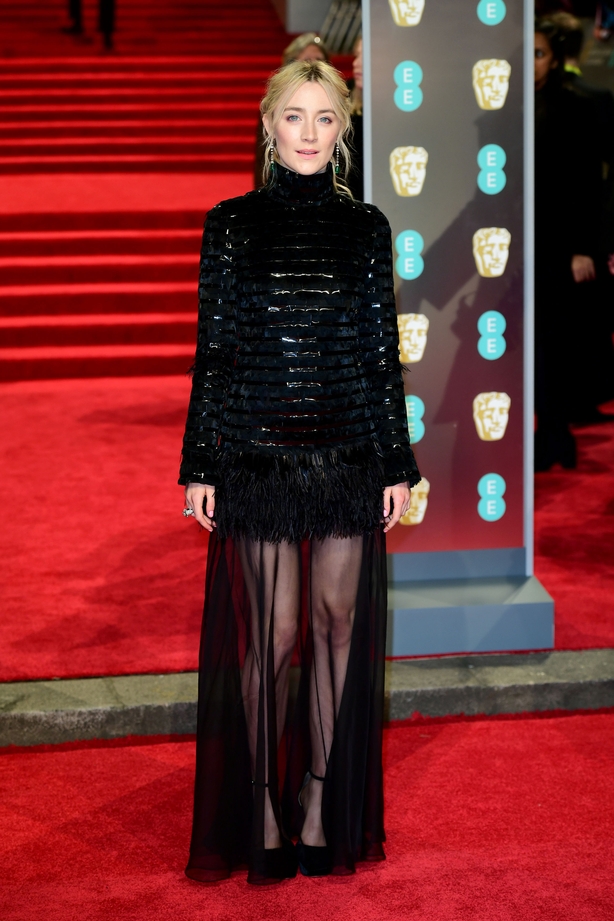 The vice chair of the British Academy of Film and Television, Pippa Harris, praised those taking part in the statement. Harris also referred to the open letter that was published in The Observer newspaper on Sunday which was signed by more than 200 female starts in the entertainment industry and called for the eradication of sexual harassment, saying she is "personally delighted" with the support for it.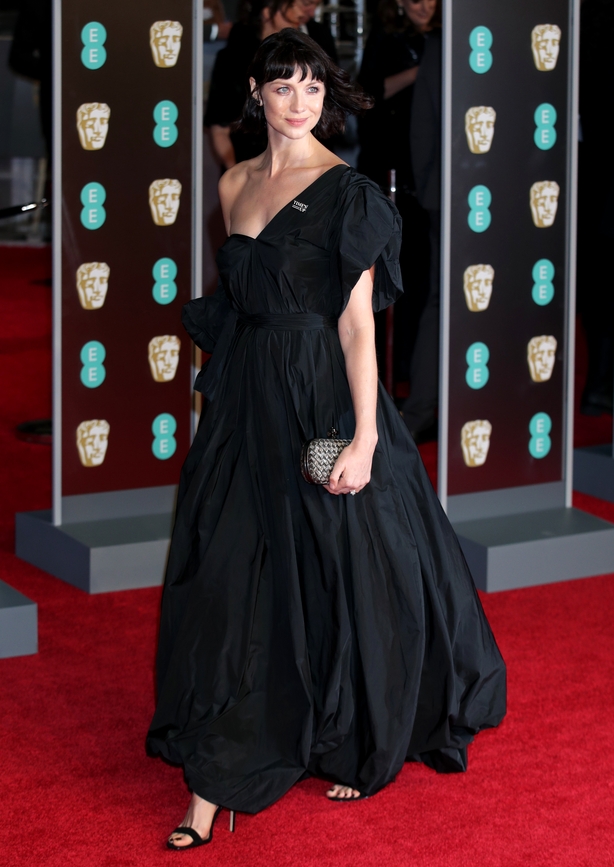 "I signed the letter and I'm a wholehearted supporter of the Time's Up movement," Harris said. "I'm personally delighted that they have used the ceremony to bring more attention to what we're doing, it's entirely laudable that they're doing that."
See the red carpet action as it happened!
"What's great about it is that the women who mainly signed the letter are people who have a certain amount of power or money or celebrity, and what they are doing is trying to raise more money in order to support women who don't have those things and who have found themselves maybe in a situation of bullying or sexual harassment at work and want to fight but don't have the wherewithal, so I think it's brilliant that Time's Up is finally going to be able to give them the support they need," Harris continued.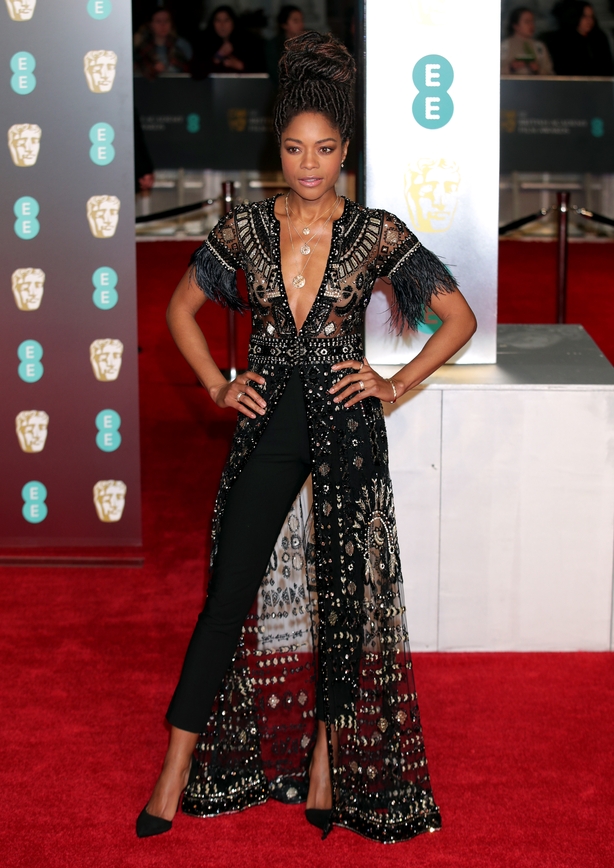 A number of stars were joined by activists at the event, with Gemma Arterton bringing two of the women involved in the 1968 Dagenham walk out.
"They're amazing because they really started the equal pay movement in the UK," Arterton told Edith Bowman on the red carpet.
"I thought it was really fitting and I'm really happy and proud that I'm with Gwen and Eileen because they represent a normal person speaking up for what is actually right. The main thing we want to say tonight is we're here, we're here for you and we will listen."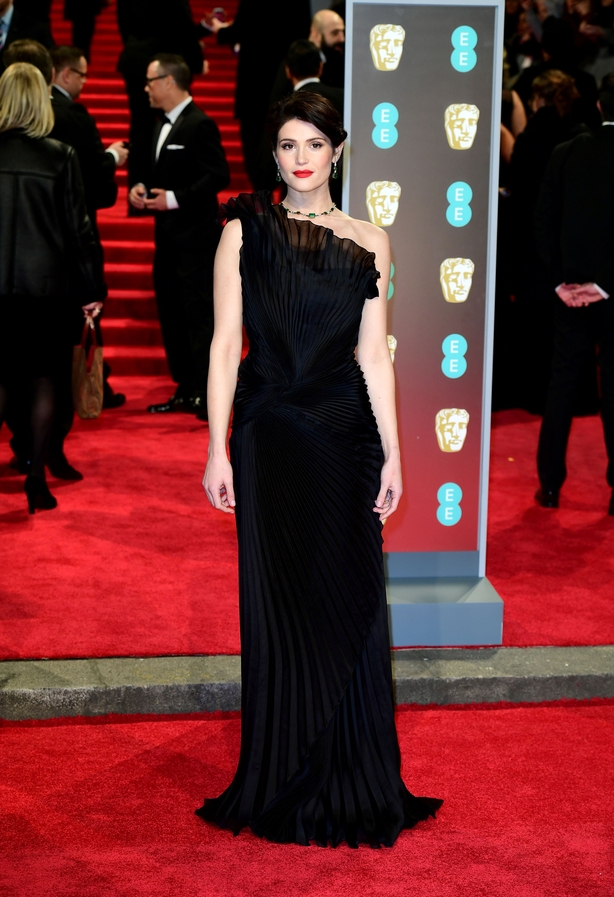 Battle of the Sexes star Andrea Riseborough was joined by Phyll Opoku-Gyimah, the co-founder and director of UK Black Pride, who said that while this is a "time for celebration", it was an honour to be able to "amplify the women who have been marginalised and ostracised" because of their gender.
"This is about empowerment, this is about women being liberated and feeling free to talk about what's happening to them, but also calling for equality, freedom and justice," Opoku-Gyimah added.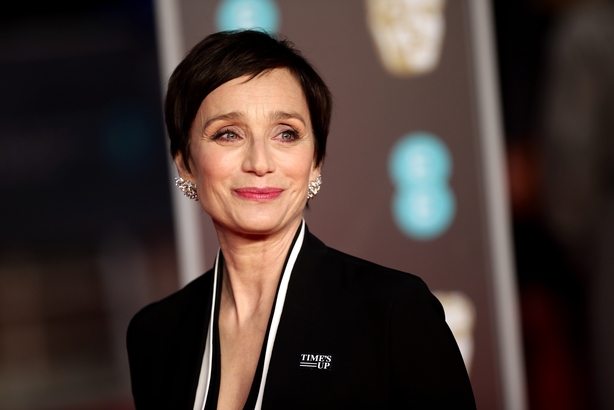 Best Supporting Actress nominee Kristin Scott Thomas (Darkest Hour) wore a Time's Up badge on her outfit, and told The Press Association, "I think I'll be optimistic once this is over and the conversation keeps going and the conversation gets bigger and bigger and bigger and actions start happening, words turn into actions, that kind of thing. Then I'll be allowed to be optimistic."