Female stars of British film are to be accompanied by feminist activists on Bafta's red carpet outside London's Royal Albert Hall this evening as the annual awards ceremony takes place..
According to the British newspaper, The Observer, actress Andrea Riseborough will walk into the annual awards ceremony with Phyll Opoku-Gyimah, the trade unionist and co-founder of UK Black Pride, also known as Lady Phyll.
Gemma Arterton will be joined by former sewing machine operators Eileen Pullen and Gwen Davis, two of the 187 women who staged a three week walk-out from Ford's UK car plant  at Dagenham in 1968. The women had discovered they were to be classified as unskilled workers, the intention being to pay them 5% less than their male co-workers.
Naomie Harris, Gemma Chan and American actress Tessa Thompson will be joined by other activists "to show solidarity with people across all industries who have experienced inequality and abuse".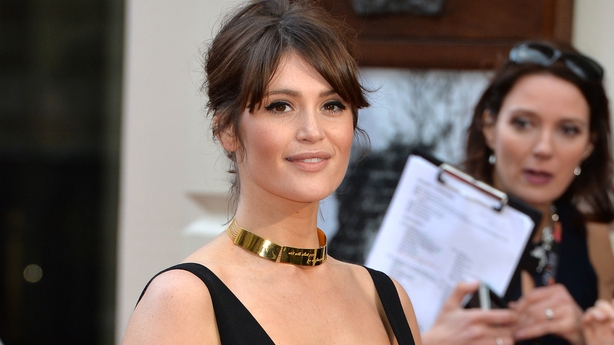 190 British and Irish actors, including Saoirse Ronan, Carey Mulligan, Kate Winslet, Claire Foy, Emma Thompson, Jodie Whittaker, Sophie Okonedo, Emma Watson have signed an open letter of intent, published in The Observer, which sets out their demands for change in the wake of the Harvey Weinstein allegations.
"All over the world, women have been organising, resisting and speaking out – from Ni Nunca Más in Latin America and the #lifeinleggings movement in the Caribbean, to the Balance Ton Porc movement in France and the #EverydaySexism hashtag in the UK. You might have seen #MeToo. You may have said: "Me too," write the actresses who duly signed the open letter published in today's edition of The Observer.
"In autumn of last year, when stories came out in the press about sexual harassment, discrimination and abuse in the entertainment industry, 700,000 female farm workers wrote to us to say they stood with us in solidarity. Their letter explained that they knew what we were going through, that they stood shoulder to shoulder with us in our pain and in our belief that a better world was possible. This solidarity between women – activists and survivors – across all industries is what inspired Time's Up and what continues to galvanise us.