Actors including Barry Keoghan, Victoria Smurfit and Caitriona Balfe have hailed the IFTA Awards for being a "great night" for the Irish film and television industry.
Speaking to RTÉ Entertainment on the red carpet for the event, Dublin actor Barry Keoghan said: "The IFTAs is a great thing, all the greats have been through here; Liam Neeson, Colin Farrell, Cillian [Murphy], to be amongst that energy it's nice, it's important."
The actor later went on to win the best supporting actor gong for his role in The Killing of a Sacred Deer, which he stars in alongside fellow Irishman Colin Farrell.
Actress Caitriona Balfe, who picked up an award for her role in the time-travelling drama Outlander, said it was "so exciting" to be back in Dublin for the annual celebration of Irish film and television, adding that the IFTAs give her a chance to "meet other people in the industry" and given the stellar year for Irish film and TV it's "really nice to be part of something like this".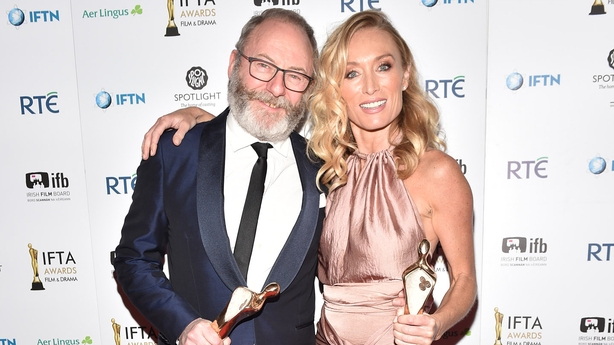 The Lears award-winner Victoria Smurfit had a powerful message for the health of the Irish film and TV industry, saying: "We're a small country, but we pack a punch globally and it's really important that we celebrate our own and that we take the time to say 'Yes as a tiny country our industry is huge.'"
Liam Cunningham, much-loved for his role as Ser Davos in Game of Thrones for which he received an IFTA award on Thursday, said of the IFTAs: "Some people make the mistake of calling this a competition or whatever it may be, but it's not, it's a celebration of achievements over the year."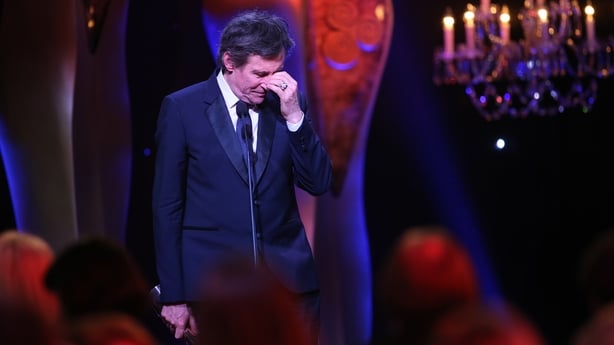 Meanwhile, Gabriel Byrne, who received the Lifetime Achievement award at the ceremony, was reflective about he hopes for the Irish film industry moving forward: "I hope it's headed towards a state where we'll be able to finance and make our own films.
"I think having that kind of power would really then say we have an industry where we are telling our own stories, and we have so many amazing stories to tell.
"And they're not just local Irish stories, they're universal stories."
Highlights from the awards will be on RTÉ One on Saturday at 10:45pm.