Victoria Smurfit has credited Oscar-nominated actress Saoirse Ronan for representing Irish women in Hollywood.
The actress flew from Los Angeles to her hometown of Dublin for Thursday night's IFTA Awards where she landed the best supporting actress award for her role in comedy-drama The Lears.
Thank you @IFTA for my award for #theLears and #juanCarlosObando for my frock. Felt like a lady tonight! pic.twitter.com/dFGzRVsSlz

— victoria smurfit (@VictoriaSmurfit) February 15, 2018
Speaking to RTÉ Entertainment on the red carpet at the IFTAs, Smurfit said people in the industry become "excited to interested" to hear that you're Irish and that Saoirse Ronan has put Irish women on the map.
"Saoirse has cut such an incredible swathe through the industry", the actress said.
"Irish men have always been represented and now she's doing it for us, so I'm thrilled."
The Once Upon a Time actress added that she can't wait to watch Ronan's Academy Award-nominated turn in Greta Gerwig's solo directorial debut Lady Bird.
"I haven't seen it yet, I've got it all cued up. I needed to come here, do this go, and then I'm going to sit down, eat popcorn and watch her kill it, I'm sure," she said.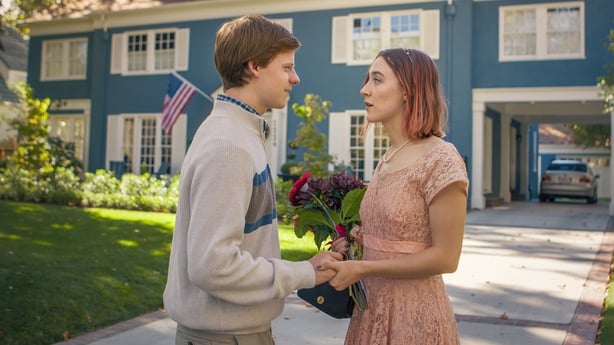 Smurfit added that Ireland punches above its weight in film and television internationally.
"We're a small country, but we pack a punch globally and it's really important that we celebrate our own and that we take the time to say 'Yes as a tiny country our industry is huge.'"
Click here to see all the winners at the 2018 IFTA Awards and find out what Gabriel Byrne had to say about receiving the Lifetime Achievement Award here.