Gabriel Byrne was in a reflective mood on the red carpet at the 2018 IFTA Awards on Thursday night as he prepared to accept his Lifetime Achievement Award, saying: "It's about the life I've led".
The Irish actor is being honoured for his distinguished, decades-long career in film and television, which has seen him appear in more than 75 feature films.
Speaking to RTÉ Entertainment on the red carpet, the 67-year-old Walkinstown-born star said the IFTA award is "meaningful" to him and has spurred him to reflect on his life and fateful decision to "jump" into a career in acting.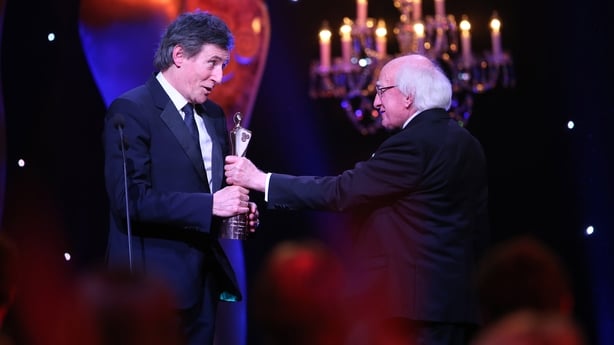 "It's meaningful to me because it's for a body of work", he said. "But when I think about it, I think about the opportunities that I've had and how lucky I've been to be able to work abroad and have the choices to do various things.
"But more than that, to me, it's about my life, the life that I've led. That's more important to me. I look at the work and I say, 'Yes that's wonderful' but it's the life, and this makes you look back and say 'Oh, if I hadn't taken that first jump, where would I be now?'."So I'm glad I took that jump even though it was scary at the time, I'm glad I did it."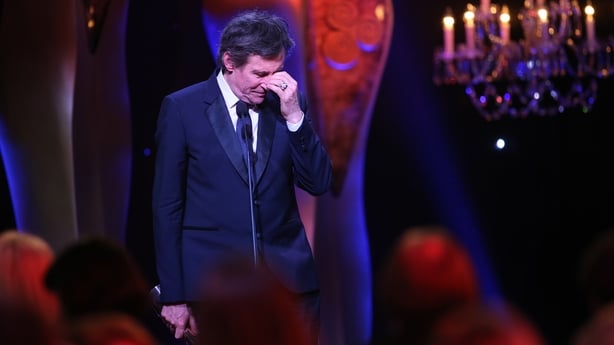 The actor has starred in acclaimed films such as Miller's Crossing and The Usual Suspects as well as making his mark on television in HBO's award-winning drama In Treatment.
However, Byrne said that the Lifetime Achievement honour has made him look back on more than just his body of work, which has been "emotional".
"It's emotional in the sense that I'm looking at more than just work", he explained. "I'm looking at quite a few things, family, friends, my own particular journey emotionally through that time, and thinking of people who aren't here, who have passed on."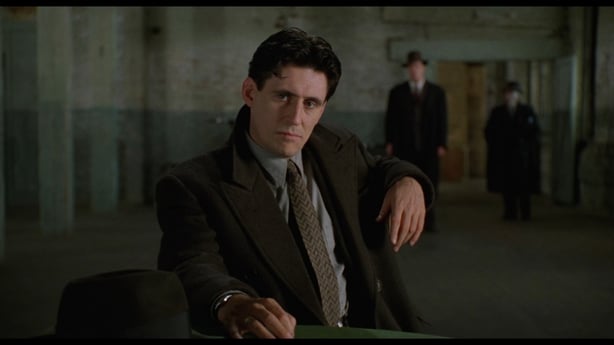 The actor, who was accompanied by his wife, Hannah Beth King, at the IFTA Awards ceremony at Dublin's Mansion House, said that he hopes the Irish film industry can continue to grow and support films from a nation of storytellers.
He said: "I hope it's headed towards a state where we'll be able to finance and make our own films. I think having that kind of power would really then say we have an industry where we are telling our own stories, and we have so many amazing stories to tell.
"And they're not just local Irish stories, they're universal stories."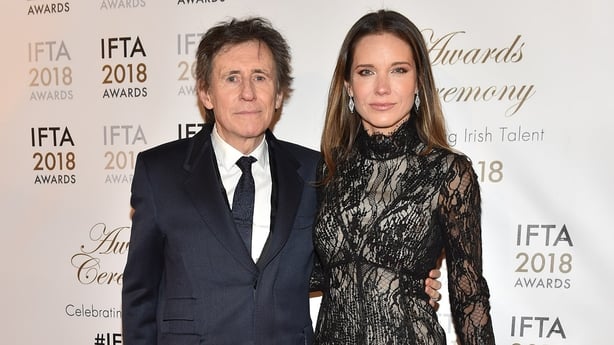 The acclaimed international star added that he is "absolutely" proud of young Irish talents Saoirse Ronan, who is nominated for her third Oscar this year for Ladybird, and his fellow Dubliner Barry Keoghan, who has made waves in Christopher Nolan's Dunkirk and The Killing of A Sacred Deer.
"They have achieved incredible success and they have an exciting journey in front of them to do great work and they're both phenomenally talented actors. So yeah of course, proud of them", he said.