Gabriel Byrne has said he is "deeply honoured" to be receiving the Lifetime Achievement Award from the Irish Film & Television Academy in recognition of his distinguished, decades-long career in film and television.
The Dublin actor will be presented with the honour by President Michael D. Higgins at a ceremony on Thursday, February 15 in Dublin that will be broadcast on RTÉ One.
Áine Moriarty, Chief Executive of IFTA said: "Gabriel has paved the way as one of Ireland's most revered actors and filmmakers where he has explored and pushed the boundaries in storytelling across a broad range of genres, in film, television and documentary making.
"We look forward to welcoming Gabriel back home to his native Dublin to celebrate his achievements."
Gabriel Byrne to be Honoured in Dublin at the IFTA Awards 2018 #IFTA18 #GabrielByrne @PresidentIRL https://t.co/f2mLC8UDrE pic.twitter.com/wxjbl6kuLP

— Irish FilmTV Academy (@IFTA) January 18, 2018
Byrne, responding to the news said: "I am deeply honoured to be receiving this Award from the Irish Academy and it means a lot to me to receive it in my home town of Dublin."
The 67-year-old actor, born in 1950 in Walkinstown, began his career in the Focus Theatre and Abbey Theatre in Dublin before joining the Royal Court Theatre and the Royal National Theatre in London.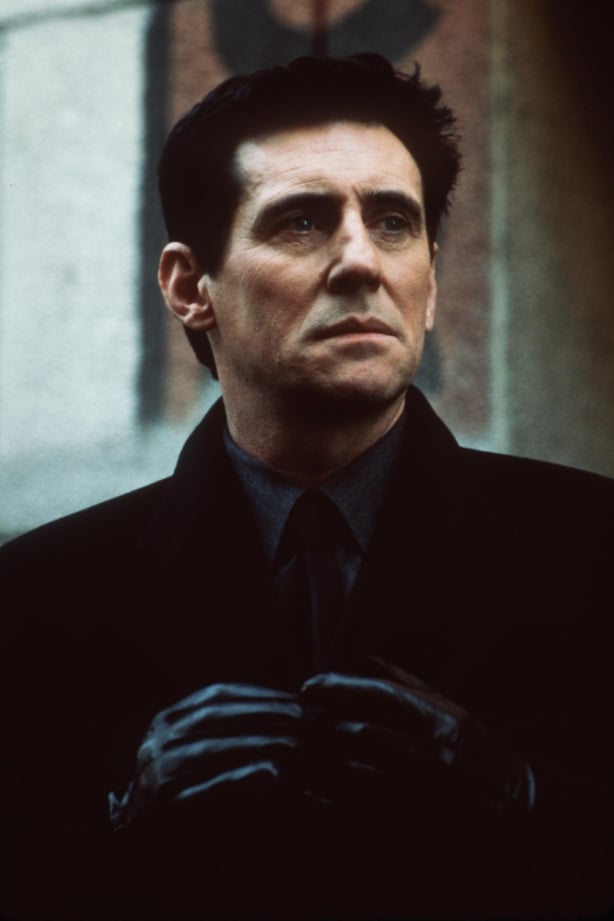 He first appeared on Irish screens as Pat Barry in the television show The Riordans before starring in his own spin-off series Bracken in 1980, which made him a household name.
Byrne made his film debut in 1981's King Arthur epic Excalibur, in which he starred as King Uther Pendragon alongside fellow Irish stars Liam Neeson and Ciarán Hinds.
He has appeared in more that 75 feature films in the course of his career which has spanned almost 40 years.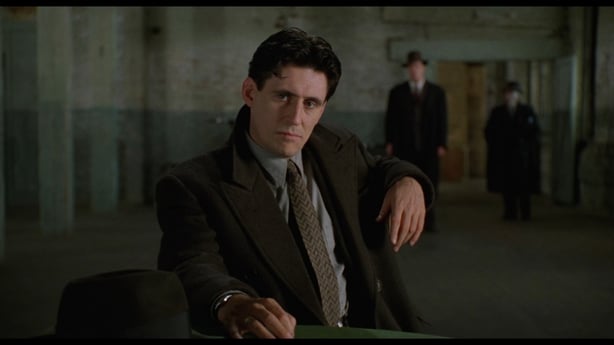 His performance in the Coen Brothers' critically-acclaimed gangster film Miller's Crossing in 1990 projected him into the international spotlight. Other notable films include Into The West (1992), The Usual Suspects (1995), The Last of the High Kings (1996), Stigmata (1999), End of Days (1999), Jindabyne (2006) and The 33 (2015). He also produced several films, including the Oscar-nominated In the Name of the Father (1993).
The actor made his mark on television in his role of Dr. Paul Weston in HBO's award-winning drama In Treatment, for which he won the Golden Globe award for Best Lead Actor in a Drama Series in 2009. He was also nominated for two Emmys for the role.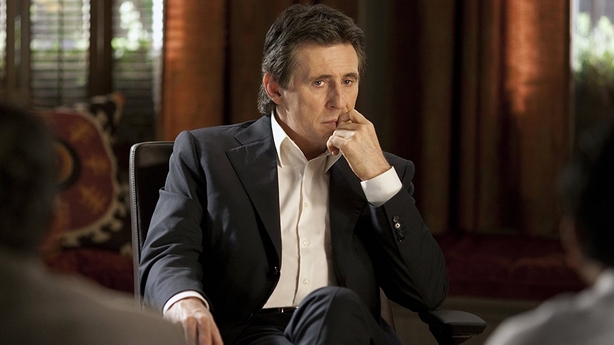 Byrne recently explored the life and times of Irish literary giant George Bernard Shaw in the RTÉ show My Astonishing Self.
Upcoming work this year includes the drama Hamlet Revenant.