In the new RTÉ documentary My Astonishing Self, Gabriel Byrne explores the life and times of Irish literary genius George Bernard Shaw. Director Gerry Hoban writes for Culture about the making of the film, and how his leading man refused to be pushed around - literally.
Watch My Astonishing Self: Gabriel Byrne on George Bernard Shaw here via RTÉ Player
Having spent 2016 working with Bob Geldof on a documentary about WB Yeats, 2017 began more quietly, on a very cold January morning in the National Gallery of Ireland with Gabriel Byrne, heading into a 12-day shoot on our profile of the great George Bernard Shaw.
Shaw's statue dominates the entrance to the Gallery; he donated a third of his royalties (millions of Euro) to purchase art on behalf of the nation – walk around the newly-refurbished building and you are constantly reminded of 'The Shaw Fund' and the measure of the man. That afternoon, we filmed with Gabriel in Shaw's tiny childhood bedroom on Synge Street, watching on an iPad John F Kennedy's speech to the Dáil in 1963, where he quoted this Irish literary genius: "You see things and say 'Why?'", but I see things that never were, and say 'Why Not?'"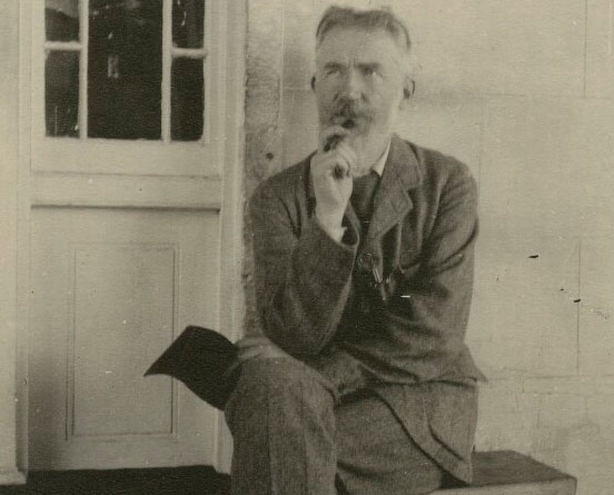 Asking "Why Not?" and questioning the status quo were the driving motivations of Shaw's life, and of Gabriel Byrne's fascination with his life. From the outset, Gabriel was driven by the innate decency and compassion of the man – he saw him as a literary and social anarchist, an outsider, never prepared to accept things as they were, and always brave enough to stand up and speak out… even when it threatened his life or livelihood. Way ahead of his time, Shaw was a socialist, pacifist, feminist and an ardent vegetarian who wanted the mourners at his funeral to be all the animals he hadn't eaten!
From the very beginning, Gabriel was a gem and a gentleman: completely engaged, generous, and committed to the project, and to capturing the passion, the political fervour and the humour of Bernard Shaw (Shaw hated the name 'George' – a name shared by his alcoholic father and his mother's live-in lover). At one point, during a brilliant conversation with Dara O Briain about the Irish in Britain, Gabriel remarked casually that, having lived abroad for so long, some of his friends think that he sounds American… "No, no, no, no...", replied Dara (a lifelong fan). "You sound like Gabriel Byrne!"
Shaw may have been a 19th Century Victorian, but he was a modernist, desperately waiting for the 20th Century to arrive. He loved gadgets, technology, cameras, and especially motor cars. But he was an appalling driver, because his attention was always elsewhere – that's why his wife Charlotte insisted on a chauffeur.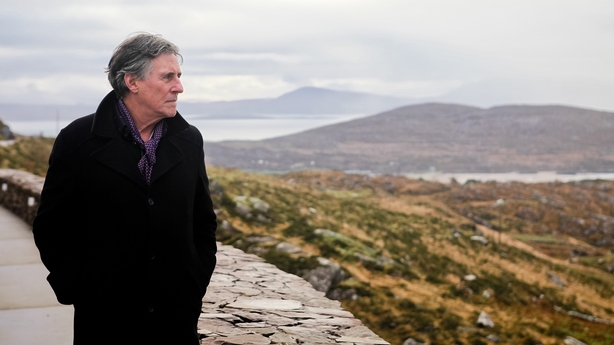 One of his cars was a 1930s Rolls Royce Wraith, and we were very lucky to find one to film with in Cork, still running like a dream after almost 90 years. But after 30 seconds filming it broke down. I remember saying to Gabriel, "you sit in the car and we'll push it to the nearest garage". And he looked at me and said "Gerry, There's no f**king way I'm going to let you push me in a Rolls Royce through the streets of Macroom!" So Gabriel got out and pushed... And every day on this project, Gabriel got out and pushed: he worked really hard, was utterly engaged and a complete pleasure to be around, and I believe he loved every minute of it.
I hope you do too.
My Astonishing Self: Gabriel Byrne on George Bernard Shaw, RTÉ 1 Wednesday 6th December, 9.35pm