Deirdre O'Kane is set to show her "softer side" on this Sunday's Dancing with the Stars, with her professional dance partner John Edward Nolan saying he has no doubt it'll be "absolutely stunning".
Deirdre is having a busy week having hosted Thursday's IFTA Awards in Dublin, and the dancing couple are now gearing up for Sunday night's dreaded dance-off.
Speaking to RTÉ Entertainment on the red carpet at the IFTAs, the Halal Daddy star joked that John is "always shadowing me, wherever I go, John is closely behind me, practicing!"
@DeirdreOKane1 + @johnednolan on the red carpet at the #IFTA18 Awards as Deirdre prepares to host both get ready to have a dance of their own in the round room of the @MansionHouseDub and get ready to rub shoulders with lifetime achievement winner Gabriel Byrne #dwtsirl #IFTA18 pic.twitter.com/MJ26NJHDqS

— DWTSIrelandFans (@Dwtsireireland) February 15, 2018
"He lost me today because I have to work on this, so we have to make it up", she said.
And how are they feeling about Sunday night's show where the couples will dance-off for their place in the competition?
"We won't be in it, we're not going", Deirdre said with a laugh.
"We're not even thinking about it", John added jokingly, before saying: "No, we just have to go on and do a good job and not worry about any of that."
John said that they've been under "a bit of pressure" this week as they've lost a day of rehearsals and they have a high standard to follow after last week's high scoring dance during Switch-Up week.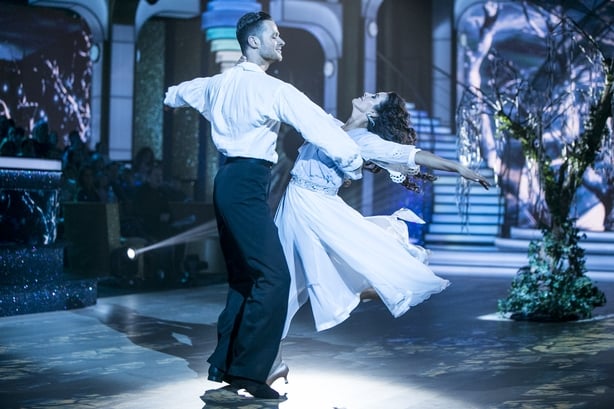 He said: "She did amazing last week, she's second on the leaderboard. There's more pressure when you're up there actually to stay up there, because you don't want to go down, especially with the dance off, but overall it's the best craic ever, honestly.
"I'm so glad to have her back after Switch-Up."
Kilkenny man John said Deirdre has been "a dream to work with" on the dancing competiiton.
"She is full of fun, as you can imagine. The rehearsals are just the best craic ever. She's really determined, so for me, she always wants the best and I get great performances out of her, as you can see. She's doing amazing", he said.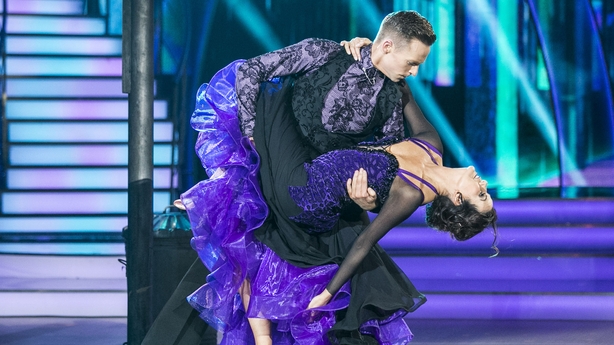 It sounds like they have something special lined-up for Sunday.
"On Sunday we're going to see a softer side to Dee", John said. "So far we've had the strong woman, the fun characters, so it's showing the softer side, about a relationship, or losing somebody and wanting to be with that person.
"Once we get the emotion and the character it'll be absolutely stunning, and I've no doubt she's going to nail it. She's amazing at characterisation so once she gets her head into the right space, it's hopefully, fingers crossed, going to be a standing ovation."
Deirdre added that she's loving her time on the show, saying: "It's an amazing experience. It's wild. I wish I could explain how wild it is."
Click here to see all the winners at the 2018 IFTA Awards and find out what Gabriel Byrne had to say about receiving the Lifetime Achievement Award here.