Marty Morrissey has told RTÉ Entertainment that he's "still standing" ahead of his Elton John-soundtracked Jive on Dancing with the Stars this Sunday, and that he and switch-up partner Emily Barker have had "a great week".
For Switch-Up Week, Morrissey and Barker will be dancing the Jive to Elton John's Crocodile Rock, while his regular partner, Ksenia Zsikhotska, will be dancing with Rob Heffernan.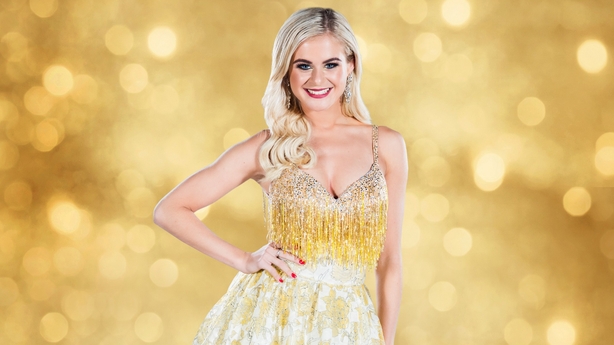 With no elimination on Sunday, Morrissey's "adventure continues - for at least another two weeks".
"It's a twelve-part series and on Sunday week I'll have participated in programme seven of twelve," he told RTÉ Entertainment during a break in rehearsals.
"In terms of a sporting analogy, it's half-time. And I got as far as half-time. And I'm happy to have got as far as half-time and slightly beyond half-time! However long I last after that, I don't know. I done ok, like! I stayed on the field for a little while!"
Looking forward to his Jive, RTÉ's Gaelic Games Correspondent said that the switching of dance partners had been very enjoyable.
"It just so happened naturally that Rob, Emily, Ksenia and myself would pal around with each other and we would rehearse together," he continued.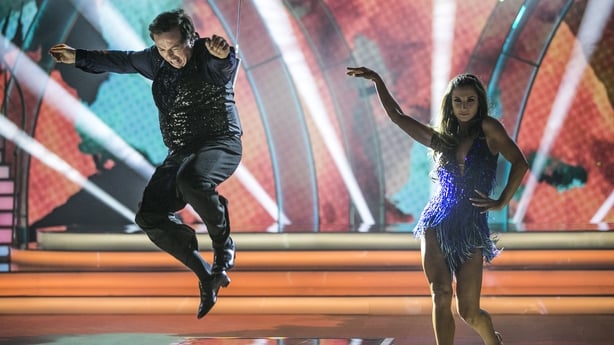 "Ksenia and myself would rehearse together for two or three days, and on a Thursday night or Friday night we would show Rob and Emily what our dance was and vice-versa.
"So when it was announced that I was getting Emily and Rob was getting Ksenia I thought, 'Wooh! That's a stroke of luck!'
"As for the Jive, I hope people will like it and I can get out of the relegation zone. Go up to second last at least!"
"It would be nice for the judges to be pleased with my performance - that's the aspiration," he added.
"I've survived to here and I'm very happy I've come as far as this. But it's the people that are keeping me there and as long as they keep voting I'll try my best - for however long I last.
Can't thank you all enough for voting. Yes it is a challenge and yes I am learning all the time. It's my biggest challenge yet and I really appreciate all your support. #DWTSIrl pic.twitter.com/tZ6Q4ofoQO

— Marty Morrissey (@MartyM_RTE) February 4, 2018
"It certainly has been an adventure and a real challenge. There's been a touch of adversity every now and then. But look, hey, I'm still standing and I'm still breathing so we're alright!"
Dancing with the Stars, Sunday, 6.30pm, RTÉ One