Dublin actor Barry Keoghan, who rose to fame in Love/Hate and went on to take Hollywood by storm in films such as Dunkirk and The Killing of a Sacred Deer, has said he would love to be among the Irish acting greats.
Speaking to RTÉ Entertainment on the red carpet at the IFTAs on Thursday night, the 25-year-old star said it "means a lot" to be at the annual celebration of Irish film and television.
"The IFTAs is a great thing, all the greats have been through here; Liam Neeson, Colin Farrell, Cillian [Murphy], to be amongst that energy it's nice, it's important."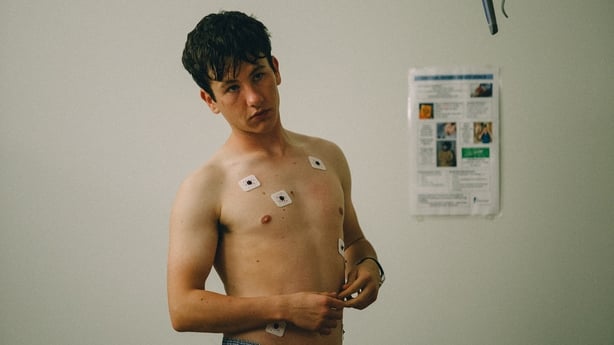 When asked if he thought his career trajectory is going that way, Keoghan said with a grin: "Am I not already?"
"Only messing, that's a bit cocky isn't it", he joked, adding more seriously: "Yeah jeez, I'd love to be amongst that talent.
"We're a small nation and the talent that comes from it is just unreal, in everything, storytelling, sports, everything, [we're] such a powerful little nation."
Keoghan, who picked up the best supporting film award for The Killing of a Sacred Deer on the night, also spoke about putting himself forward for his dream role as DC Comics superhero Nightwing by shooting a short film which has yet to be unveiled.
"I'm interested in going for Nightwing so I said I'll put together a short movie with a friend and we got a lot of people onboard", he said.
"I just want to show my version of it, and pitch that, because I'm a huge Nightwing and Robin fan so I'd love to play him.
"And I box, I'm athletic you know what I mean, I'd love to do that."

The young Irish star said that the impressive costume he donned in an Instagram post about the short film was "put together by a friend of mine" who "does the Batman costumes".
"Everyone wants to be Batman, I want to be Robin. I'll make Robin cool. Make him legit", Keoghan added.

Click here to see all the winners at the 2018 IFTA Awards and find out what Gabriel Byrne had to say about receiving the Lifetime Achievement Award here.