Franz Ferdinand, Joan as Policewoman releases superb new album and another music veteran is bowing out . .
Gigs of the week
Franz Ferdinand - Leisureland, Galway, February 10 and Olympia Theatre, Dublin, February 11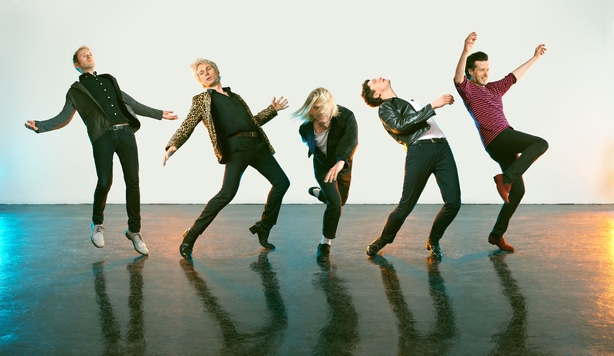 Always a cracking live act, the Glasgow band - now expanded to a fivepiece following the departure of guitarist Nick McCarthy - arrive in Ireland armed with a fresh arsenal of tunes in the shape of new album Always Ascending (review below). New tracks like Lazy Boy and Lois Lane may not yet quite ascend to the heady heights of early classics Take Me Out and Darts of Pleasure but give them time.
Saturday, February 10
Newton Faulkner, Cyprus Avenue, Cork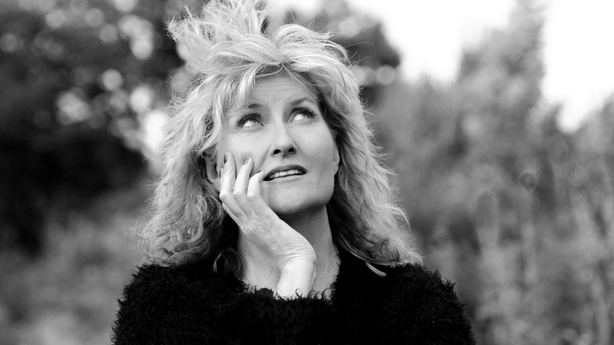 Eddi Reader with Ultan Conlon, National Opera House, Wexford
Sunday, February 11
Anvil, The Limelight 2, Belfast
Joe Henry, The Grand Social, Dublin
Monday, February 12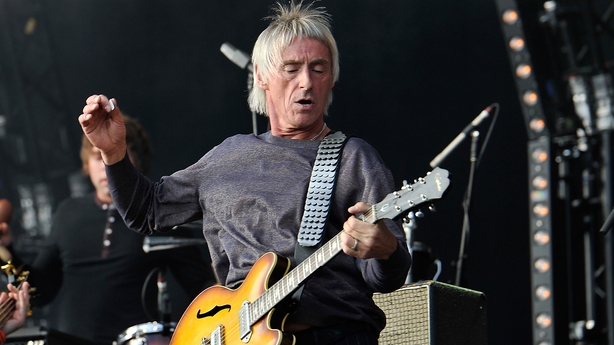 Paul Weller, Olympia Theatre, Dublin. On the back of his splendid album A Kinder Revolution, Weller takes on a three-night stand in the relatively intimate surroundings of The Olympia Theatre. Expect a giddy blues, funk and soul explosion.
Tuesday, February 13
Paul Weller, Olympia Theatre, Dublin
Wednesday, February 14
Paul Weller, Olympia Theatre, Dublin
Iron & Wine - The Helix, Dublin
Following last year's release of new album Beast Epic on Sub Pop, Sam Beam returns to Ireland for a show in the rarefied atmosphere of The Helix to play songs from his impressive eight-album back catalogue.
February 15
Jake Bugg, Whelans, Dublin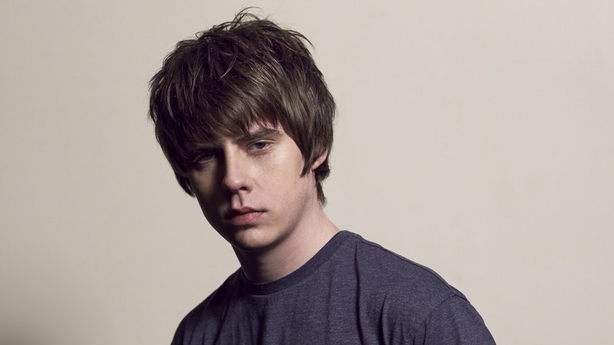 Wild Beasts, Olympia Theatre, Dublin. The Cumbrian band are one of the best acts of the last decade and sadly they are disbanding after their current tour. You'd do well to bid a fond farewell at what looks like their last ever Irish date. Go along and convince them otherwise . . .
February 16
Jake Bugg, Whelans, Dublin
This week's new album releases
Franz Ferdinand
Always Ascending
(Domino)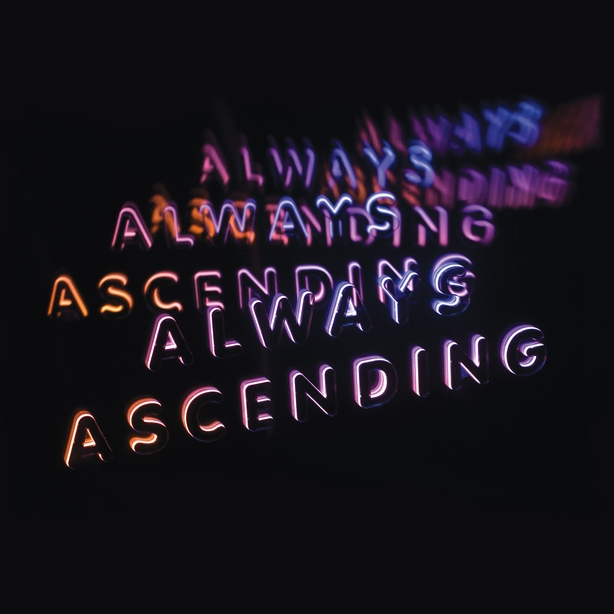 Franz Ferdinand's 2015 collaboration with LA glam pop weird brains Sparks on the FFS project may have rubbed off on the Glasgow indiellectuals. Now beefed up to a five piece following the departure of founding member guitarist Nick McCarthy and the addition of two new members, Always Ascending is the quirkiest and zestiest thing Franz have done in years.
"Futuristic naturalistic" is the typically Alex Kapranos term Alex Kapranos is using to describe this latest collection and with Philippe Zdar (one half of French duo Cassius) producing, it certainly has a more electronic feel than the joyously spiky guitar of their first few albums.
We need your consent to load this YouTube contentWe use YouTube to manage extra content that can set cookies on your device and collect data about your activity. Please review their details and accept them to load the content.Manage Preferences
Franz Ferdinand used to be all cool surfaces and angular poses - these days they pulsate where they used to jerk and glide where they used to skip. There's also a new warmth to that trademark disco bass. The synth stabs on Lois Lane have the slightly deranged feel of Sparks and the frenetic scramble of Lazy Boy and the strutting Paper Cages also jump out of the speakers.
The wiry, slightly wired Kapranos remains as suavely detached and deadpan as ever as he delivers dry lines about over thirties singles nights and the self-obsession of social media on the witty The Academy Award. They've re-bottled some of their early magic on this limber return to form. ****
MGMT - Little Dark Age (Columbia)
The fourth album from the wayward Connecticut duo was produced by the band and Patrick Wimberly (Chairlift, Kelela, Blood Orange) and long time collaborator David Fridmann (Flaming Lips, Tame Impala).
Joan as Police Woman - Damned Deovtion (PIAS)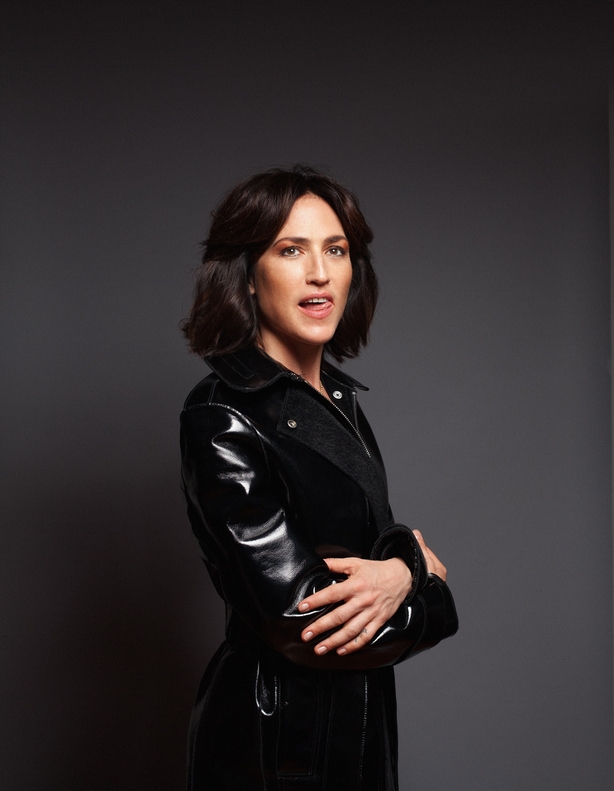 Joan Wasser's superb new album sees a return to the languid and moody atmospheres and sounds of her early work. It's a nocturnal affair with melodies that Insinuate, combining slow funk jams and juddering tribal beats on the likes of Steed (For Jean Genet) and fragmented piano, electronic modulations and propulsive percussion on The Silence. Deeply personal, there are songs about her late father and on recent single Tell Me, she makes a plea for openness and intimacy. Seductive lush and intimate, Wasser is as utterly absorbing as ever and who doesn't want to hear an album which features a song called Valid Jagger? ****
We need your consent to load this Spotify contentWe use Spotify to manage extra content that can set cookies on your device and collect data about your activity. Please review their details and accept them to load the content.Manage Preferences
Re-release of the week
Fleetwood Mac – Fleetwood Mac (Reprise)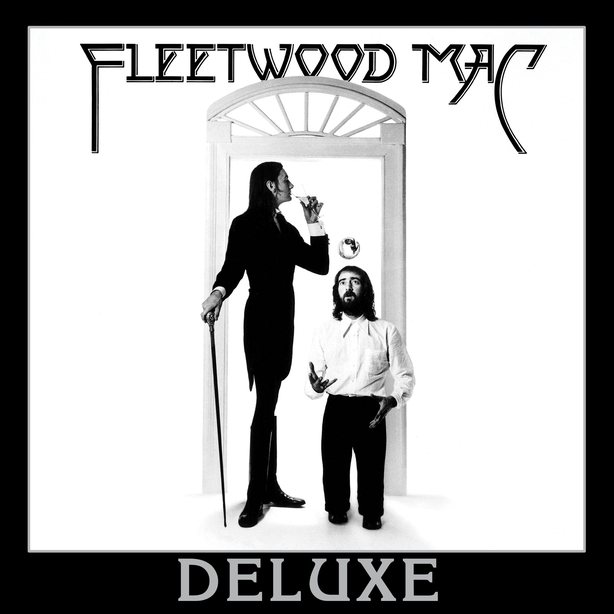 First released in 1975, two years before the planet-straddling monster that was (and is) Rumours, Fleetwood Mac's tenth album was the first featuring the dream team of Lindsey Buckingham on guitar and Stevie Nicks on vocals - the bridge between the band's original folk leanings and their more well-known pop rock sheen. It's packed full of early signs of the unmistakable brand of FM rock that would turn them into the final word in AOR. Not to mention inter-band warfare, Class As and bitter but melodic recrimination. You'll know Rhiannon and Say You Love Me but this re-issue also contains an extra disc featuring early versions of the album tracks and live takes from "the Warner Bros Sound Stage." Polished to the max, this is the sound that launched countless pretenders.
Also out:
Son Lux - Brighter Wounds (City Slang)
Ezra Furman - Transangelic Exodus (Bella Union)
Wild Child - Expectations
David Duchovny - Every Third Thought
Brian Fallon - Sleepwalkers
Clare Maguire - All of Nothing Love
The Wombats - The Beautiful People Will Run Your Life
Sound off
After releasing a dud album in the shape of Man of The Woods, Justin Timberlake went the whole hog and delivered a dud Superbowl half-time performance too. His homage to Prince during his set backfired in every way. We're reminded of Lady Gaga's well-meaning but utterly pants Bowie tribute at the Grammys in 2016.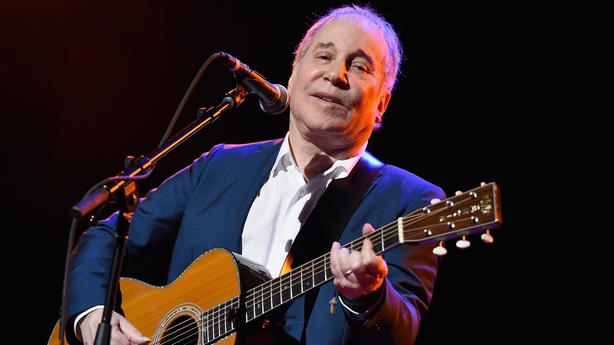 Well, if it's good enough for Elton . . . 76-year-old Paul Simon, who wrote the pithy and sardonic Old for his 2000 album You're The One, has announced that he is retiring from touring. The good news is that he's bringing his Homeward Bound Farewell Tour to the RDS on Friday, July 13 with support from James Taylor and Bonnie Raitt.
Tickets go on sale on Monday, February 12 at 9.00am from usual outlets. In a lengthy statement on Twitter, Simon told fans of his decision to stop touring, describing it as "a little unsettling, a touch exhilarating and something of a relief."
A message from Paul Simon — February 5, 2018https://t.co/kdNRIgKswR pic.twitter.com/EFq3Ry4cUp

— Paul Simon (@PaulSimonMusic) February 5, 2018
Simon first played in the RDS in 1982, returning in 2004 as part of Simon & Garfunkel, and his concert here in July will be the second last stop on his Farewell Tour.
Promoter Peter Aiken from @aikenpromotions says it will be "bittersweet" having @PaulSimonMusic bring his farewell tour to @TheRDS this summer. #paulsimon #rds pic.twitter.com/H5FyMSf0vg

— Entertainment on RTÉ (@RTE_Ents) February 5, 2018
He last performed in Dublin in November 2016 at the 3Arena as part of his Stranger to Stranger tour. Over the course of his career, Simon has played in Ireland numerous times, also putting on shows in The Marquee, Cork and Nolan Park, Kilkenny.
Whisper it but legendary rock show the Old Grey Whistle Test is returning to the BBC, with the laid back Bob Harris once again introducing the bands. The show originally aired from 1971 to 1988 and was commissioned by then BBC controller David Attenborough as a more serious late-night show for rock bands during the album era. Whistle Test will return for a "one night only" special later this year.
Le Galaxie, now with former Fight Like Apes singer May Kay as a full-time member, are set to release their third album Pleasure on n US Label Red River April 6 and there's a new single, Day Of The Child, on February 23.
J.Cole, Sampha, Cardi B and Solange are among the first acts to be announced for this year's Longitude Festival in Dublin's Marlay Park from July 13 to 15. Migos, Post Malone and Diplo are also on the bill of the dance, hip-hop and r`n'b weekender.
?????? Here are the first round of acts for #Longitude2018!

Tickets on sale 9am Friday 16th February ?? pic.twitter.com/hk1GgcjAw5

— Longitude Festival (@longitudefest) February 9, 2018
Music on TV
Show of The Week
The Fall: The Wonderful and Frightening World of Mark E Smith, Saturday BBC Four, 10.30pm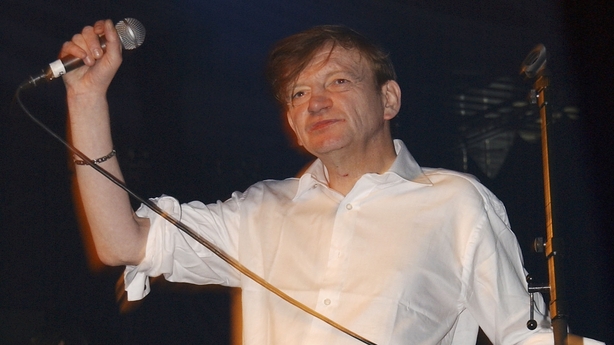 Taking its title from the seventh album by The Fall, released in October 1984, this one-hour documentary is given a timely repeat following the recent death of irascible maverick Mark E Smith. The Beeb doc follows the Manchester band - who notoriously had 60 members over their 40-year history - as they record their final Session for the John Peel Show in 2004. Featuring John Peel, Stewart Lee, Marc 'Lard' Riley alongside The Fall themselves but mostly Mark E Smith.
Friday, February 9
Rock `n' Roll Guns for Hire: The Story of the Sideman, BBC Four, 10.00pm
David Bowie's sideman of 40 years Earl Slick (Slicky) is our guide through this documentary that looks at the men and women behind some of the greatest songs of the 20th and 21st century. The Sidemen are often the forgotten 'guns for hire' that changed musical history. Through Slicky we will witness an alternative and unique view of rock and pop history with unprecedented interviews with some of the world's most successful and famous frontmen, including Mick Jagger, Keith Richards, Billy Joel as well as the sidemen past and present for Prince, David Bowie, John Lennon, Otis Redding, The Rolling Stones and Beyoncé.
Freddie Mercury: The great Pretender, Sky Arts, 10.00pm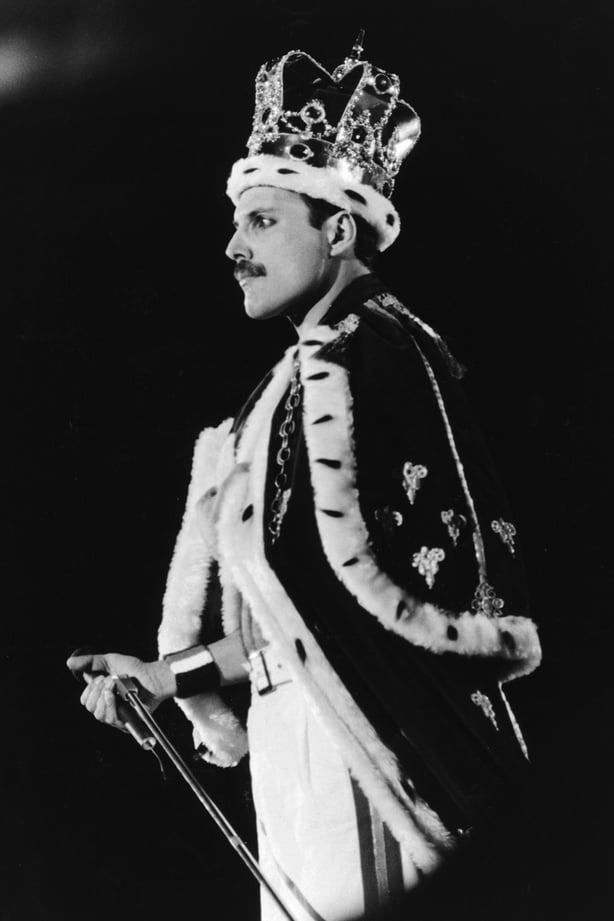 A welcome repeat of this Emmy/Rose d'Or award winning 2012 feature-length documentary about the Queen frontman's attempt to forge a solo career. The extensive archive footage is drawn from rare interviews with Mercury, concerts, video shoots and personal material. There's also outtakes from the video shoots for I Want to Break Free, One Vision, These Are the Days of Our Lives and I Want It All.
Saturday, February 10
Fairport Convention: Folk Heroes, Sky Arts, 10.45pm
An hour and a half documentary about the 50-year history of seminal English folkies whose evolving and revolving membership included Richard Thompson, Sandy Denny and Dave Swarbrick
Michael Jackson's Journey from Motown to Off The Wall, BBC Four, 9.00pm
This 2016 Spike Lee documentary chronicles the rise of Jackson through his early years at Motown Records to the creation of his 1979 landmark solo album, Off the Wall (sooo much better than Thriller). A cast of thousands take part including Jackie, Marlon, Joe and Katherine Jackson, Pharrell Williams, Questlove, David Byrne and The Weeknd. It's actually the second Michael Jackson-focused documentary Lee has made, after 2012's Bad 25. Followed at 10.30pm by Michael Jackson Top of The Pops 2 Tribute.
Ireland's Top 10 albums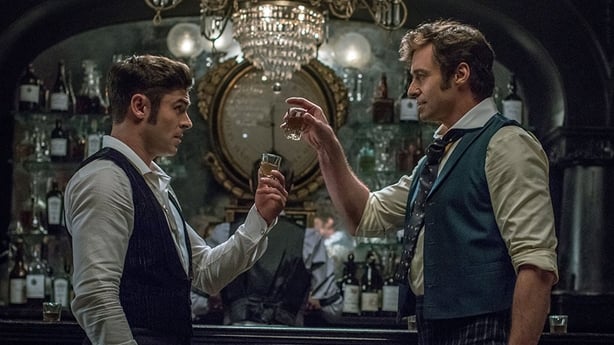 1 (Last Week) 1 (This Week) The Greatest Showman - Motion Picture Cast Recording (Atlantic)
2 2 Divide - Ed Sheeran (Asylum)
New 3 Man Of The Woods - Justin Timberlake (RCA)
5 4 Picture This - Picture This (Warner Music Ireland)
4 5 Camila - Camila Cabello (Syco Music)
9 6 Tales From The Backseat - The Academic (Room 6)
19 7 Damn. - Kendrick Lamar (Interscope)
3 8 Dreams: The Collection - The Cranberries (Spectrum Music)
11 9 x - Ed Sheeran (Asylum)
8 10 Dua Lipa - Dua Lipa (Warner Bros)
Ireland's Top 10 Singles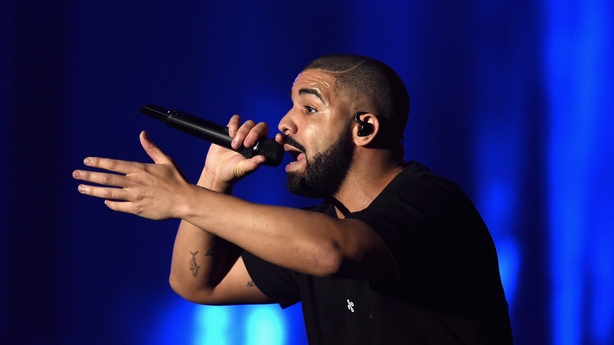 1 (last week) 1 (this week) God's Plan - Drake
2 2 Idgaf - Dua Lipa
10 3 These Days - Rudimental/Glynne/Macklemore
5 4 Breathe - Jax Jones Ft Ina Wroldsen
3 5 River - Eminem Ft Ed Sheeran
8 6 Finesse - Bruno Mars & Cardi B
4 7 Perfect - Ed Sheeran
7 8 Never Be The Same - Camila Cabello
6 9 I Miss You - Clean Bandit Ft Julia Michaels
9 10 Havana - Camila Cabello Ft Young Thug
Chart courtesy of IRMA
Alan Corr @corralan