Talk about ever-changing moods - Weller marks forty years as a recording artist with a giddy blues, funk and soul explosion
After running rings around the competition on his last album Saturns Pattern, Paul Weller springs back into action a mere two years later with his 13th solo outing (and 24th album so far).
That album title may sound like a typically empty Theresa May sound bite but Weller at 58 is fully-engaged, and open-minded. In fact going by the ever-changing musical moods on display here, it's almost like he's showing off. Then again, isn't that what stars are supposed to do?  
He revs up with a full-blooded soul charge called Woo Sé Mama, which marries splintering blues guitar with organ fills, piano and gorgeous harmonies from soul greats, former Ocean Colour Scene muse PP Arnold and Madeleine Bell. It grooves like a beast.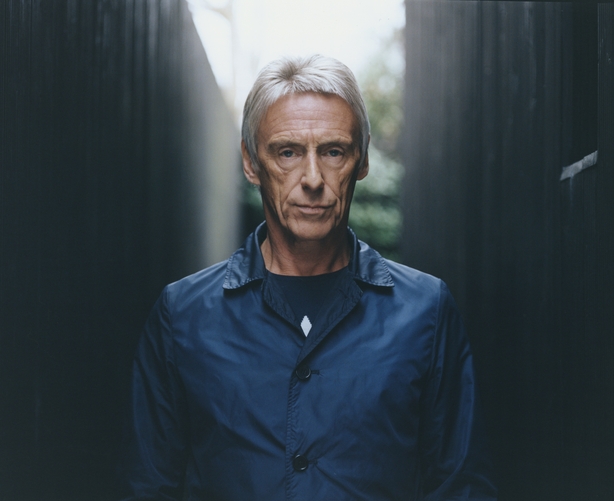 More sinister realms are explored on Nova, which sounds like a freakoid early seventies Bowie track while also recalling the Lynch Mob's sonic doodling on old Weller classics like Kosmos and Sunflower. The yearning ballad Long Long Road marks Weller out once again as a seeker and maybe even a reluctant seer. 
Mini funk odyssey One Tear features a reinvigorated Boy George scraping new soul heights but more impressively, Weller has coaxed semi-mythical British great Robert Wyatt into studio to play a magical trumpet interlude on She Moves with The Fayre.
We need your consent to load this YouTube contentWe use YouTube to manage extra content that can set cookies on your device and collect data about your activity. Please review their details and accept them to load the content.Manage Preferences
It's another funk/blues scorcher with jazz signatures and Style Council sophisto cool. Sparse and groovy, it allows Weller to explore his recurring theme of transfixed and helpless love on a stand-out track rounded off by Robert Kirby-like strings.
Elsewhere, the much mellower Modfather continues to spread good vibes with an awed love of nature worthy of Wordsworth and he even doffs the cap to the great American artist Edward Hopper on a sweet ragtime vamp in which Weller finds himself merged into one of the painter's famous canvases.
On the celebratory The Cranes are Back, he surveys the changes wrought on London (his cradle and his crucible) and Josh McClorey of The Strypes, so impressive on Saturns Pattern, crops up again on The Satellite Kid, one of several songs the fast-developing Cavan tyro appears on.
In lesser hands this kind of dizzying prolificacy might be their undoing but Weller matches quantity with quality every time. "Victor Meldrew with a tan" (thank you, Noel Gallagher) has never sounded more joyful or bursting with giddy creativity.
Alan Corr @corralan