Christopher Plummer, in an unprecedented move, replaced Kevin Spacey in the completed film All the Money In the World and now viewers can catch a first glimpse of the veteran actor as billionaire John Paul Getty.
Director Ridley Scott made the decision to remove House of Cards star Spacey from the drama following allegations of sexual misconduct and cast 87-year-old Oscar-winner Plummer in the role instead.
The film tells the true story of the kidnapping of oil billionaire John Paul Getty's grandson John Paul Getty III in 1973.
Principal photography on the film had already wrapped, but Spacey's scenes were all re-shot with Plummer with a tight time schedule to adhere to the film's scheduled release date of December 22 in the US.
The new TV spot for All the Money In the World has been unveiled which sees Plummer play John Paul Getty, take a look below.
The cast, including the film's leading stars Michelle Williams and Mark Wahlberg, and the crew all returned to reshoot the scenes that previously included Spacey.
Williams said she was glad to that Spacey was removed for the film and his scenes reshot as it made her "feel better".
"I'm so very proud to be a part of this - we're all here for Ridley," she told Entertainment Weekly. "When this idea was hatched, I immediately started to feel better.
"This doesn't do anything to ease the suffering of people who were all too personally affected by Kevin Spacey, but it is our little act of trying to right a wrong. And it sends a message to predators - you can't get away with this anymore. Something will be done."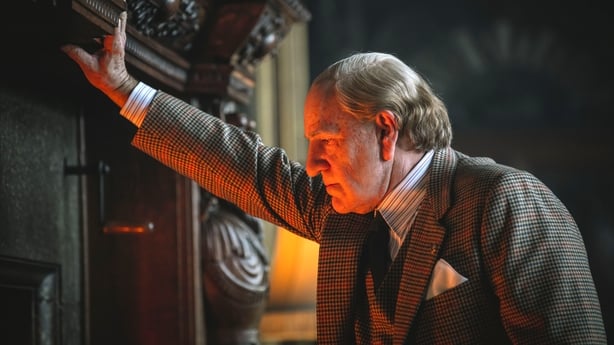 According to The Guardian, the reshoots are said to have cost approximately $10 million, which is a quarter of the film's original $40 million budget.
All the Money In the World is due in Irish cinemas on January 5, 2018.
Take a look at the full trailer below.
Spacey, who was dropped from the film on November 9, originally faced accusations from Star Trek: Discovery actor Anthony Rapp, who said he made a sexual advance on him when he was 14 years old.
The Academy Award-winning actor has since been accused of inappropriate behaviour by 20 more people following an inquiry by The Old Vic Theatre in London where he was the artistic director for many years.
The actor is being investigated by police in the UK over alleged sexual assaults in Lambeth, south London, in 2005 and 2008.