Kevin Spacey has been accused of inappropriate behaviour by 20 more people following an inquiry by The Old Vic Theatre in London where he was the artistic director for many years.
An investigation was opened by the theatre following allegations that the Hollywood actor had made sexual advances on young men while working there.
The inquiry received 20 personal testimonies of inappropriate behaviour by Spacey, who worked as artistic director between 2004 and 2015. The majority of the incidents occurred before 2009.
In a statement, The Old Vic said a "cult of personality" existed around Spacey during his time as director, which meant that people did not feel comfortable speaking out against him.
It said: "Despite having the appropriate escalation processes in place, it was claimed that those affected felt unable to raise concerns and that Kevin Spacey operated without sufficient accountability.
"This is clearly unacceptable and The Old Vic truly apologises for not creating an environment or culture where people felt able to speak freely."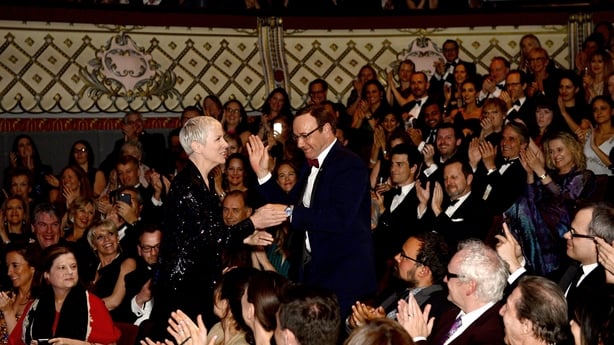 The theatre hired an external law firm to investigate the claims made against Spacey and concluded that none of the reported incidents were raised with management, bar one.
The Old Vic chairman Nick Clarry said: "On behalf of The Old Vic Board of Trustees, to all those people who felt unable to speak up at the time, The Old Vic truly apologises.
"Inappropriate behaviour by anyone working at The Old Vic is completely unacceptable. We will foster a safe and supportive environment without prejudice, harassment or bullying of any sort, at any level.
"We want anyone who works here to feel confident, valued and proud to be part of The Old Vic family."
The Old Vic trustees maintain that they were unaware of the allegations against Spacey.
The first allegations against Spacey emerged in October when Star Trek: Discovery actor Anthony Rapp who said Spacey made a sexual advance on him when he was 14 years old.
The actor is being investigated by police in the UK over an alleged sexual assault in Lambeth, south London, in 2008.