Colin Farrell revealed to RTÉ Entertainment that he initially 'felt nauseous' reading the script to his new film The Killing of a Sacred Deer due to its dark subject matter, but he couldn't turn down the chance to reunite with his The Lobster director Yorgos Lanthimos.
The Killing of a Sacred Deer, which was produced by Dublin-based Element Pictures and supported by the Irish Film Board, sees Farrell take on the role of a renowned surgeon whose life begins to fall apart when the behaviour of a teenage boy (Barry Keoghan) he takes under his wing turns sinister.
Despite feeling "nauseous" and a "degree of dread" while reading the script, Farrell admitted to knowing before he even read the screenplay that he had to be involved in the project due to Lanthimos' penchant for writing works that are "so incredibly unlike anything" he's ever read.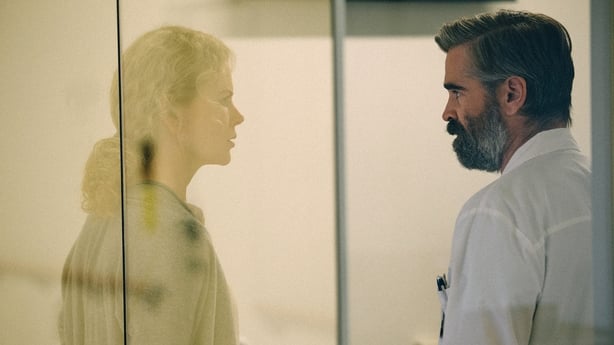 "Even before I read it, it was kind of a 'yes I have to do be involved', but I didn't say that, I wasn't 100% certain, I imagined I would want to do it and work with Yorgos [Lanthimos] again because I had such a good time working with him on The Lobster," Farrell told RTÉ Entertainment.
"His stories are so incredibly unlike anything I've ever read in 20 years; both The Lobster and this, so I had a feeling I'd want to do it and I was like, 'Oh good Jesus'. Someone that I know read it, and knew that I loved working with Yorgos and knew I was really happy to be part of The Lobster, went, 'This one, I dunno if you're gonna wanna... There's a thing that happens at the end, that you might not..."
"I don't know why I wasn't more... I mean, I felt nauseous reading the script, I did feel a degree of dread reading the script because it's such heavy stuff, and the decision that I speak of, the unmentionable decision at the end of the film is so horrendous to comprehend."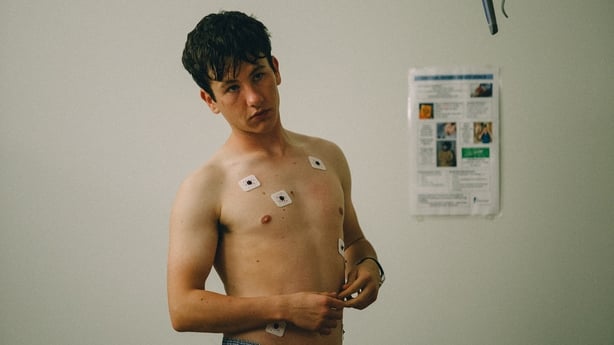 While the film, which won the Best Screenplay award at the Cannes Film Festival and was nominated for the prestigious Palme d'Or prize, may challenge the the audience due to its subject matter, Farrell feels there is enough distance between the story and reality for it to be deemed "irresponsible".
"He's an incredible filmmaker and he's really an artist and there's enough, I don't feel it's irresponsible because there's enough separation from his films, I would hope, I think as an audience member, I think they have certain elements of truth in them as to how we are as human beings on this plane, and how we interact with each other," he said.
"They're also distanced enough from reality that they feel allegorical or are otherworldly; it's not a complete replication on his part of trying to show what the world is like."
The Killing of a Sacred Deer also stars Nicole Kidman and hits cinemas on November 3.
Watch Sinead Brennan's full interview with Colin Farrell here:
We need your consent to load this rte-player contentWe use rte-player to manage extra content that can set cookies on your device and collect data about your activity. Please review their details and accept them to load the content.Manage Preferences